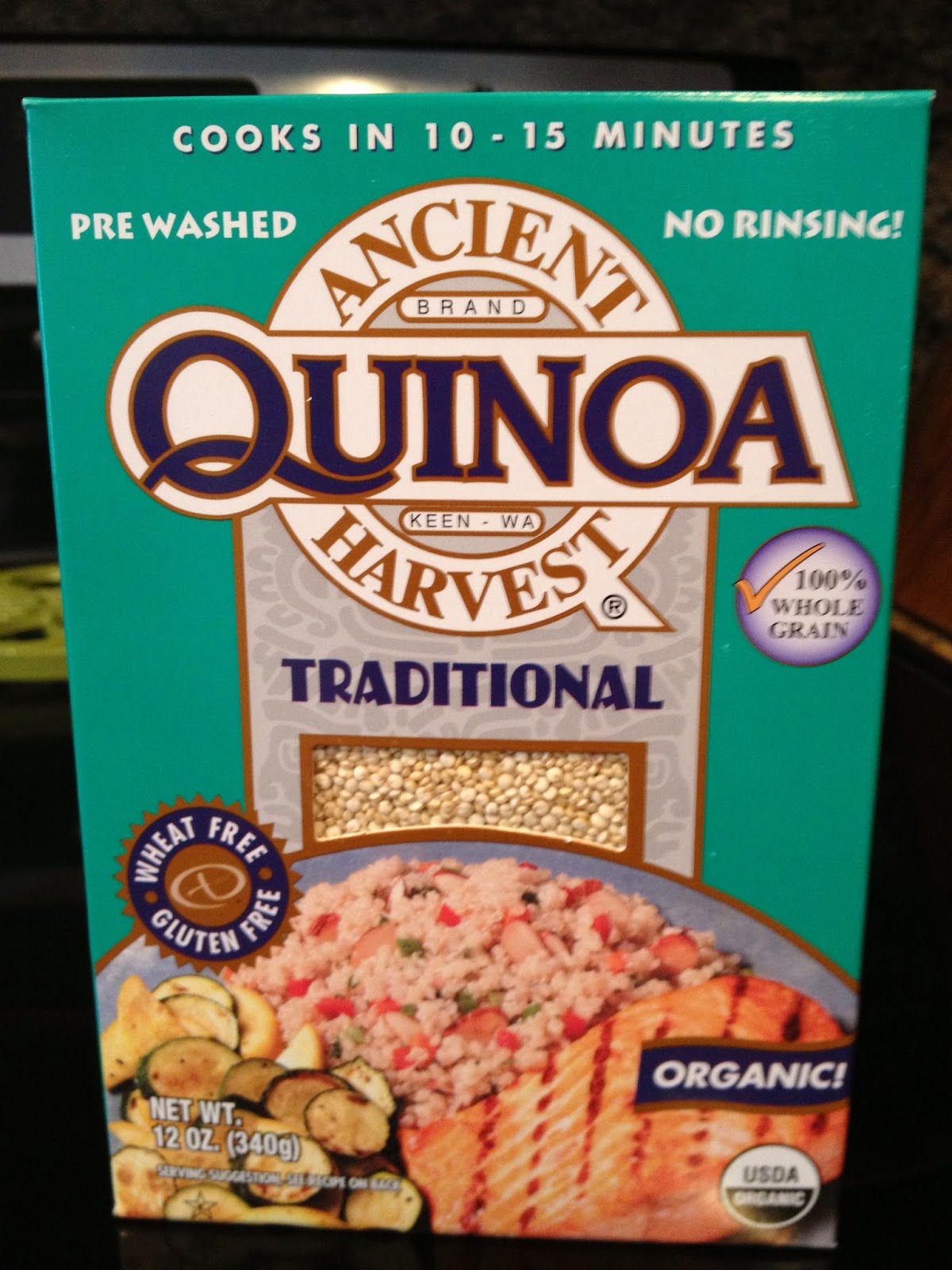 One of my favorite foods: quinoa. I've been obsessed with quinoa for quite some time now (so I don't know if I can technically consider this "trending") but quinoa is something I absolutely love. Originating in South America thousands of years ago, it has only recently become popular in the United States. Know for it's "superfood" qualities such as high protein and gluten free, it makes for the perfect addition to any meal. I like to use quinoa as a replacement for traditional carbohydrates such as pasta and rice. The possibilities are endless with quinoa!
In my opinion, quinoa is best served fluffy. The best (and only) way to achieve this is a specific cooking method. First, my favorite brand of quinoa comes in a little blue box. I was at the grocery store this past weekend, in preparation for another winter storm, and I almost had a "freak out moment" when I couldn't find my go-to quinoa. How would we ever survive without Ancient Harvest Traditional Quinoa?? Thankfully, I did find one box hidden behind the quinoa pasta, so crisis averted. One of my favorite things about this quinoa is it comes pre-washed.
Here's how I cook my quinoa: I use the ratio of 1 cup quinoa to 2 cups water. Pour the quinoa and water into a saucepan, uncovered, and bring to boil. Once quinoa is boiling, reduce heat and cover. Cook for about 10 minutes (the quinoa should absorb all the water) and you have perfect quinoa! It's so easy!
The possibilities are endless with quinoa, and it is so fun to experiment with all the options! Keep watching for quinoa recipes, I'm in a very quinoa-inspired mood!!