A super quick, weeknight meal that's much healthier than your traditional hash!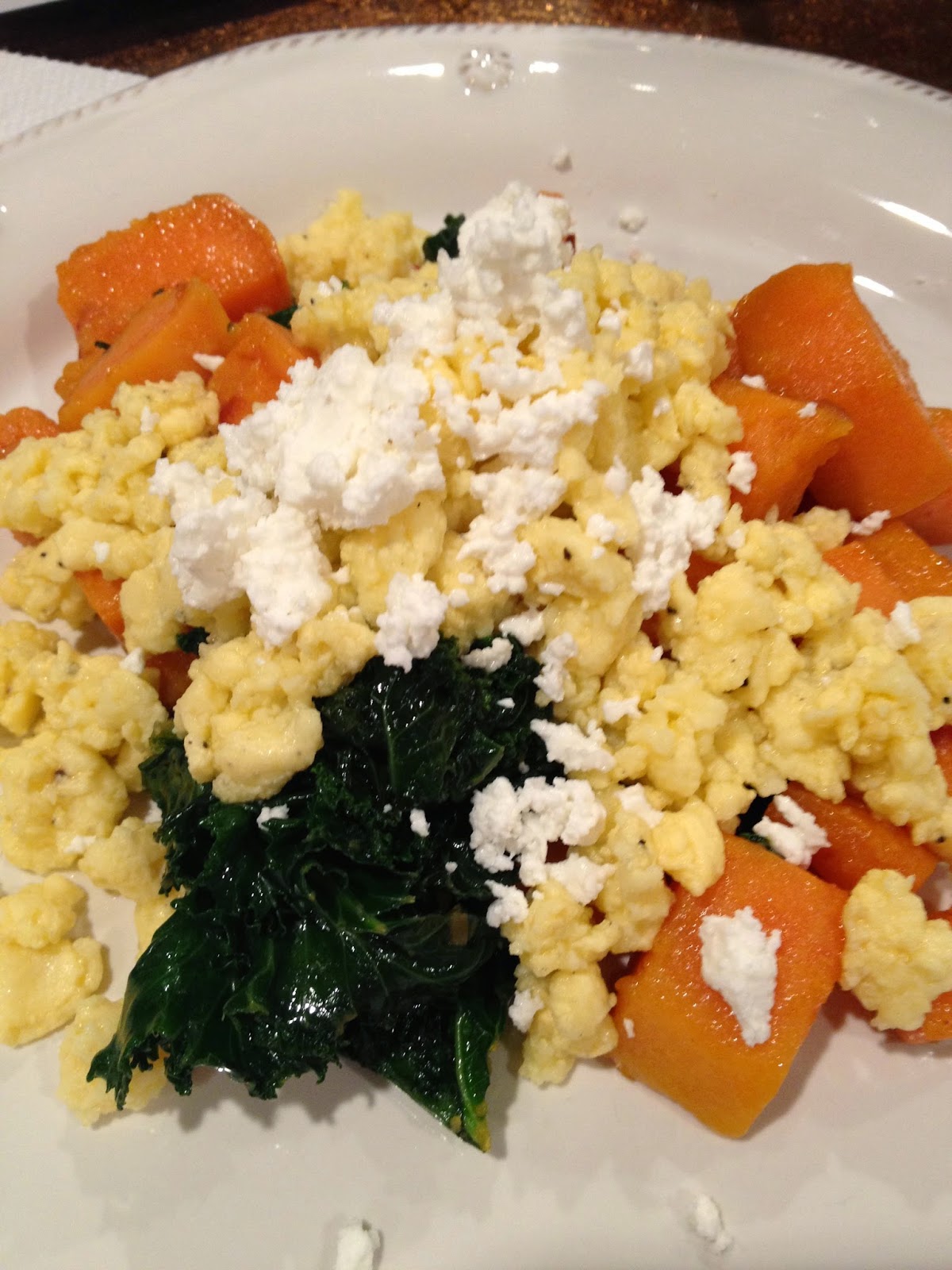 Sweet Potato and Kale "Hash"
2 sweet potatoes, peeled and cut into bite-sized pieces
2 shallots, minced
1 red pepper, chopped
½ cup kale
1 tablespoon cumin
½ tablespoon chili powder
3-5 tablespoons extra virgin olive oil
1-2 cups Egg Beaters
2 tablespoons goat cheese, crumbled
Salt and pepper to taste
Heat 3 tablespoons extra virgin olive oil in saucepan over medium heat. Sauté sweet potatoes, shallots and red pepper. Season vegetables with cumin, chili powder and salt; cook until tender. After about 3 minutes, mix in kale (the kale won't need as long to cook). Meanwhile, heat about 2 tablespoons extra virgin olive oil in separate saucepan and cook scrambled eggs, season with salt and pepper (I used Egg Beaters, but you could also use regular eggs or egg whites). Once the vegetables are tender and eggs are cooked through, assemble hash by putting vegetable mixture on plate and place scrambled eggs on top. Top with goat cheese, if desired.