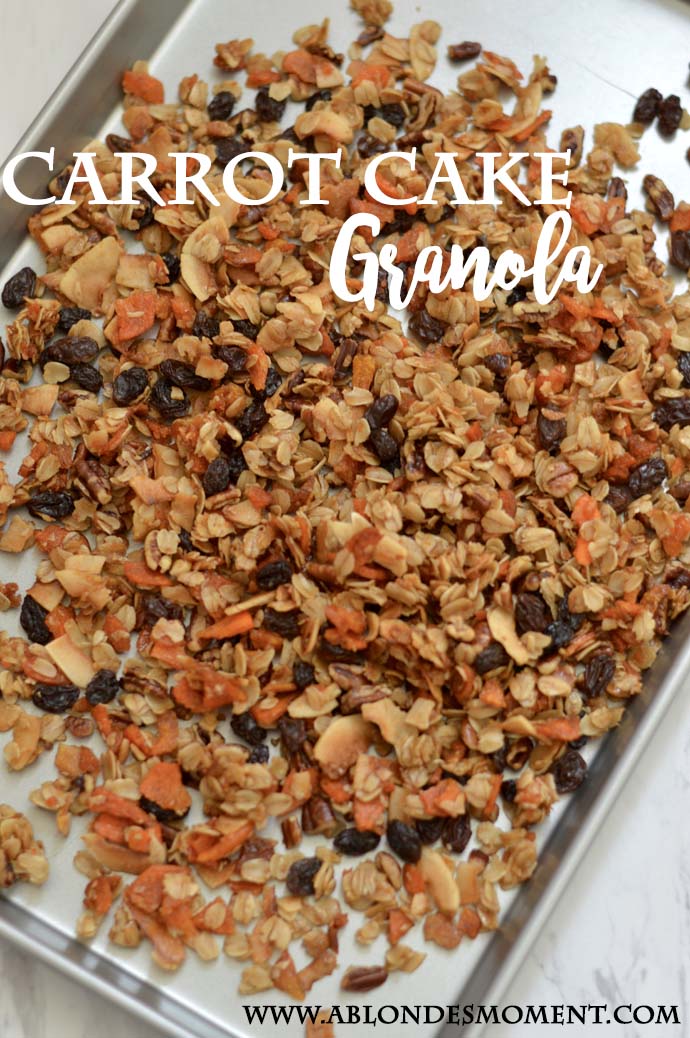 One of my go-to snacks is yogurt with granola and fresh fruit. It's the perfect size for a mid-day snack and it isn't too unhealthy. I have shared two other granola recipes {you can see the original homemade granola
HERE
and the peanut butter granola
HERE
} and they have been such a hit, I thought I would experiment with different flavors. I had wanted to come up with a granola that would work well with vanilla yogurt and a granola that would not require incorporating fruit on top. After some brainstorming, I came up with this carrot cake granola that is not only delicious, but much healthier than the actual cake itself. And, as far as taste goes, it's pretty close match to real carrot cake, too! Check out this easy, homemade granola recipe below.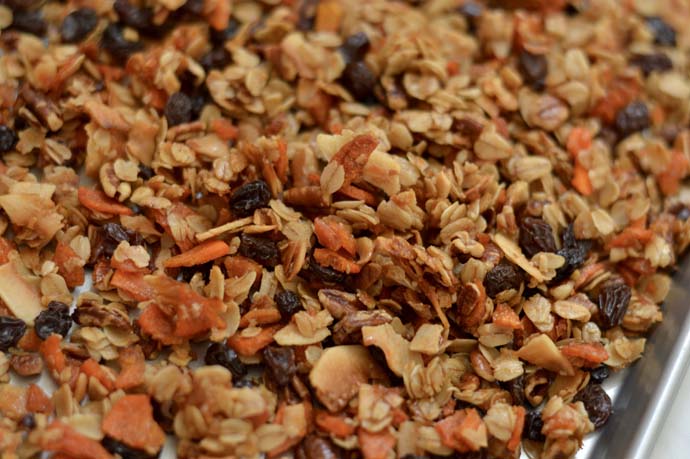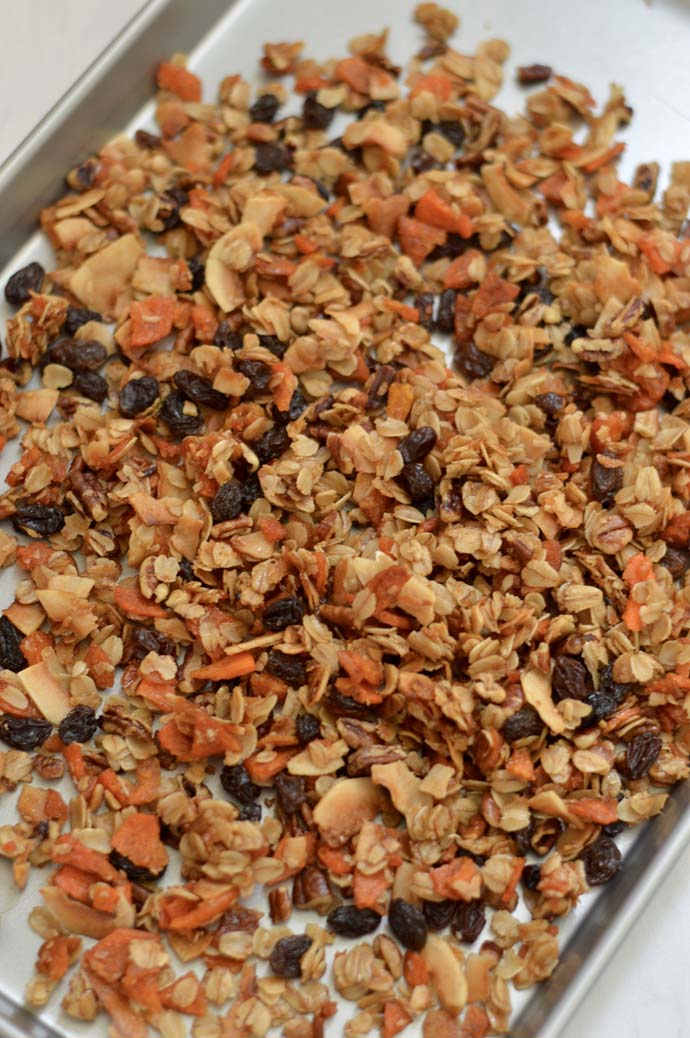 2 cups old fashioned oats

1 cup coconut

1 cup almonds, sliced

1 cup dried carrot slices

1 cup raisins

2/3 cup vegetable oil

1/4 cup honey
Preheat oven to 350 degrees. Mix the oil and honey together in a medium-sized bowl. Pour over the rest of the ingredients. Transfer granola mixture to a rimmed 13 x 9 baking sheet that has been sprayed with cooking spray. Cook for 30-35 minutes. Allow to cool before using on top of yogurt. Enjoy!
….
Thanks for stopping by, friends! Happy Tuesday!