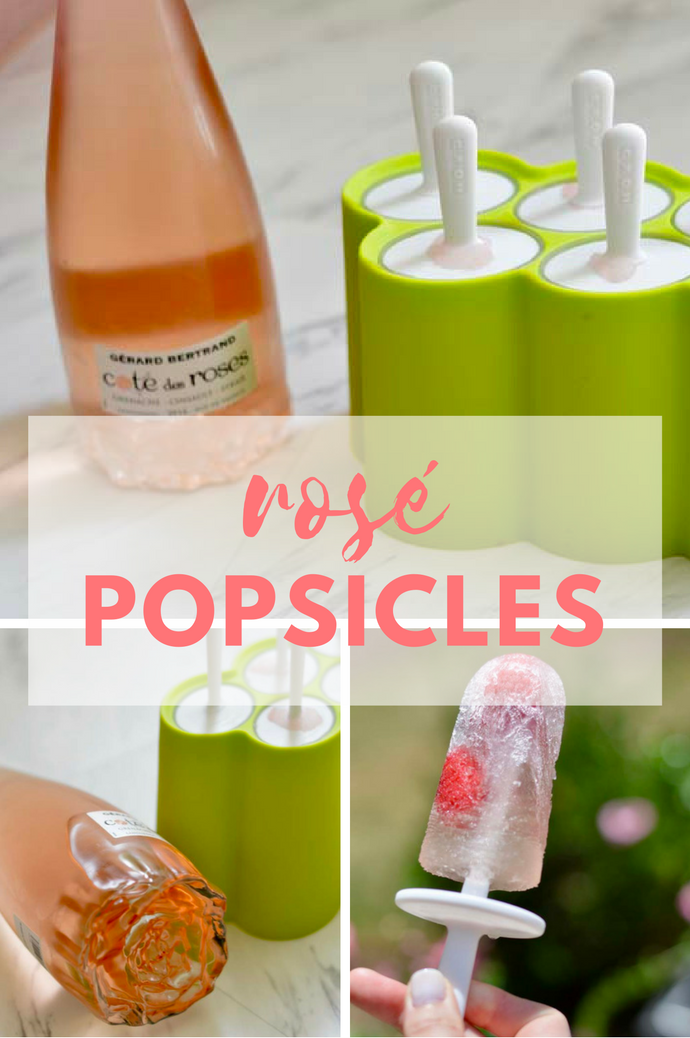 The summer temperatures are heating up and I think it's safe to say we all are searching for a cool and refreshing treat to beat the heat (see what I did there?!). Rosé is a summertime favorite and in the last few years, frosé (frozen rosé) has take the world by storm. I wanted to come up with a new and different way to enjoy this summer drink and then realized rosé popsicles would be the perfect warm weather treat.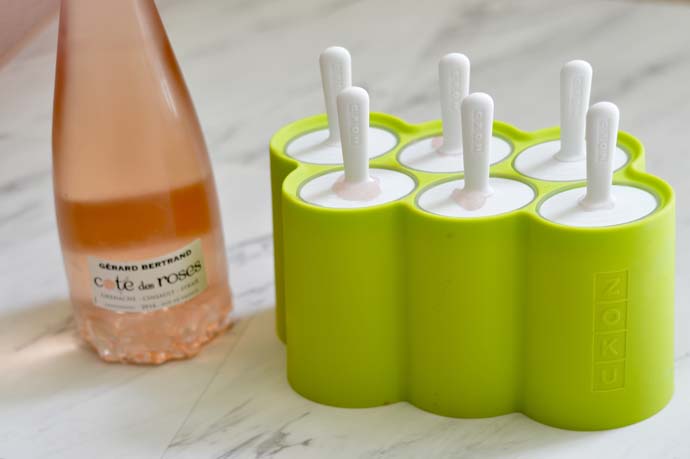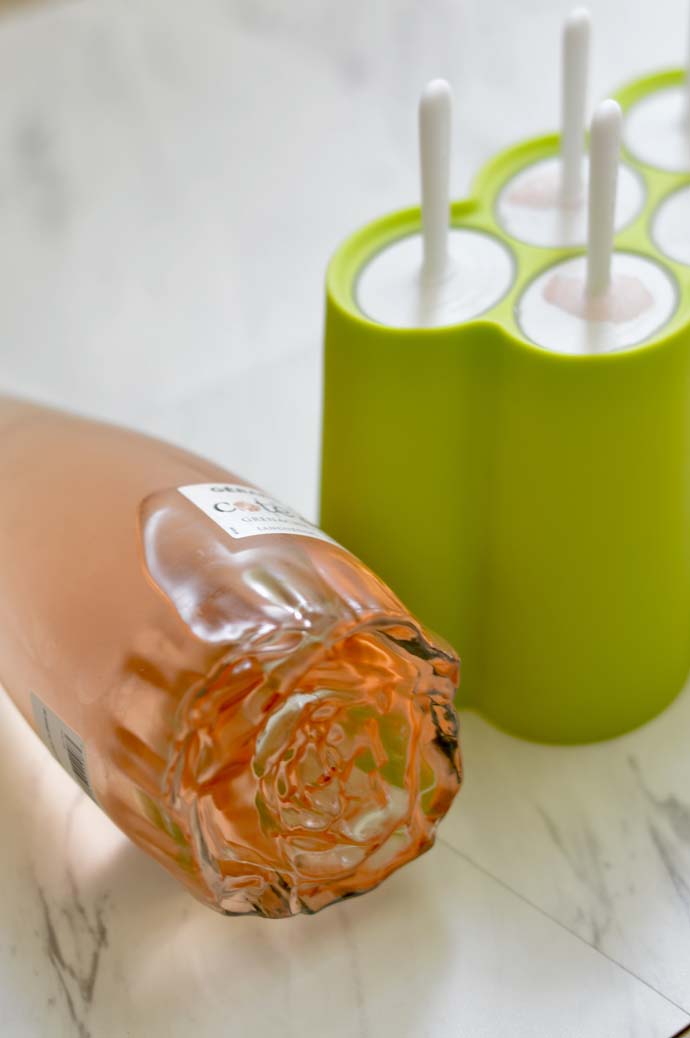 The rosé craze started for me a few months ago when I discovered this bottle at the grocery store. With the most gorgeous rose etched into the bottom of the bottle, I couldn't resist purchasing! Sometimes I find myself drawn to pretty labels to find that the contents don't live up to the outside expectations. Crazy enough, it's actually delicious! It is Gerard Bertrand Cote Des Roses Rosé and it's priced under $20. I originally discovered the bottle at Wegmans, but I have more recently seen it at World Market and Costco.
Rosé Popsicles
There aren't many things more summer than popsicles. Growing up, popsicles were one of my favorite summer treats. Just think of these rosé popsicles are the adult version of this childhood favorite. When I decided to make these rosé popsicles, I needed to find a popsicle mold. I picked up this one and it worked perfectly. You can use any popsicle mold you have on hand or one that you find at the store, but this is the one I used. Super easy to use and under $15!
As for the popsicles themselves, they were amazing! I added the raspberries to give the pops a little color, but you could add any fruit you prefer. Not only did the raspberry flavor compliment the rosé well, but the color was a great match, too. These popsicles are the perfect way to beat the heat on a hot summer day…and have a summertime drink. Multitasking at it's finest!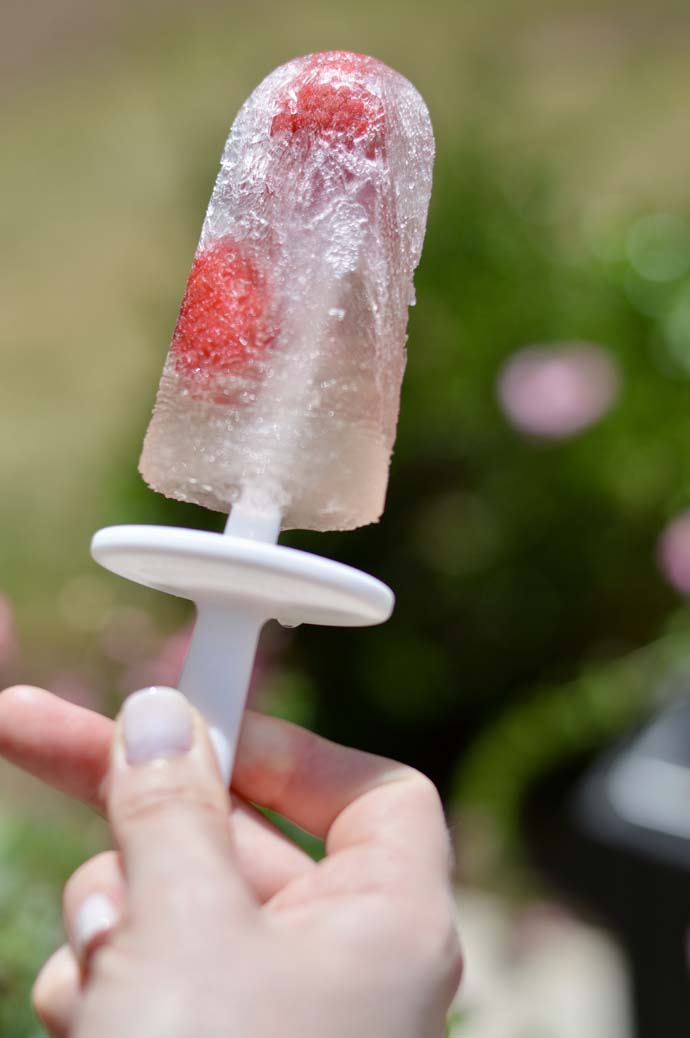 | | |
| --- | --- |
| | |
Place 2-3 raspberries, depending on their size, in the bottom of the popsicle mold. Pour favorite rosé into the molds, just to the fill line. Freeze overnight. Remove from popsicle molds and enjoy!