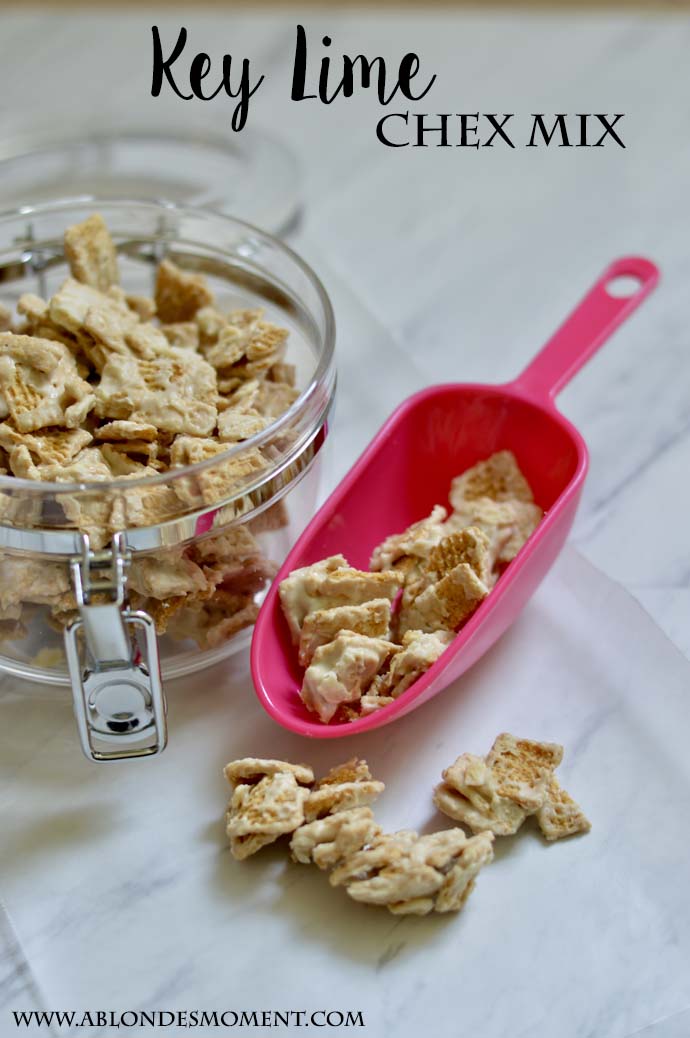 Summer and key limes are the perfect warm weather combination. Key lime pie is one of my favorite desserts, especially on a warm day. It's cool, light and refreshing making it the ideal summer dessert. Although, making a key lime pie every hot day is a little unrealistic — mainly because I would probably eat the entire thing! — but this key lime chex mix is a great way to taste this summer flavor with a lot less calories…and portion control!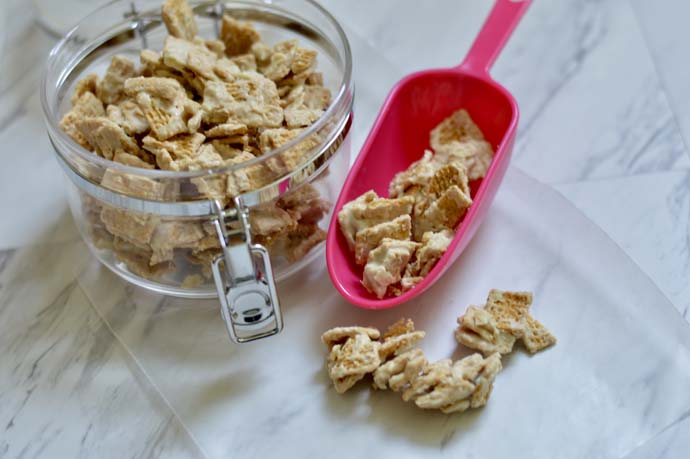 11.5 ounce box graham squares

12 ounces white chocolate chips

2 tablespoons lime Jello powder

1/2 cup coconut flakes
Melt chocolate chips; add Jello powder to melted chocolate and mix until combined. Taste at this point to see if it's lime-y enough for you. Pour the key lime chocolate mixture over the cereal and add the coconut flakes. Mix until the cereal is completely coated and transfer to a baking sheet that is covered with parchment paper. Allow to cool and dry before packaging or storing in air tight container. Enjoy!
…. 
Thanks for stopping by, friends! Happy Tuesday!