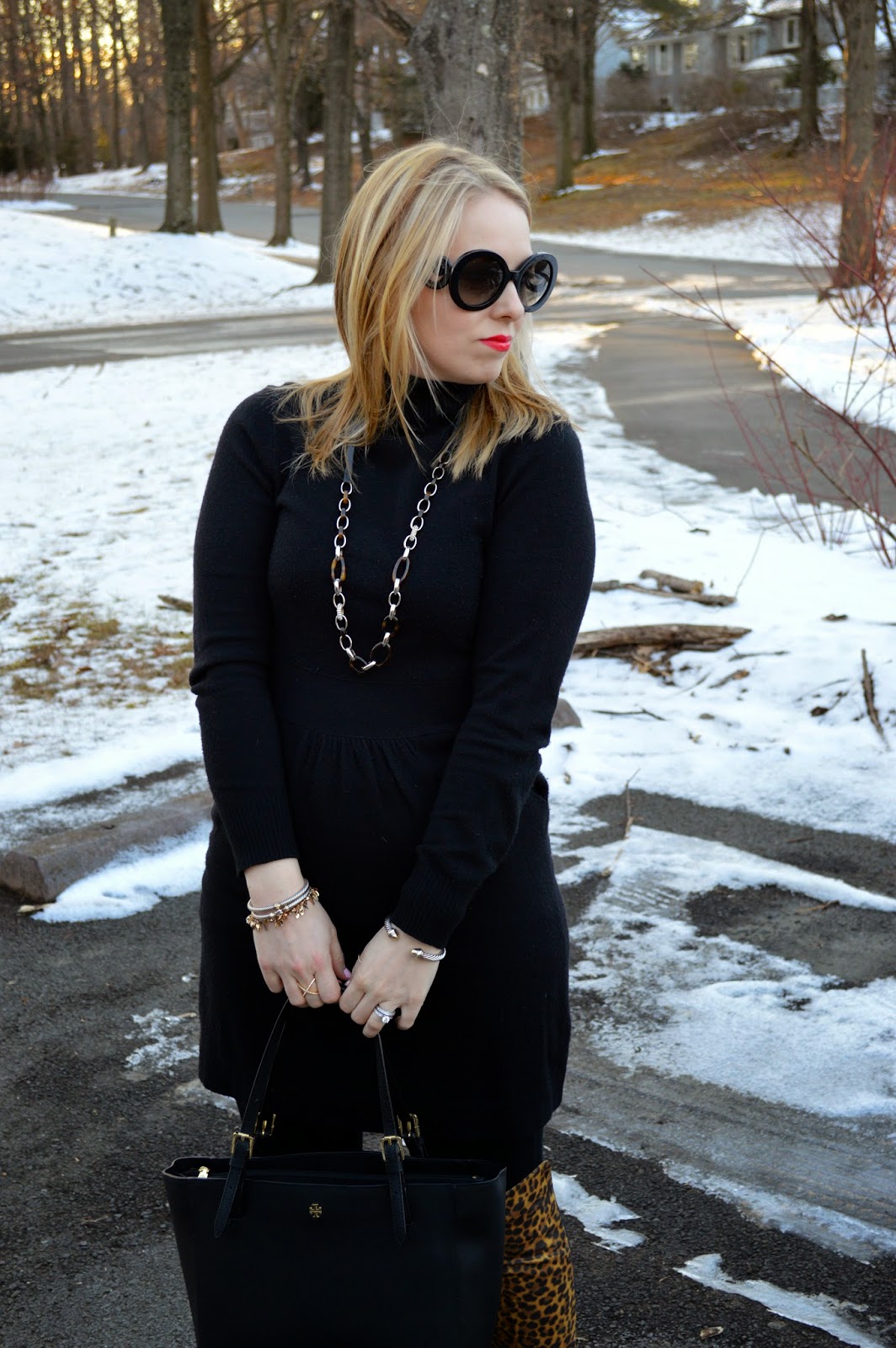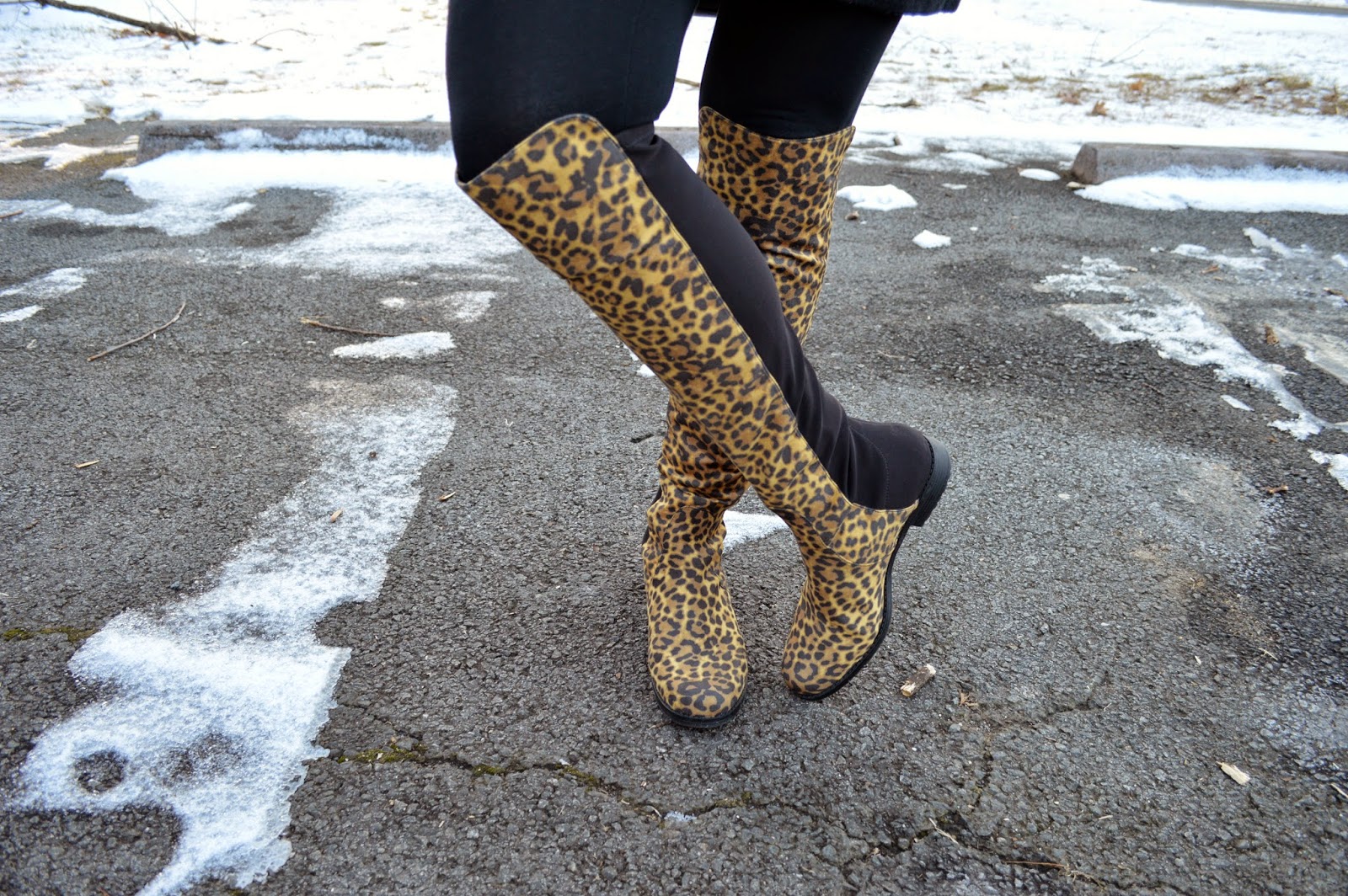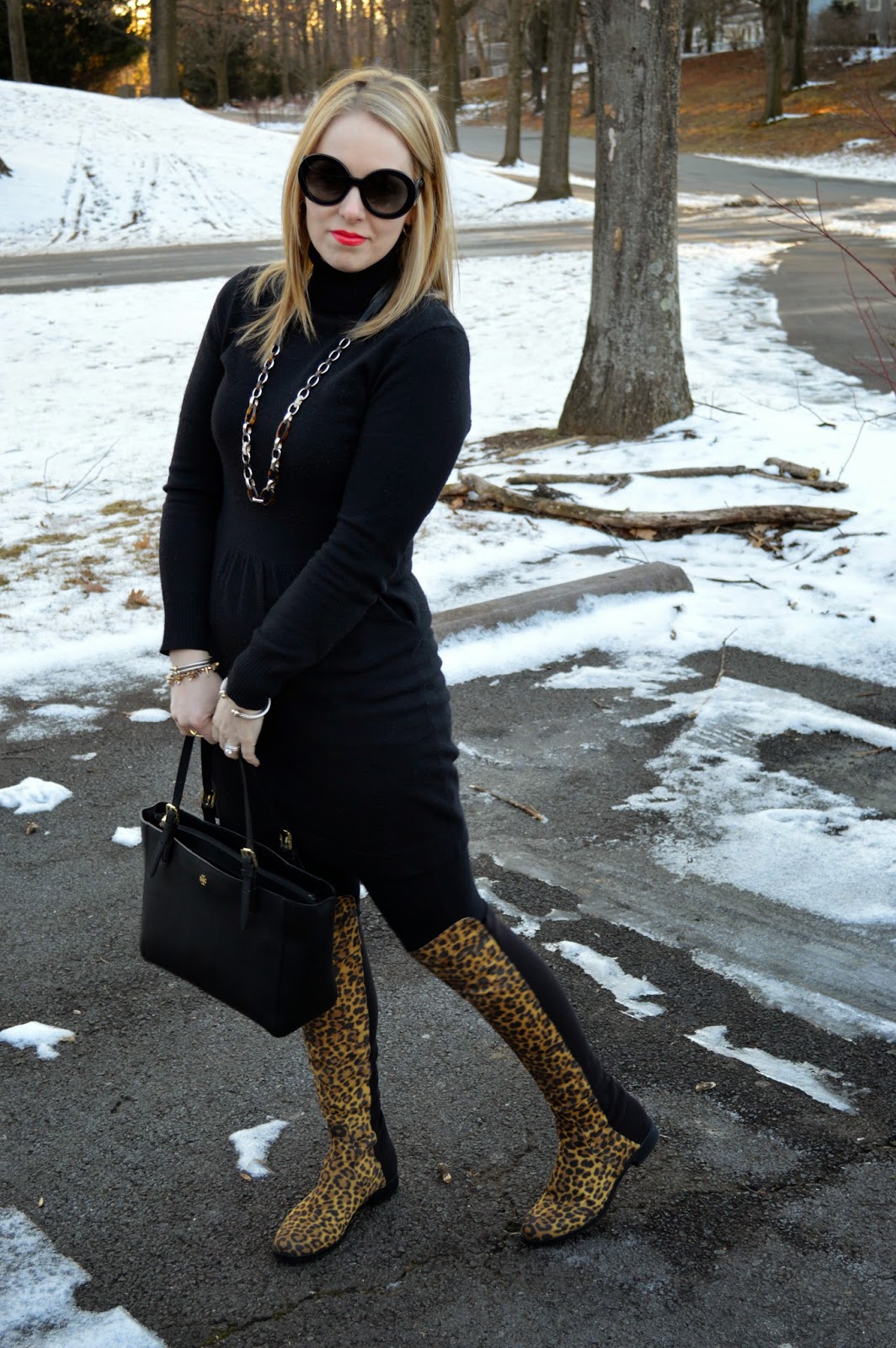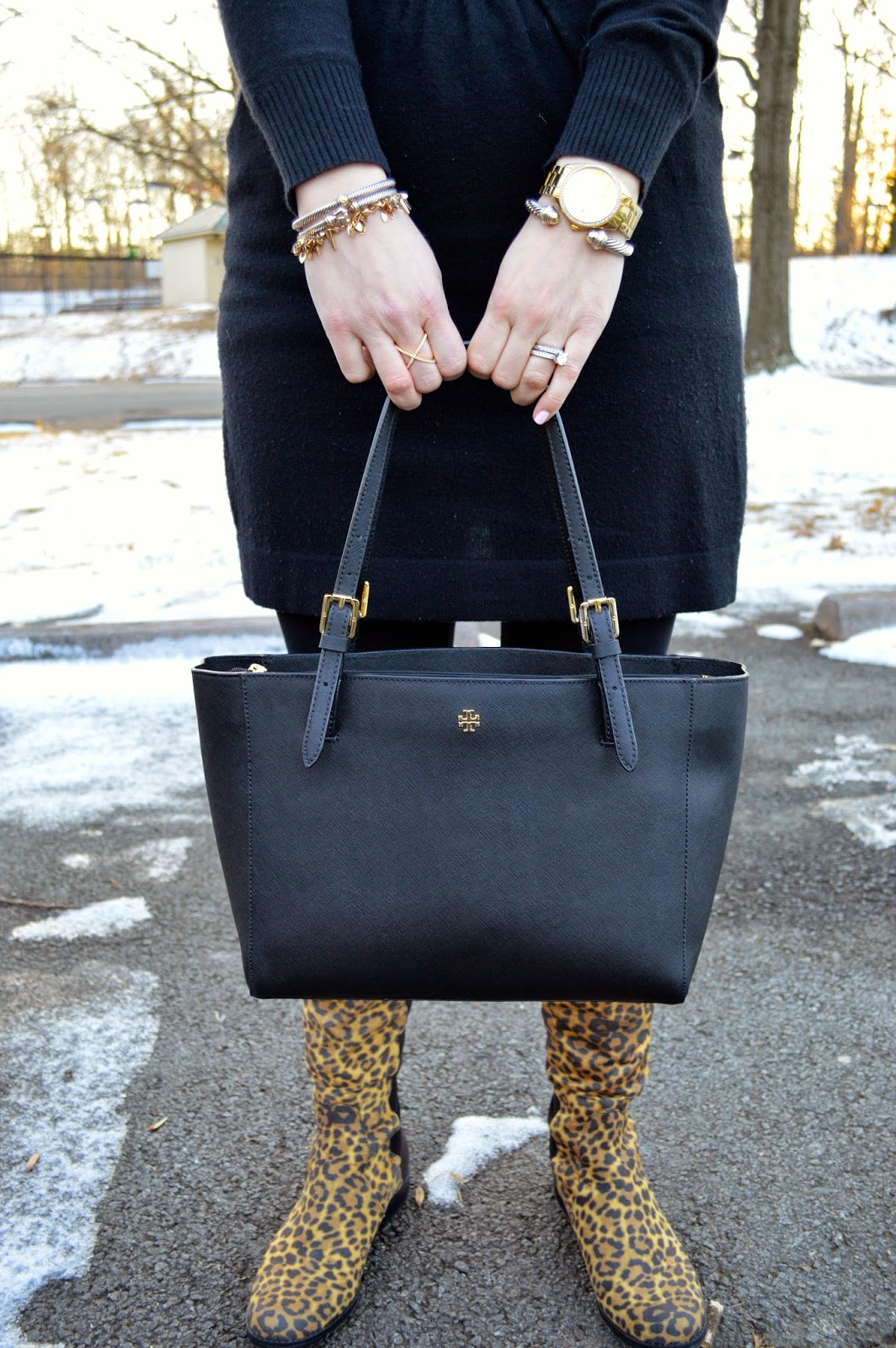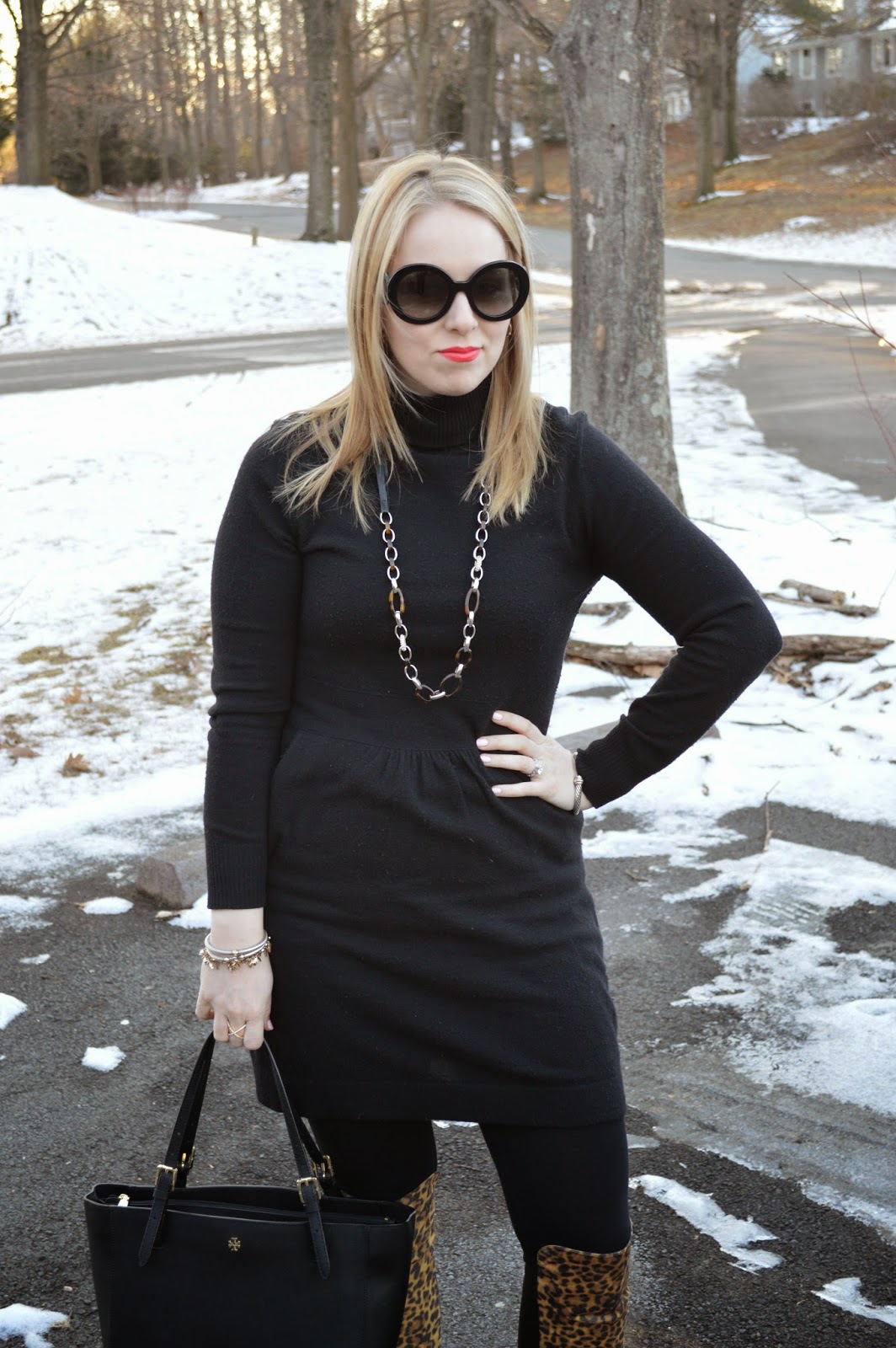 It's no secret I have a leopard obsession. But when I purchased these over the knee leopard boots, I think I took it to a different level. I've had these boots for a few months now, trying to find the perfect way to wear them. I knew it had to be styled with black and gold accessories, but I wanted the "perfect" dress. After searching and searching, I finally decided to look in one of the best places: my own closet! I have had this dress from J.Crew since college and it was always one of my favorites. It's so simple but can be accessorized so many different ways! I realized that the "perfect" dress that I had spent months looking for was right under my nose! **Side note: I also haven't worn the boots before now because of this wintry weather! As you can see with snow on the ground, I had to be super careful when walking!!**
I am so excited to continue to style these boots before winter is over, but I think two lessons were learned from this outfit: sometimes your closet can be the best store and basic pieces are easy to style with different accessories to create totally different looks!
Thanks for stopping by!
….