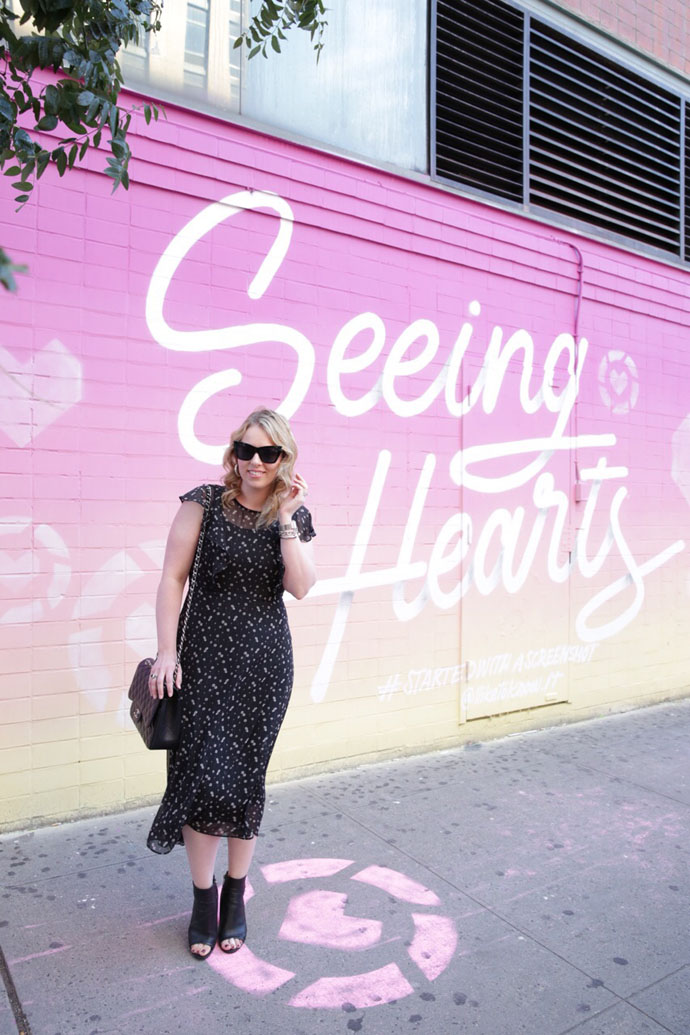 Before heading to NYFW, I was on the hunt for a midi length dress that was comfortable enough to take me from morning to evening while in New York. We were only going to be in the city for two full days, the days were going to be long and jammed packed. Needless to say, we fit a lot into a little over 48 hours in the city: from a stop at rewardStyle's NYFW headquarters and the new LTK wall, shows, a showroom visit and of course some tourist activities, we were non-stop. Today it's all about my NYFW recap along with outfit details from day 1. Apologies in advance for a picture-heavy post!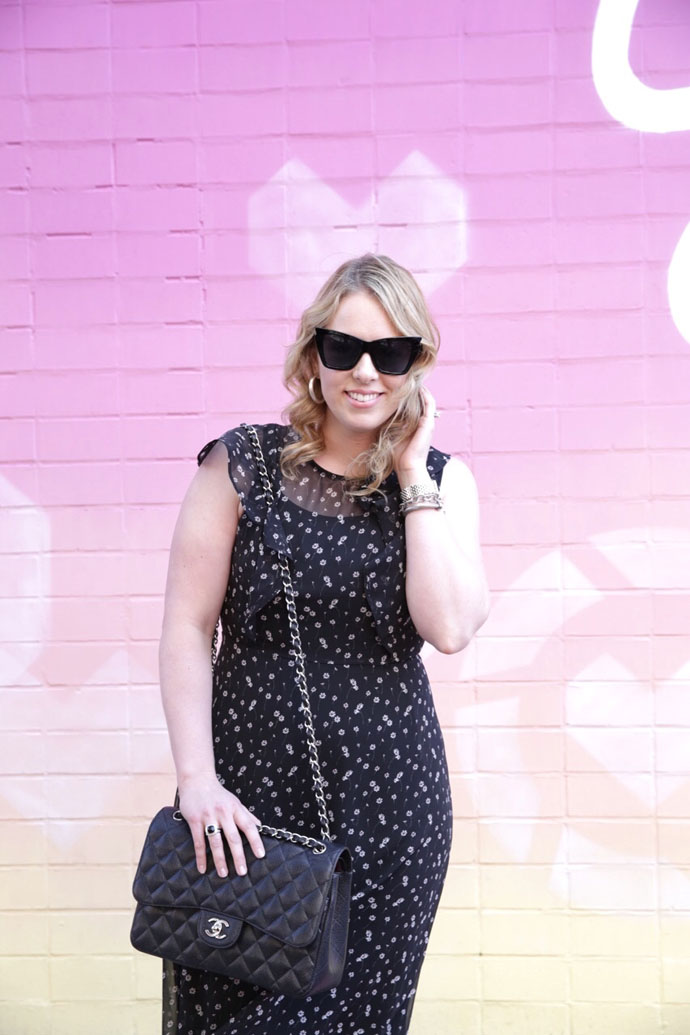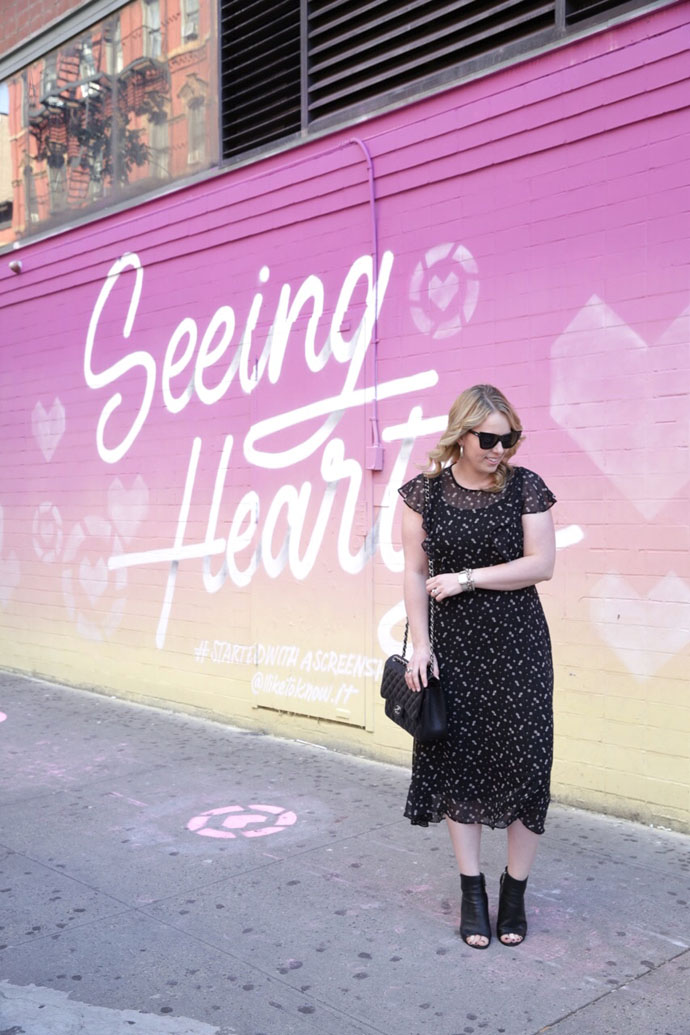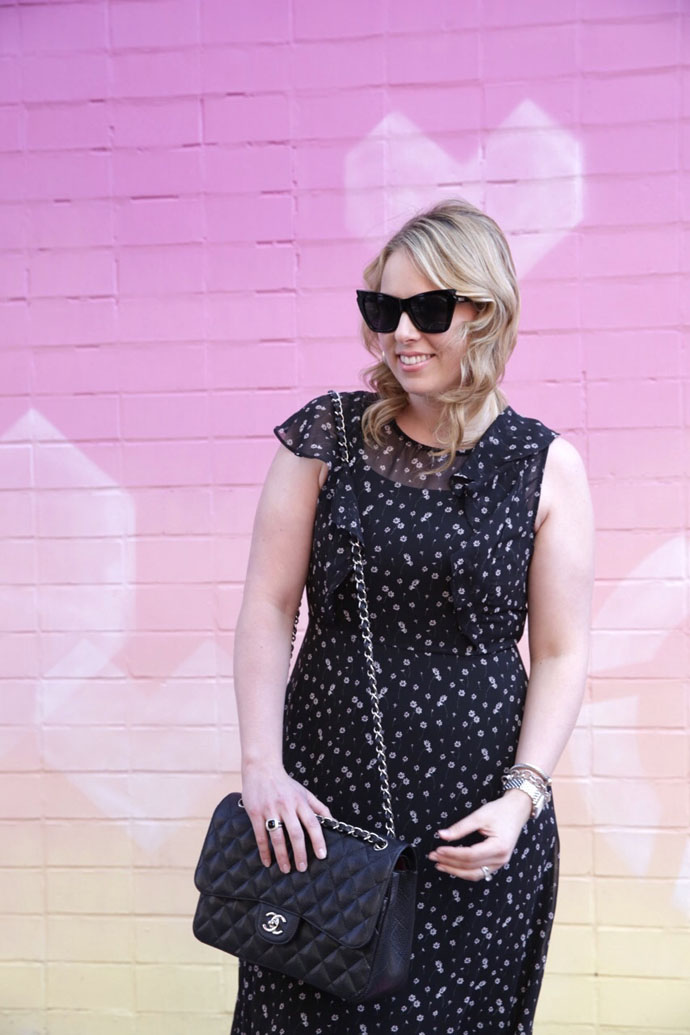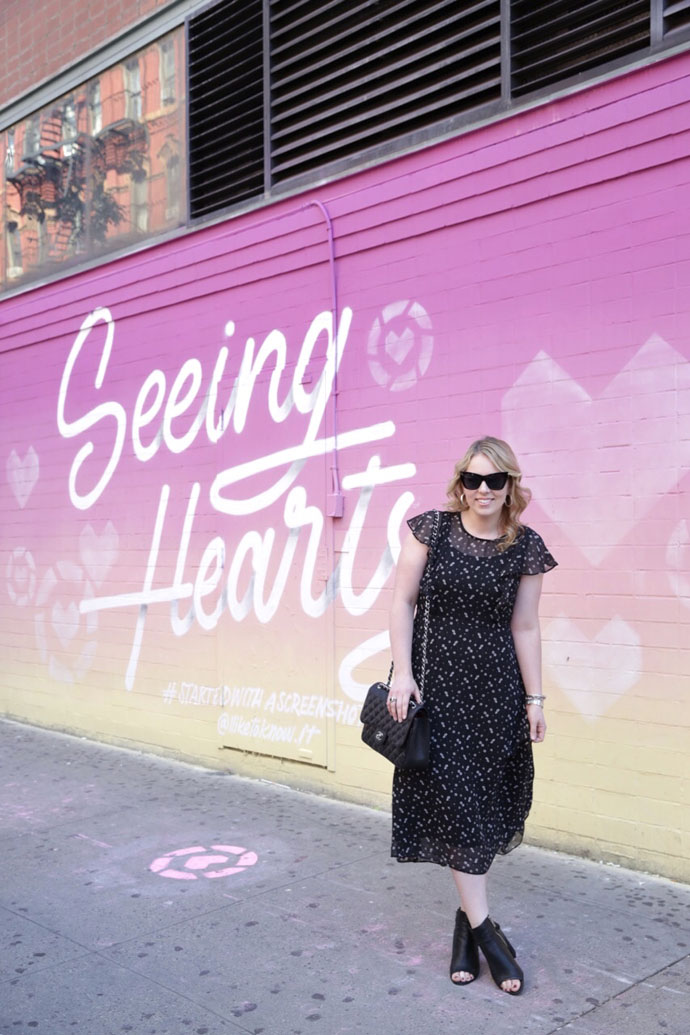 Pictures by Lauren Reynolds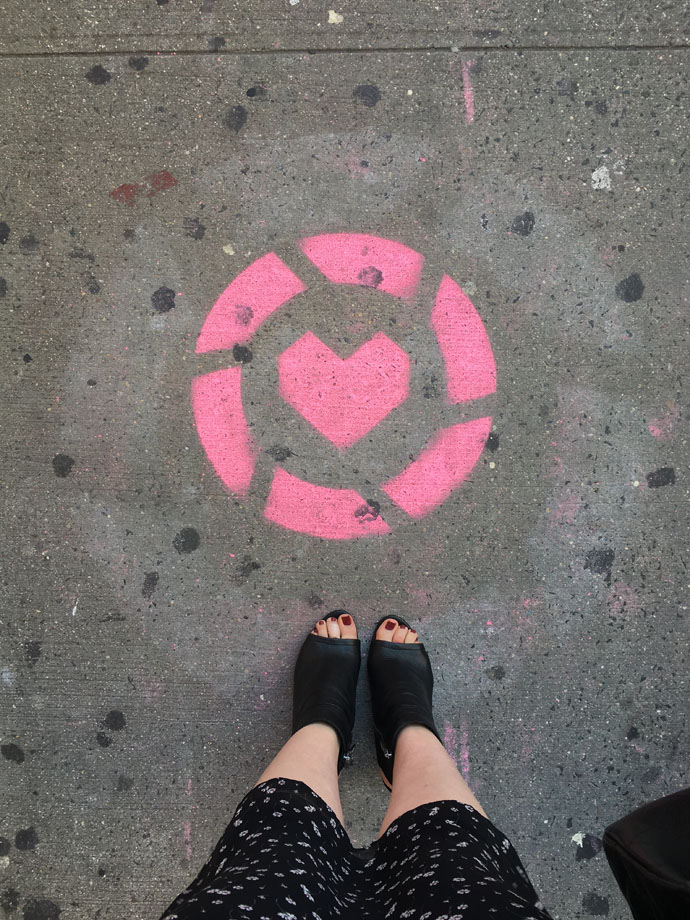 Dress: Lost & Wander | Bag: Chanel (buy it pre-owned here) | Ankle Booties: old (similar style) | Earrings: Sheila Fajl | Bracelets: here, here | Watch: MICHELE | Ring: David Yurman | Sunglasses: Le Specs | Lipstick: #47 & #200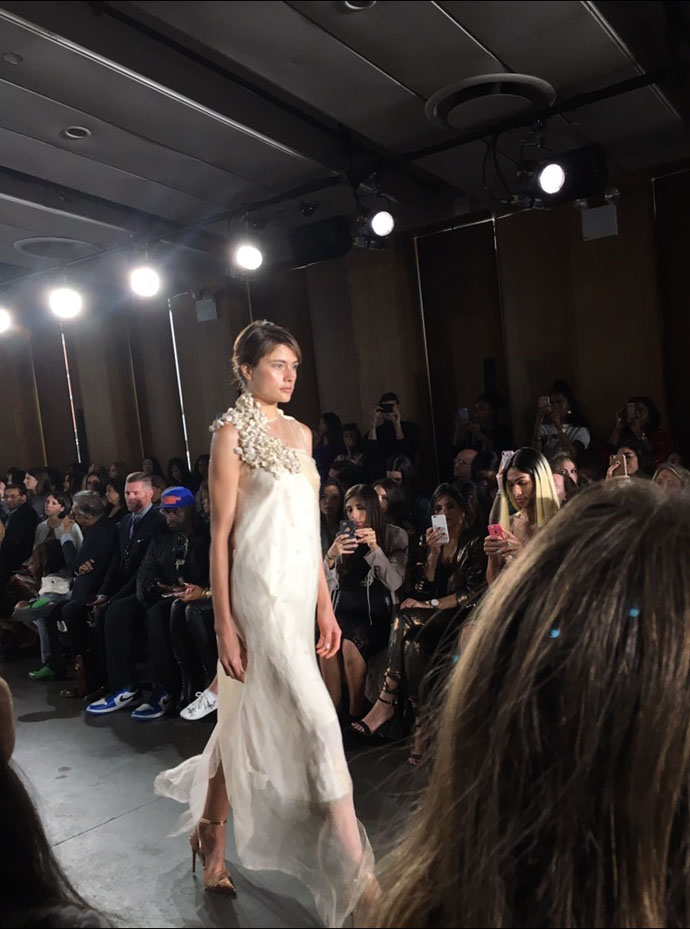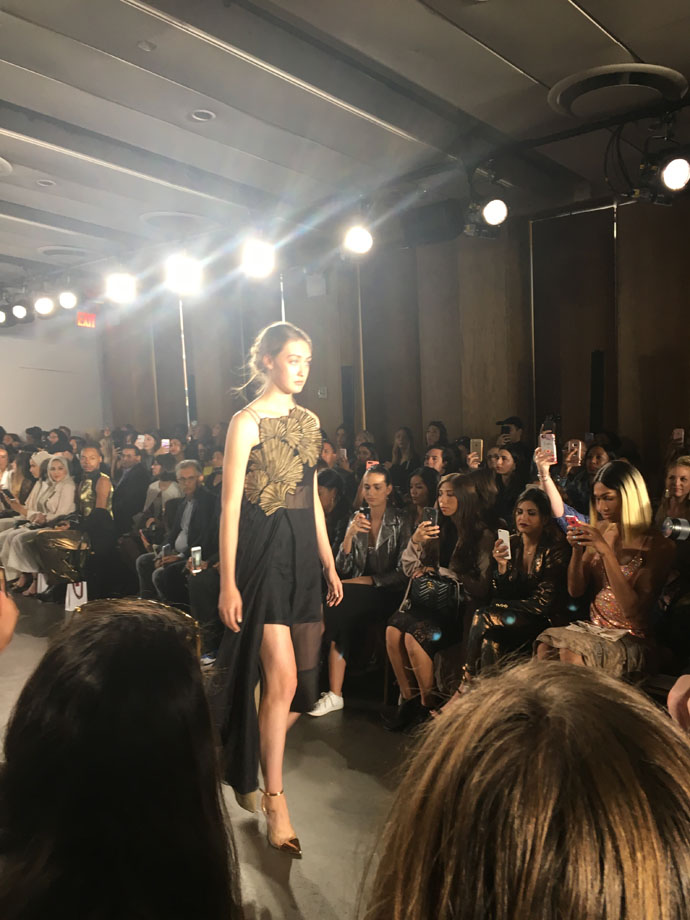 NYFW Shows
Planning for NYFW is always challenging. We had decided about a month prior that we would be there for a long weekend and would fit shows in around the time we were there. Unfortunately, the majority of the shows I received invites to were taking place after our scheduled flight home. Isn't that always the way! But, I did get to see Vaishali SS18 collection on Friday and it was gorgeous. Not your traditional runway show, Vaishali is a fusion of modern styles with Indian textiles resulting in contemporary pieces. These were two of my favorite pieces from the collection. You can see the gorgeous fabrics she used in the designs along with the most intricate details and embellishments. I can definitely see the white dress as a wedding gown!
Spring/Summer 2018 Trends
However, due to this designer's fusion of styles, it's difficult to get a read on spring 2018 trends from this show. But, here are a few of the spring trends I picked up on while in NYC: jumpsuits, lavender, hot pink and petite florals. As far as I'm concerned, it's going to be a great spring for my closet!
While I did intend on seeing another show on Friday, I learned that even with a ticket, it doesn't guarantee a seat or standing room. Since the venue was on the smaller side, they ran out of space. As disappointed as I was to have missed the show, it was nice to take a breather. And my feet enjoyed the break, too.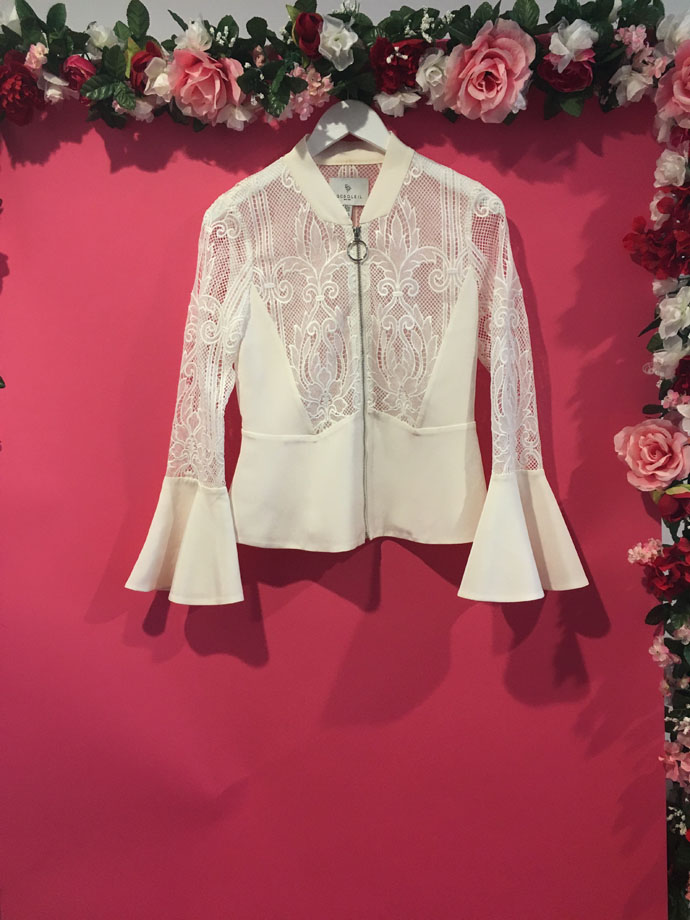 Ego Soleil Showroom Visit
Since we were leaving Sunday, I would be missing the Ego Soleil event. But, I was able to stop by the showroom for a peek at the new spring collection. The white jacket above was one of my favorite pieces from the collection. The lace details and bell sleeves added the perfect feminine touch to the jacket. And as I mentioned above, jumpsuits are one of the hot trends for spring and Ego Soleil's did not disappoint. I unfortunately did not get a great picture of the jumpsuit (these were all taken with my iPhone and the jumpsuit is black, making it difficult to see the details) but it is stunning. Just think back ruffles!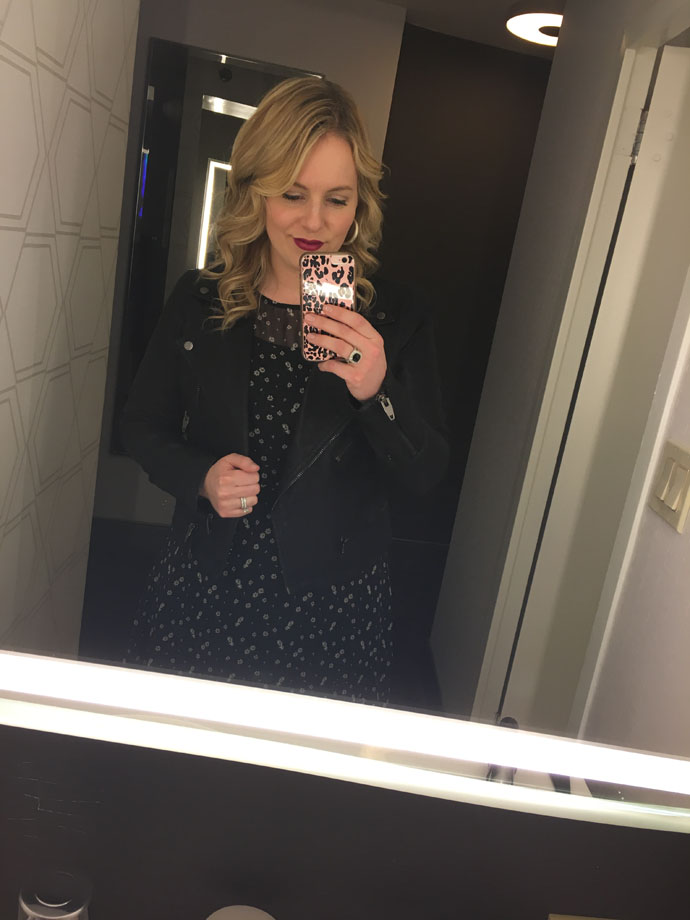 dress // faux leather jacket // ring // earrings // lipstick (rebel)
Black Midi Dress
I was searching for a midi dress (preferably black — it is NYC!) and stumbled upon this number and knew it would be perfect for early the September weather. I paired it with my favorite open toe ankle booties for an edgy look. One thought about these shoes — I have worn these booties so many times and have never had a problem with them until Friday. My feet were in such a bad way. Not just sore but terrible blisters. It was awful! Although, we did walk a total of 7 miles on Friday and 8 on Saturday so that was probably the problem. I opted for my Converse slip-on sneakers on Saturday while keeping the ankle booties in my bag! To complete the look for Friday evening's dinner, I added my go-to faux leather jacket and a darker lipstick. I love this lip color for fall!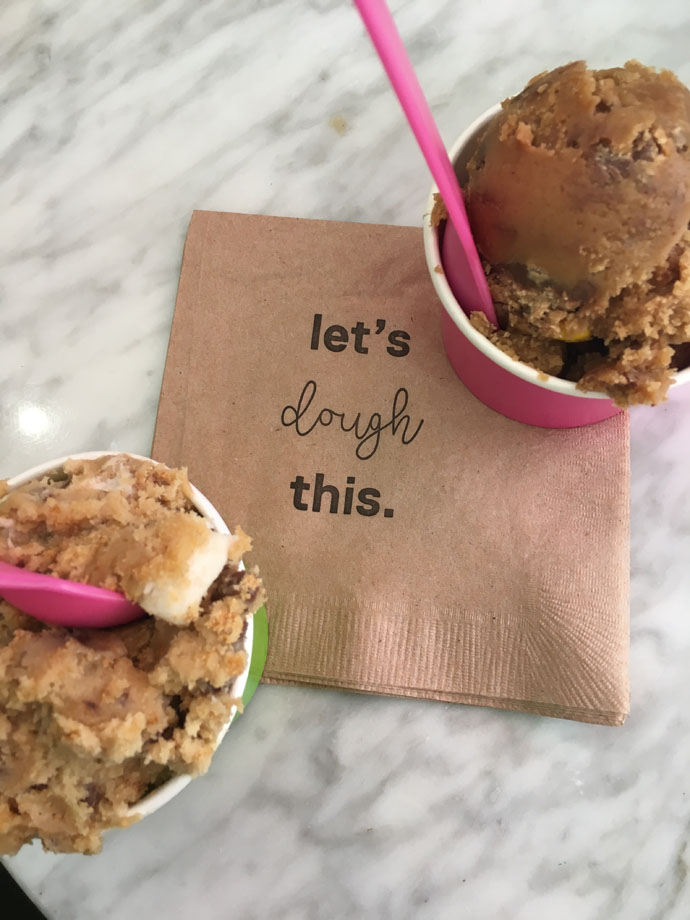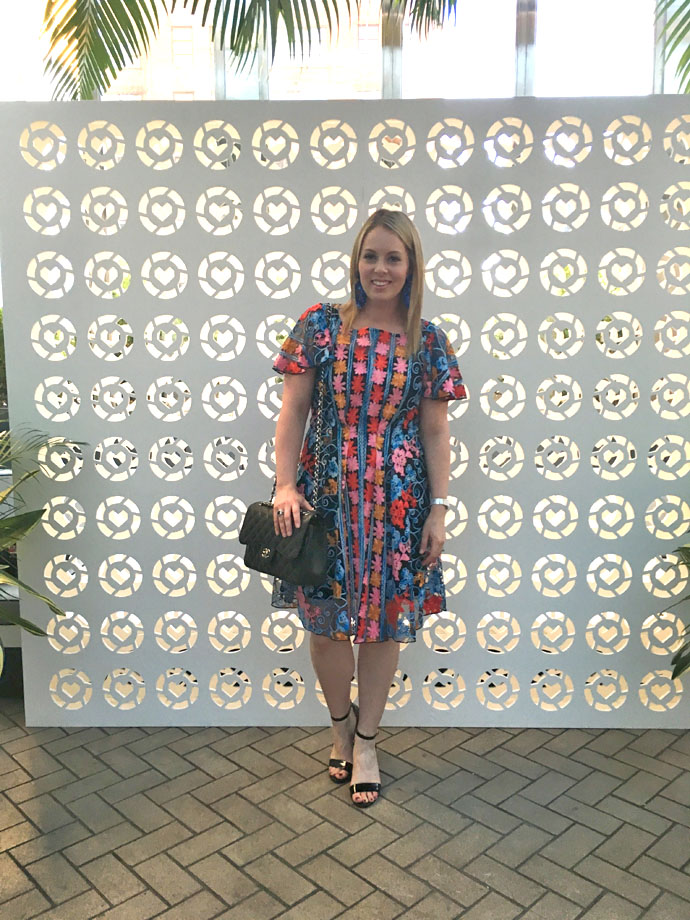 see the post on this dress here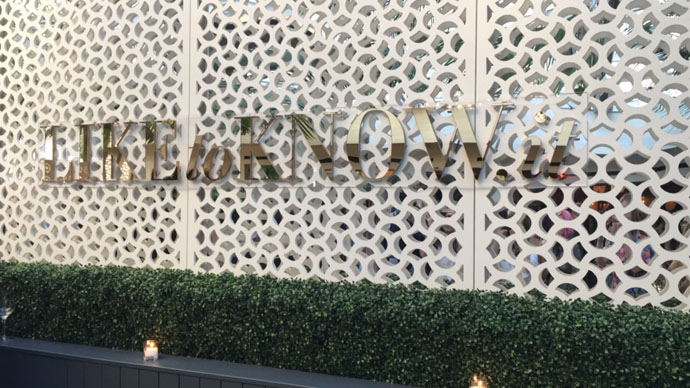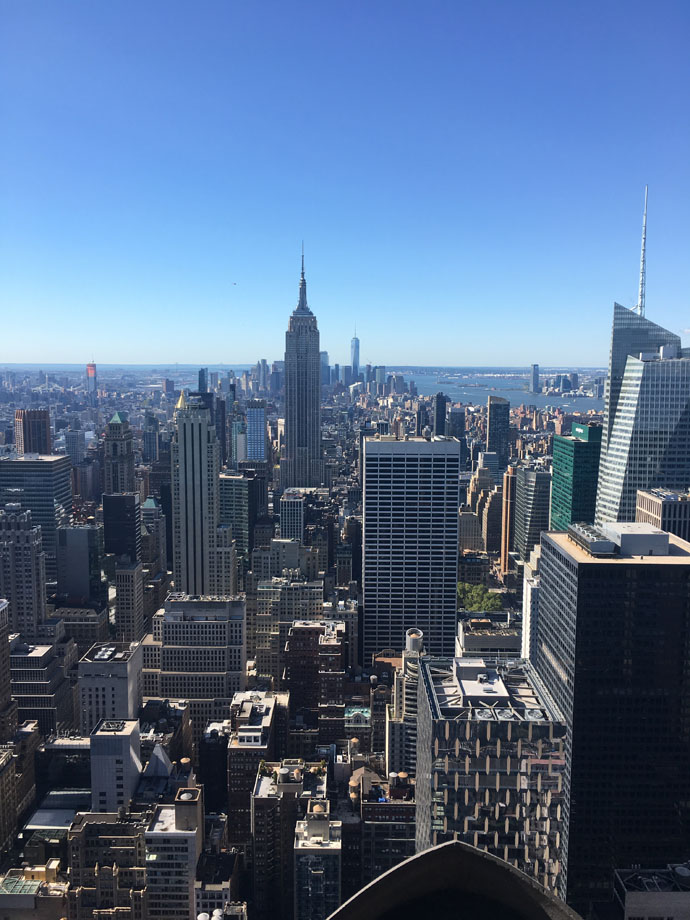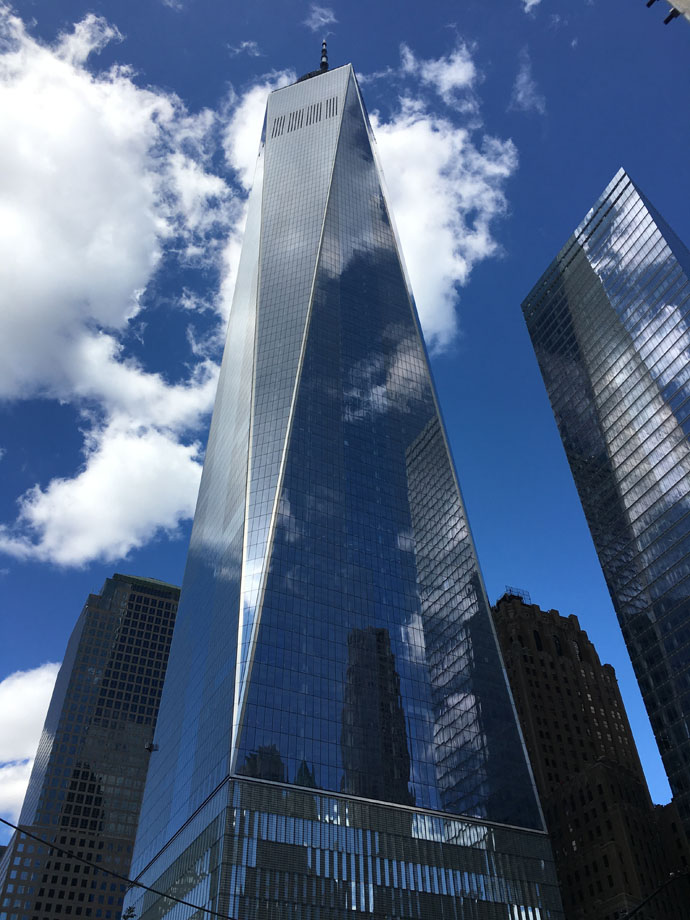 LTK Party & Edible Cookie Dough
Saturday was devoted to being a tourist and attending the LIKEtoKNOW.it party. It was so fun to meet in person so many bloggers that I have "known" for so long. I wore the floral embroidered dress from Monday's post to the party Saturday night.
I told you it was the perfect party dress! As far as playing tourist, I feel like we walked over the city! We had heard so much about Cookie Do NYC. If you aren't familiar with the latest food trend, it is edible cookie dough that comes in a variety of flavors. Like an ice cream shop, you can pick your flavor and the number of scoops you would like. I was excited to try it! My honest opinion? It was good for the first few bites. We both ordered the smallest size and only ate about half. It's SUPER sweet. We were in awe of people as they walked out with waffle cone-sized servings wondering how they could eat that much sugar? I guess we don't have that big of a sweet tooth! As for flavors, my mom ordered the s'mores and I had the peanut butter. Overall, I'm glad we got to try it but it was just a little too sweet for us.
Freedom Tower
A few of the highlights were seeing the entire city from the Top of the Rock and stopping by the Freedom Tower. We tried to see the Freedom Tower in February 2016 during fashion week, but it was so cold and windy, we didn't make it to that part of town. It's crazy to think how this area of town has evolved so much over the years. My first trip to New York was in 2000 and I vividly remember visiting the World Trade Center. Upon returning post-9/11 while the construction of the Freedom Tower was underway, it was such an eerie feeling walking around the financial district. Now, with the Freedom Tower and reflecting pools complete, it's truly a beautiful memorial for all the victims who lost their lives on that day.
U.S. Open
I hate to end on a somber note, so there is one event I forgot to mention above. While in the city, we attended the U.S. Open Thursday evening and watched the all-American semifinal. It was our first trip to the Open in 17 years and it was such a great time! Also, a huge thank you to my sweet mom who made the trip with me to NYC. We had such a great time! Whew! Not only picture-heavy but word-heavy, too! A little something different here on A Blonde's Moment, but I hope you enjoyed my recap of the weekend.
I hope you all have a great weekend! Any fun plans? I will be catching up on food posts and relaxing — definitely needed after a weekend in NYC! Thanks for reading, friends!
….
Shop the Post