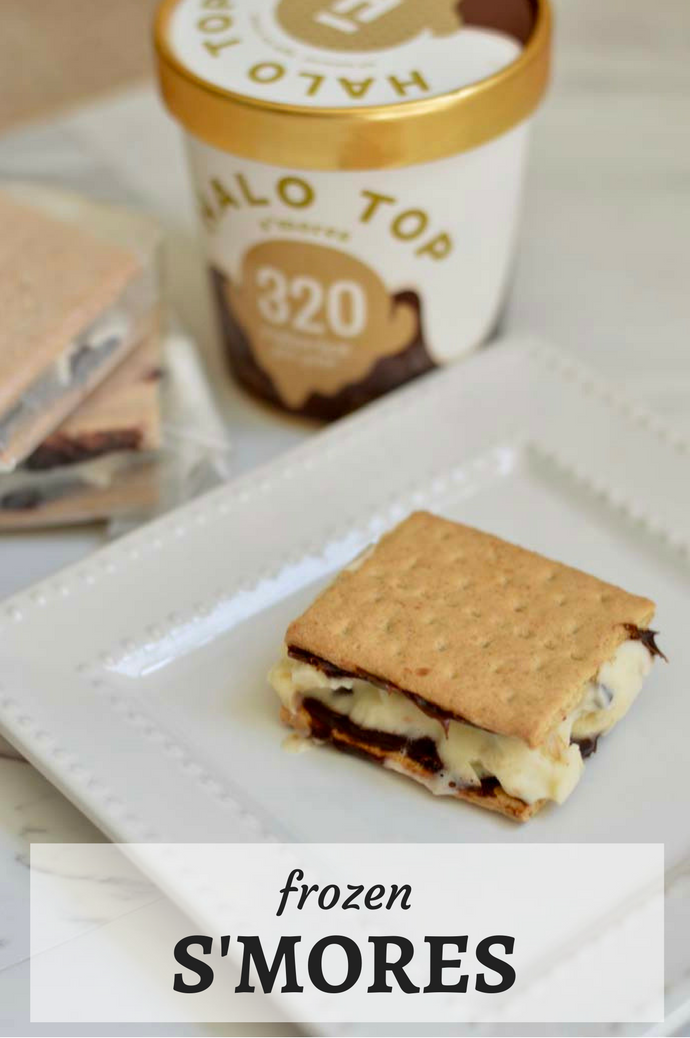 Once the weather becomes warm, I start craving s'mores. There is something about the combination of s'mores in the summertime that I always look forward to. But, honestly, half the time I shy away from making them in the summer because it's way too hot to stand by an open fire. The weather has been ridiculously hot here lately, so I thought I would try a spin on the traditional s'more. These frozen s'mores are a new favorite.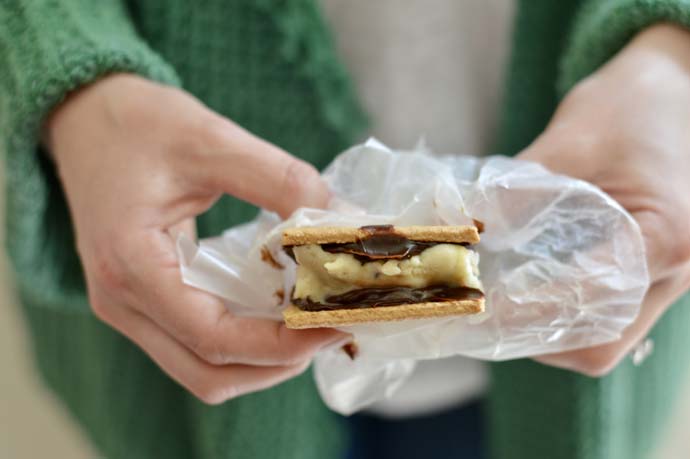 Halo Top ice cream
While brainstorming recipes last week, I was trying to think of a way to add the marshmallow component into the s'more. And, if possible, I wanted something that was on the healthier side. Enter: Halo Top ice cream. I had heard people rave about this ice cream for months before actually trying it. How could an ice cream that's only 300 some calories for the ENTIRE pint taste good (let alone like the real thing). A few months ago, I decided to give it a try. It really is pretty good! I had remembered seeing that the s'mores flavor was available in this ice cream and I thought it would be the perfect component to this summertime frozen s'more.
Frozen S'mores: a cool summer treat
I never like eating warm food in the summer. It's just too hot for that! And even as much as I love s'mores, sometimes it's a struggle to think about standing in front of a fire, roasting the marshmallows. Substituting the marshmallow for the ice cream is the perfect swap for summer. Although you won't have the marshmallow mixed with the melted chocolate, I used hot fudge to give the treat a similar consistency. Check out the recipe below! You can make these and store them in the fridge for a week or two. And, for the most part, they are pretty guilt free!
Thanks for stopping by, friends! Hope you all have a great Tuesday!
….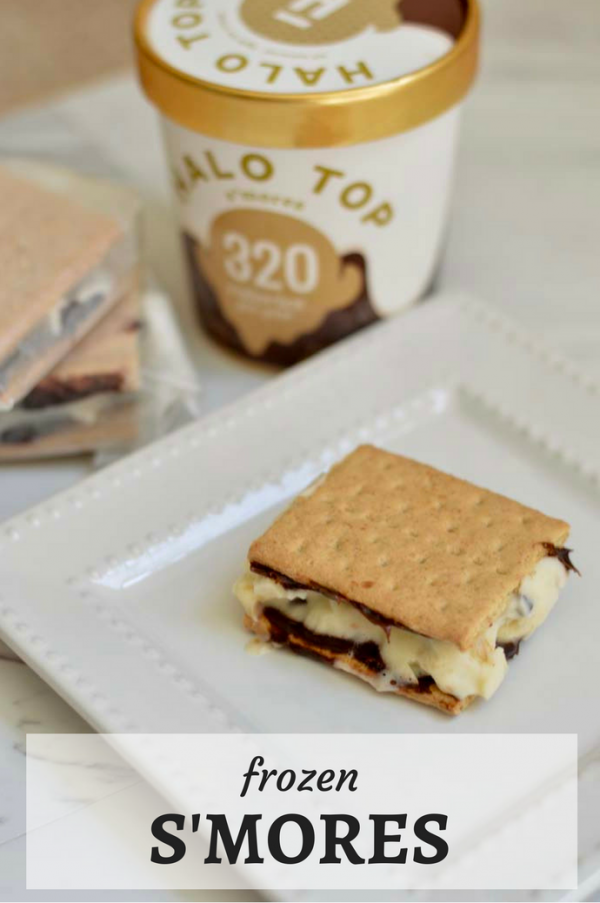 | | |
| --- | --- |
| | |
Divide the graham crackers in half. Place about 1/4 TBS of hot fudge on each side of the graham cracker. Place a scoop of the ice cream on top of the hot fudge and make a sandwich. Wrap in wax paper and place in the freezer until frozen. Enjoy for up to a week or two in the freezer.