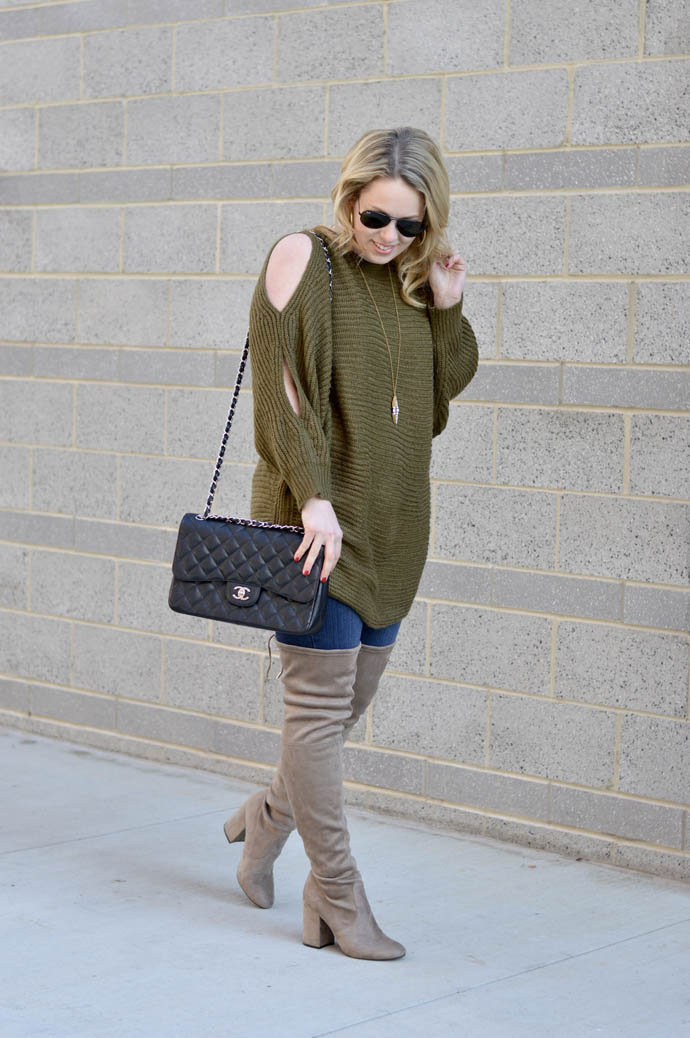 Oversized sweaters are my go-to this time of the year. My collection continues to grow, which is necessary since this weather is so chilly! But this olive green sweater with the cold shoulder details is definitely one of the more unique sweaters in my closet. I've worn this sweater a few times since Christmas, but dressing it up with over the knee boots makes it the perfect winter date night outfit.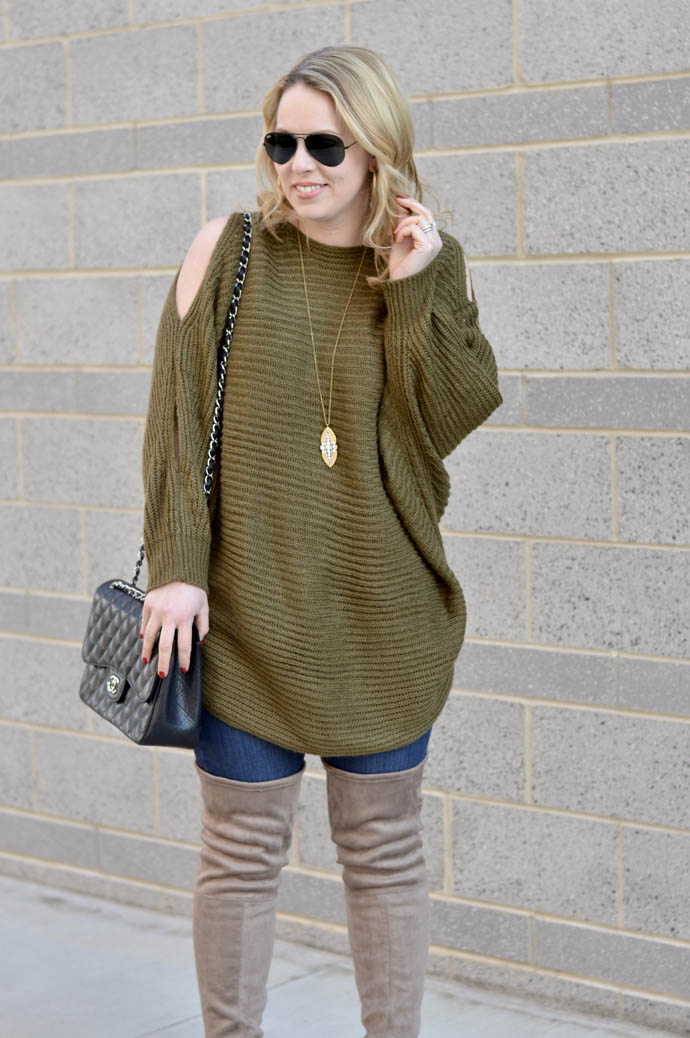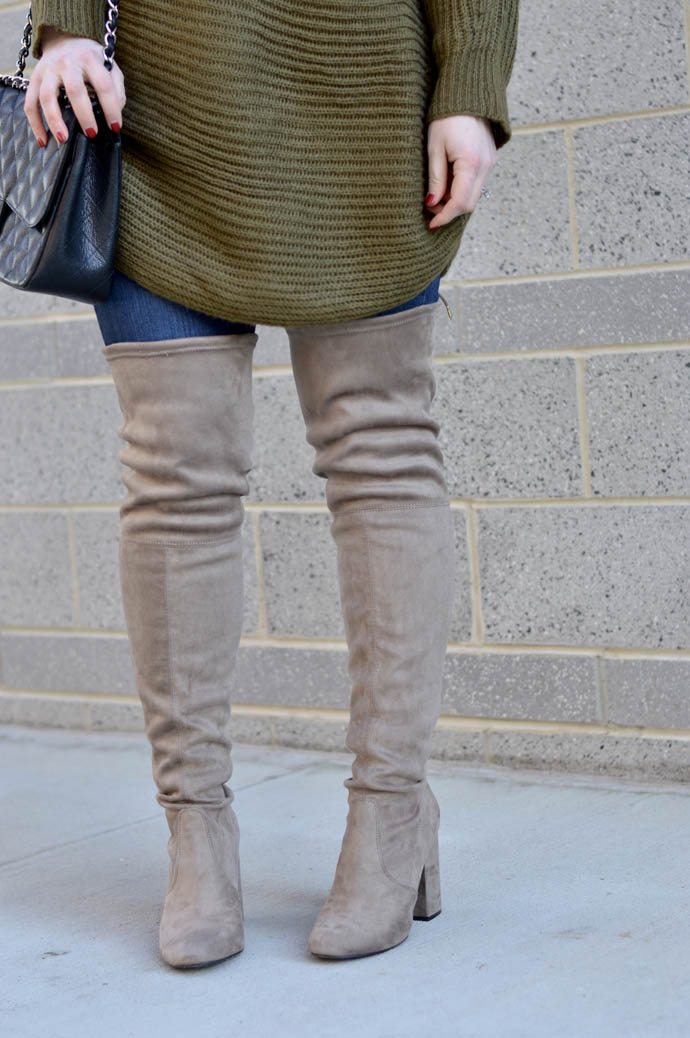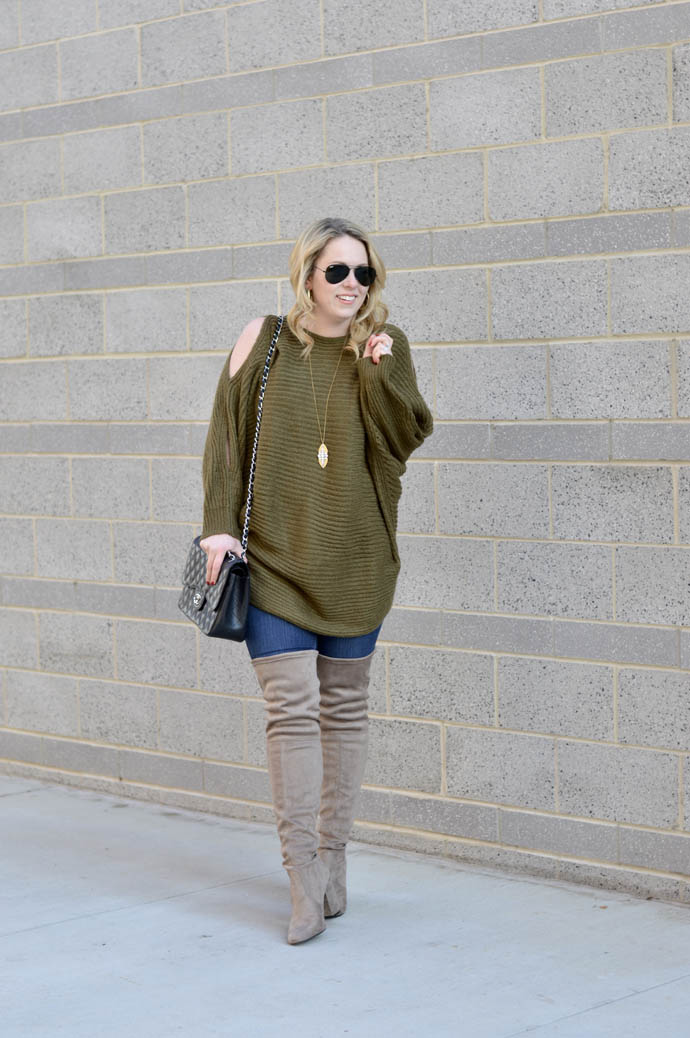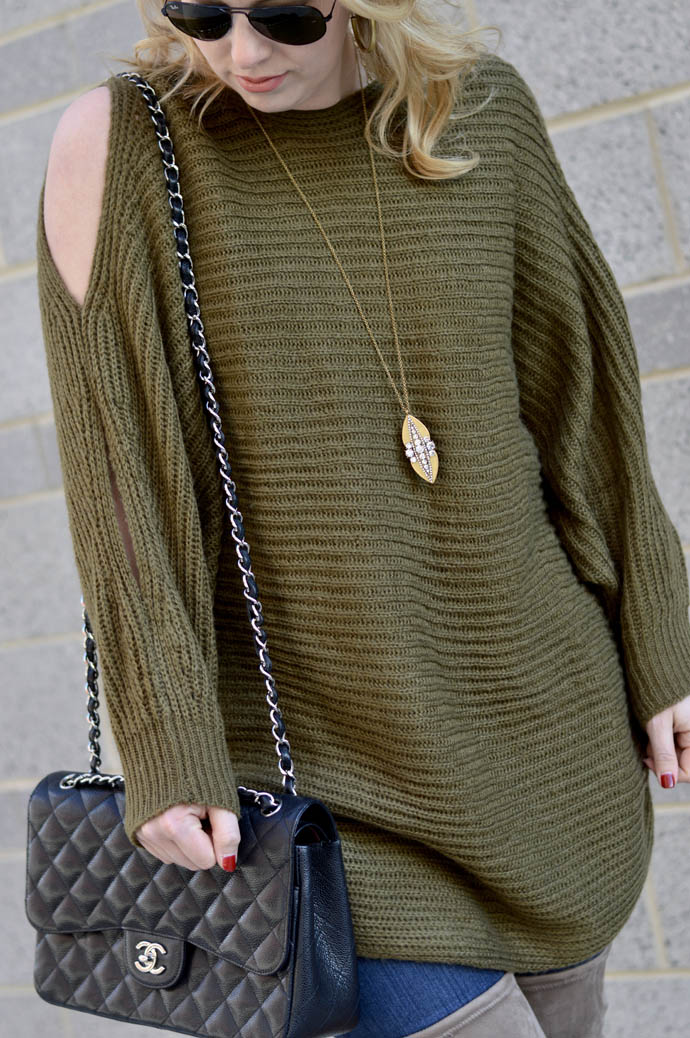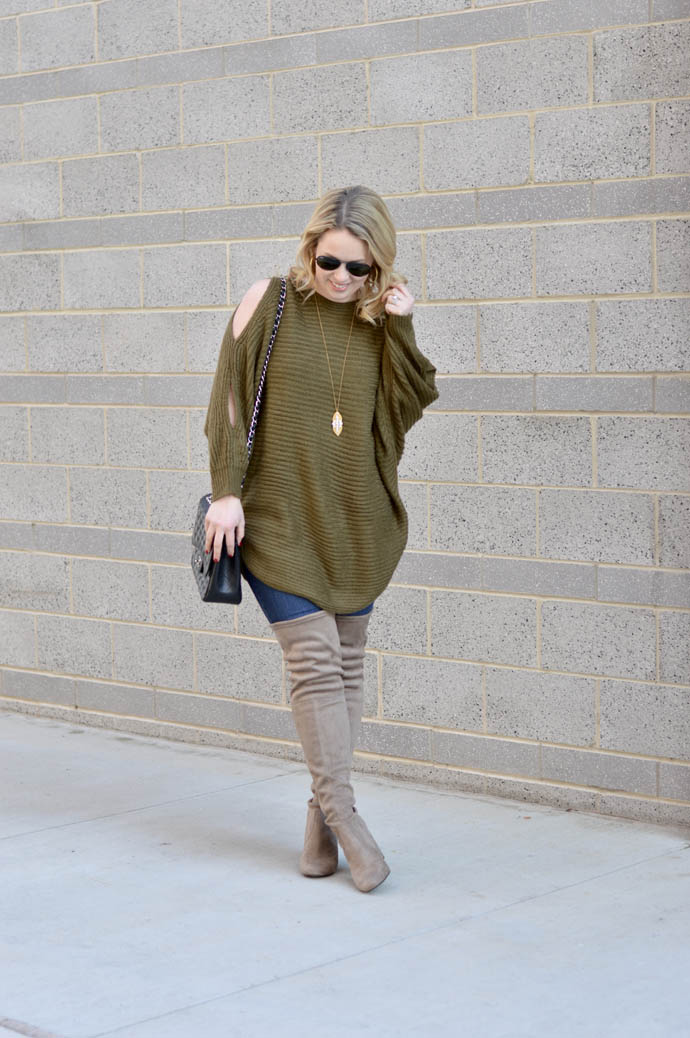 Sweater: Easel (on sale for $23!) | Jeans: Paige | OTK Boots: Steve Madden (under $70!) | Necklace: J.Crew, old (love this necklace with it!) | Bag: Chanel (buy it pre-owned here) | Earrings: Sheila Fajl | Sunglasses: Ray-Ban | Lipstick: #47
This post contains affiliate links, meaning I may receive commission if you click/purchase something I have recommended.
Olive Green Cold Shoulder Sweater
A few weeks ago, my mom had this sweater on in black and I loved the style and details. Needless to say that when I opened this sweater on Christmas morning, I was excited. There is a cute boutique close to my parent's house and I love just about everything in there. A brand that I discovered at this shop is Easel. So many times, brands that are sold at local boutiques are hard to come by online, but I did find this sweater and an entire collection of Easel items here.
OTK Boots on Sale for Under $70
As I mentioned above, I have worn this sweater casually but I also loved it dressed up for a winter date night outfit with these grey over the knee boots. You may remember them from this post. I bought these boots last winter and they are still available. And now on sale for under $70!
I hope you all had a great weekend! It was terribly cold here all weekend but it looks like the temperatures could be warming up, at least for the next week. I was working on food posts all weekend and can't wait to share them with you in the coming weeks. First up tomorrow is our new favorite sheet pan dinner! Check back tomorrow for the recipe. Have a great start to the week, friends!
….
Shop the Post