Now that the holidays are over and winter is officially here, it's the perfect time to talk beauty routines for winter. It's been a few months since I shared a makeup or skincare post with you, so I wanted to update you with a brand that I recently discovered.
As I have shared in other beauty posts, I have quite dry and sensitive skin. Needless to say, finding the right products and keeping my skin constantly moisturized is essential, especially as we head into the coldest time of the year. I am always anxious to try new skincare brands and when I discovered Orogold had a sensitive skin line, I was ecstatic. So many brands advertise that their products work with sensitive skin, and in my experience, it usually isn't the case. But, when a brand devotes an entire skincare line to sensitive skin, or any other specific types of skin or skin issues, you know that it is something the brand takes seriously.

For those of you who are not familiar with Orogold Cosmetics, it is a luxury skincare brand that offers a variety of collections to fit every type of skin care need. Orogold's products are made of the highest quality
ingredients but remain simple for the customer to use. I have been using the sensitive skincare line for the past six weeks and I am sharing my thoughts with you today.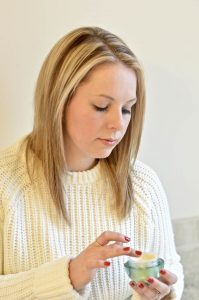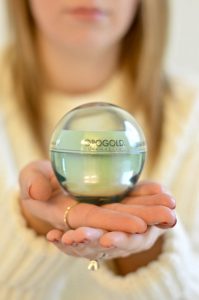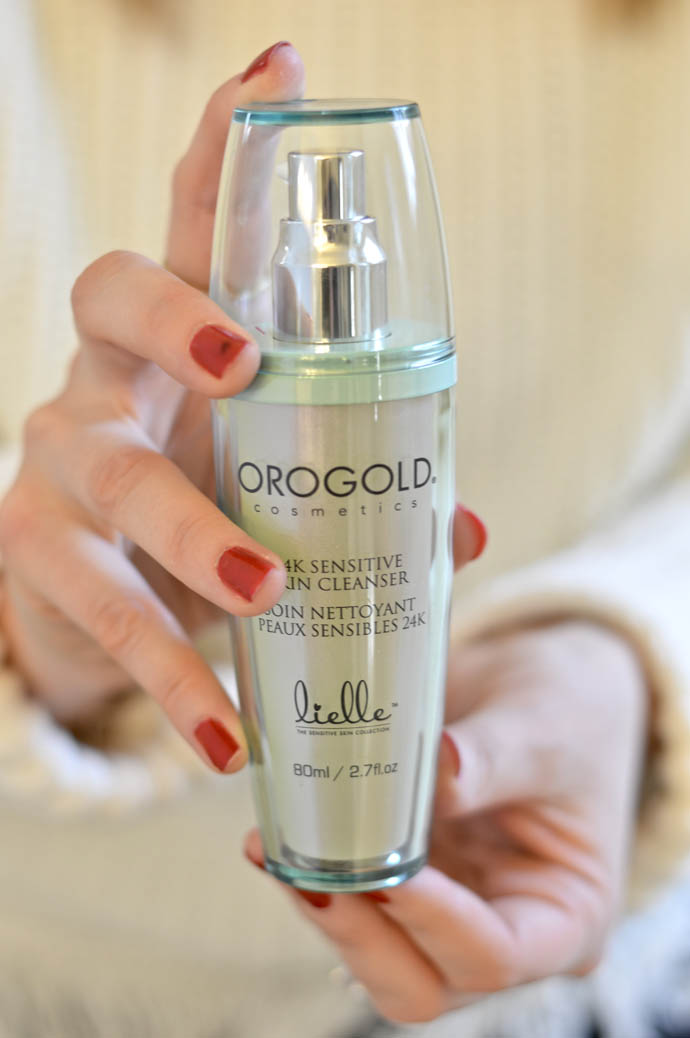 Finding a cleanser that not only removes dirt effectively but also takes care of makeup can be a challenge. Throwing sensitive skin into the equation makes it even more complicated. I found that Orogold's sensitive sin cleanser did an amazing job of removing the dirt and even makeup while still leaving my face feeling soft and hydrated. I have been applying the cleanser in the evening to my wet skin, massaging the formula in circular motions on my face and rinsing thoroughly.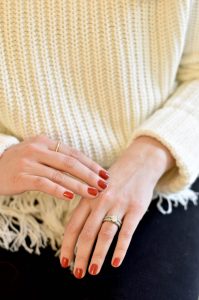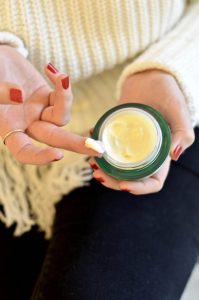 Moisturizer in the winter months is my best friend. I have been using the hydrating moisturizer after the cleanser at night and even on my dry hands! The moisturizer made my face, especially cheeks, feel so incredibly soft, I started putting a little on my hands at night and cannot believe the difference. I will say I've been applying a generous amount on my face at night to allow the moisturizer to soak into my skin. By morning, my face still has that hydrated feeling.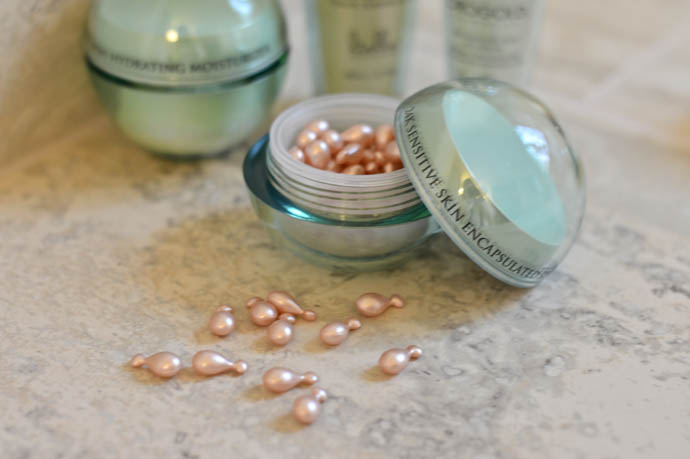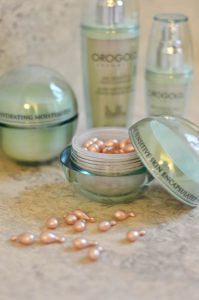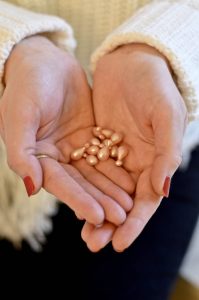 When it comes to anti-aging products, I don't use them all that often. The few times I have given them a try, I wasn't thrilled. My skin became irritated and I even had a rash develop under my eye! I had heard wonderful things about Orogold's anti-aging products, like this encapsulated serum and was excited to give it a try. This encapsulated serum is packed with ingredients to reduce wrinkles and it's silky formula is easy to apply to clean skin. Although the directions suggest using this product weekly, given the price tag and condition of my skin, I would use it every 3-4 weeks to allow it to last a little longer.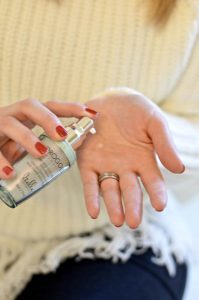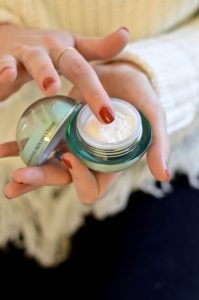 Last, but not least, are the sensitive eye serum and cream. I wanted to group these two together since they are both designed for your eye area and also because when I first received them, I didn't really know the difference between a serum and a cream! Let's start with the
serum
: a light and non-greasy formula that can be massaged into the corners of your eyes to reduce the appearance of wrinkles — a little goes a long way! The serum can be applied once your face is cleaned, right before applying the eye cream. As for the
eye cream
, the formula is designed to help with tired eyes and will leave your under eye smooth, silky and less dull. Ideally, the serum and eye cream work together to help with fine lines and wrinkles, but personally, I am in love with the eye cream. For me, hydrating is my number one skin goal in the winter months and this eye cream does just that. And although the eye serum is effective, and I love the non-greasy formula, I found it a little less hydrating than the cream.
What is your winter skincare routine? Have you ever tried Orogold Cosmetics?
Thank you so much for reading and thank you to Orogold for sponsoring this post via Shopping Links. As always, all opinions are my own.