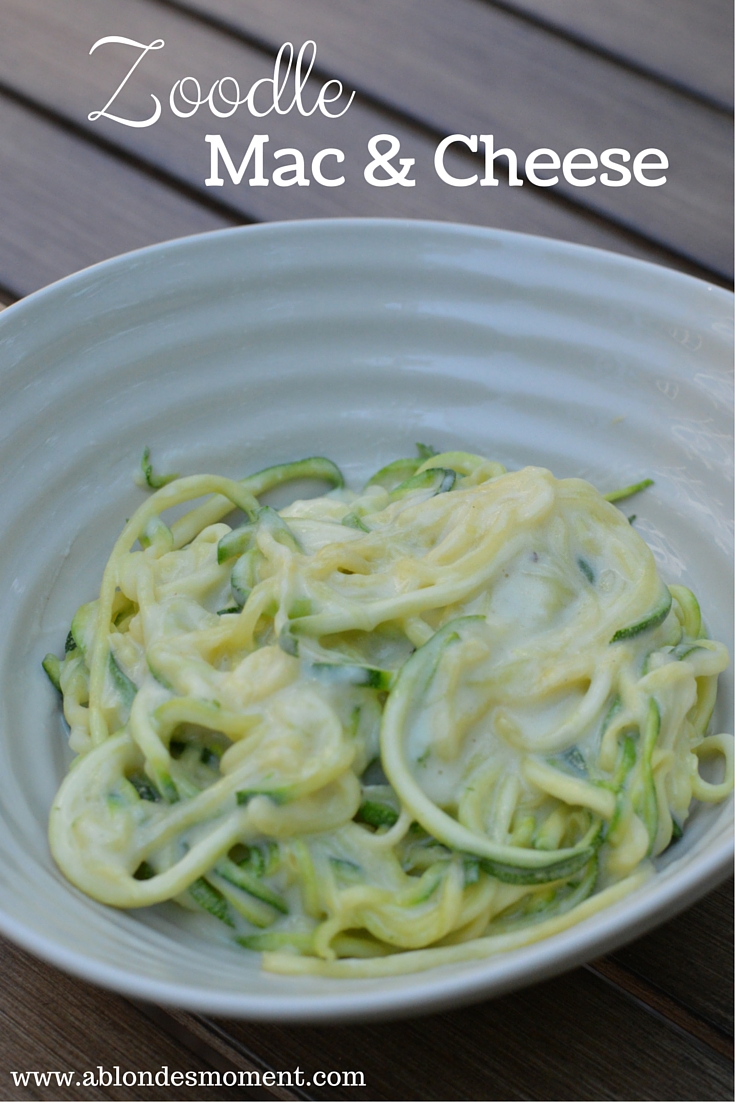 Another Tuesday, another zoodle recipe! You may remember
this recipe
from a few weeks ago, and since then, I just can't get zoodles off my mind! Not only are zoodles healthier than pasta, they are so much fun to make. {I used
this spiralizer
 & it's currently on sale!} I am always on a quest to find healthier versions of some of my favorite comfort foods, and this might be my favorite yet! It's still the same basic cheese sauce recipe, but by swapping out the pasta for zucchini, it's much more carb friendly. Check out the recipe below!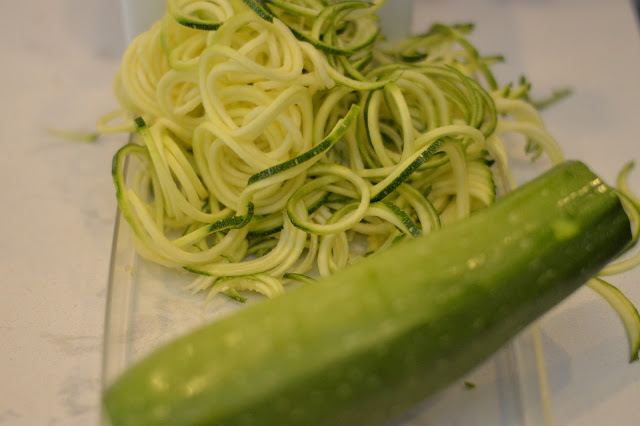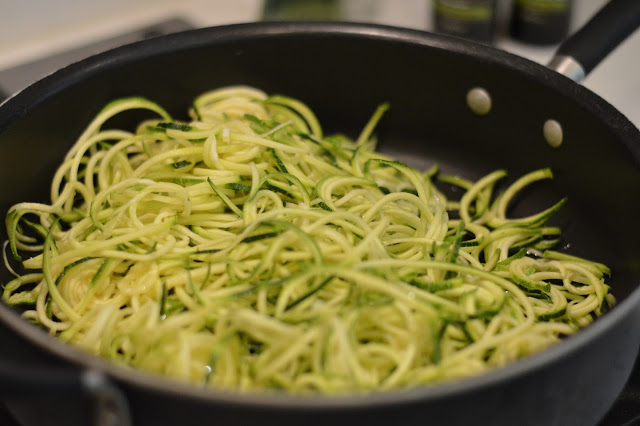 print recipe
Zoodle Mac & Cheese
A healthy spin on a traditional comfort food.
Ingredients
2-3 zucchini
2 tablespoons flour
2 tablespoons unsalted butter
3/4 – 1 cup shredded white cheddar cheese
3/4 cup low fat milk
to taste Salt and pepper,
2 tablespoons olive oil
Instructions
Using a vegetable spiralizer, center the zucchini onto the circular coring blade and bring the pronged pusher up to meet the end of the zucchini (I used the "B" blade). Turn the handle and push the zucchini through to create the zoodles. In a large skillet, heat the olive oil over medium heat and sauté the zoodles for 2-3 minutes. In a medium saucepan, melt the butter over medium heat. Add the flour and whisk to combine; season with salt and pepper, if desired. Slowly add the milk, whisking to combine; cook until the mixture begins to bubble. Remove the saucepan from the heat and stir in the cheese. Once completely combined, transfer the cheese sauce to the skillet with the zoodles and stir to incorporate. Serve and enjoy!