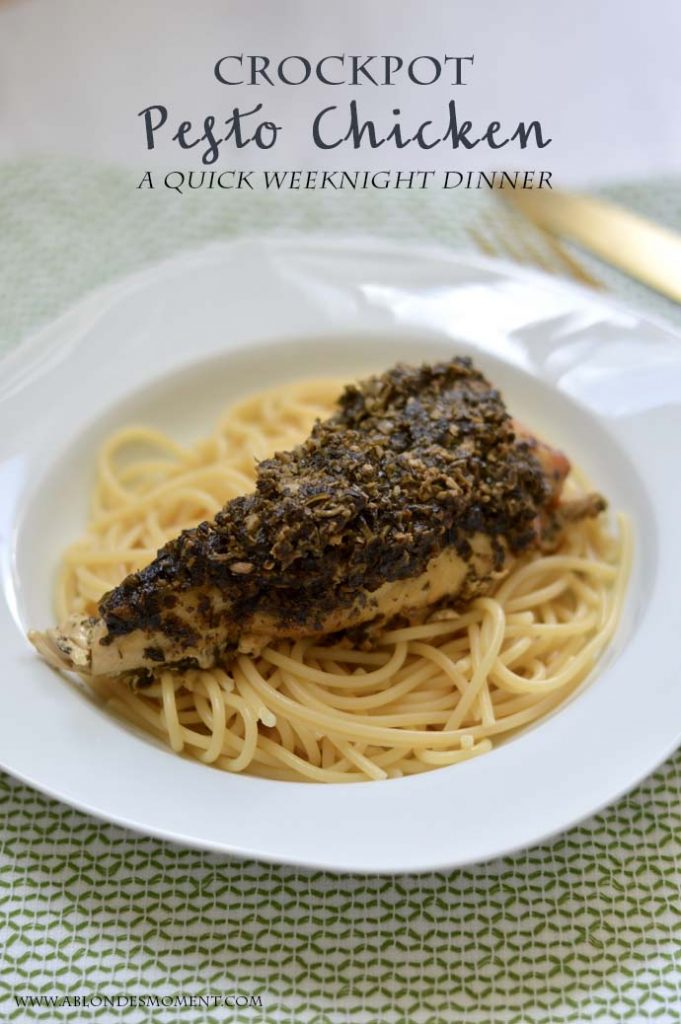 Happy Tuesday! Gearing up for a crazy week at my 9-5 job so I thought this quick, weeknight dinner would be a good recipe to share this week. I'm always trying to come up with quick and healthy dinners for the work week and as I have mentioned before, the crockpot is my best friend when it comes to this. I made this a few weeks ago for dinner and we just loved it: only four ingredients for a complete meal, quick and easy and the chicken came out super tender. I'm not the biggest fan of chicken, but it's tolerable for me in the crockpot. This chicken was delicious and I ate every bite! Totally unusual for me, so this weeknight dinner is highly approved!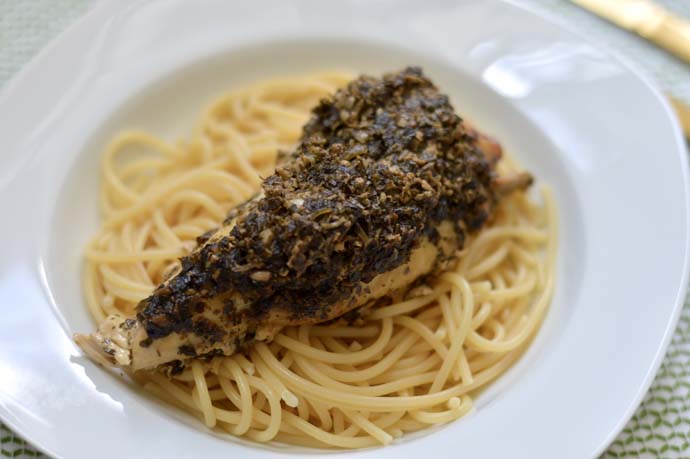 With only three ingredients to add to the crockpot, dinner can be done in as quick as four hours when cooked on high. I served the chicken with a side of pasta and added a little of the leftover pesto "sauce" from the crockpot to top off the dish. You could easily serve the chicken over rice, vegetables or even on it's own. Since I was just making this for dinner for my husband and I, I only used the one 8 ounce jar of pesto and 2 chicken breasts. But, if you are cooking for a larger crowd, you can easily double or even triple the recipe. Scroll down for the recipe to this yummy weeknight dinner!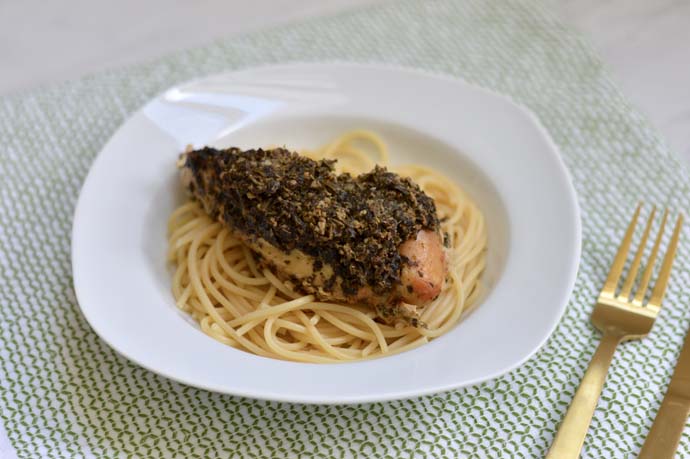 2 boneless, skinless chicken breasts

1 – 8 ounce jar pesto

1 tablespoon chicken stock

1 package pasta or rice of choice
Spray the crockpot insert with cooking spray. Add the chicken breasts and pour the jar of pesto over the chicken. Add the chicken broth to the jar of pesto and shake around, just to make sure all the pesto is out of the jar, and add to the crockpot. Cook on high for 4 hours and serve with pasta or rice of your choice.
…. 
Thanks for stopping by, friends! I hope you have a fabulous Tuesday!