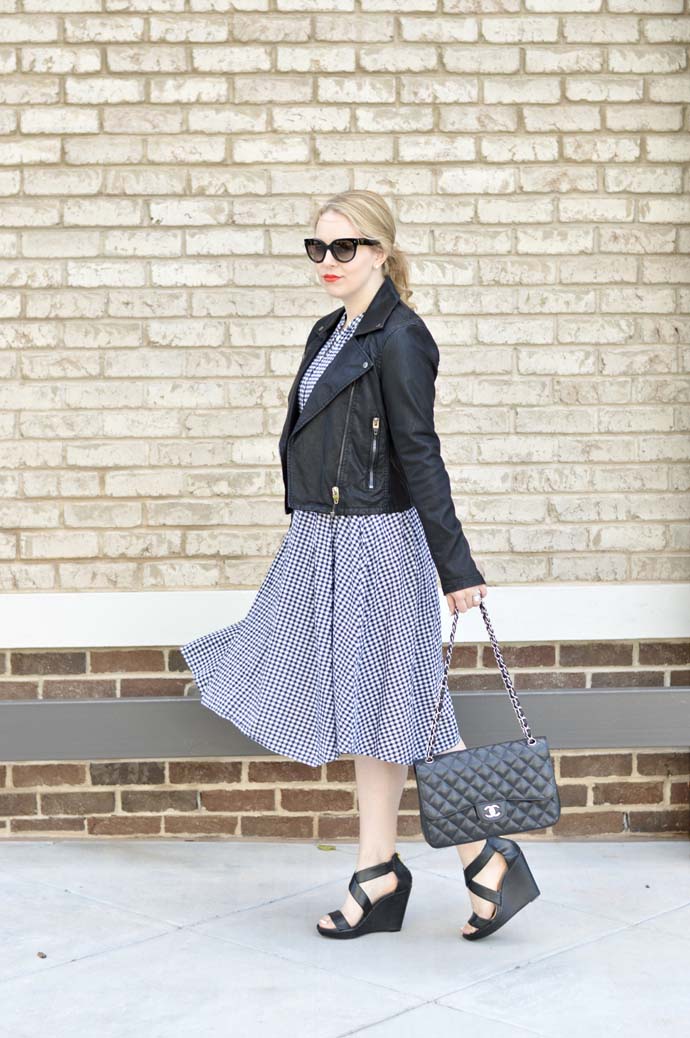 Since seeing the faux leather jacket during the Nordstrom Anniversary Sale, I've been dying to wear mine. My leather jacket was a purchase from a previous Anniversary Sale and it's one of my favorite layers in the fall and winter. Last Saturday, there was a serious chill (and wind) in the air and an extra layer became a necessity. I paired this gingham dress and leather jacket together for an easy summer to fall transitional look that happened to be a little preppy and a little edgy.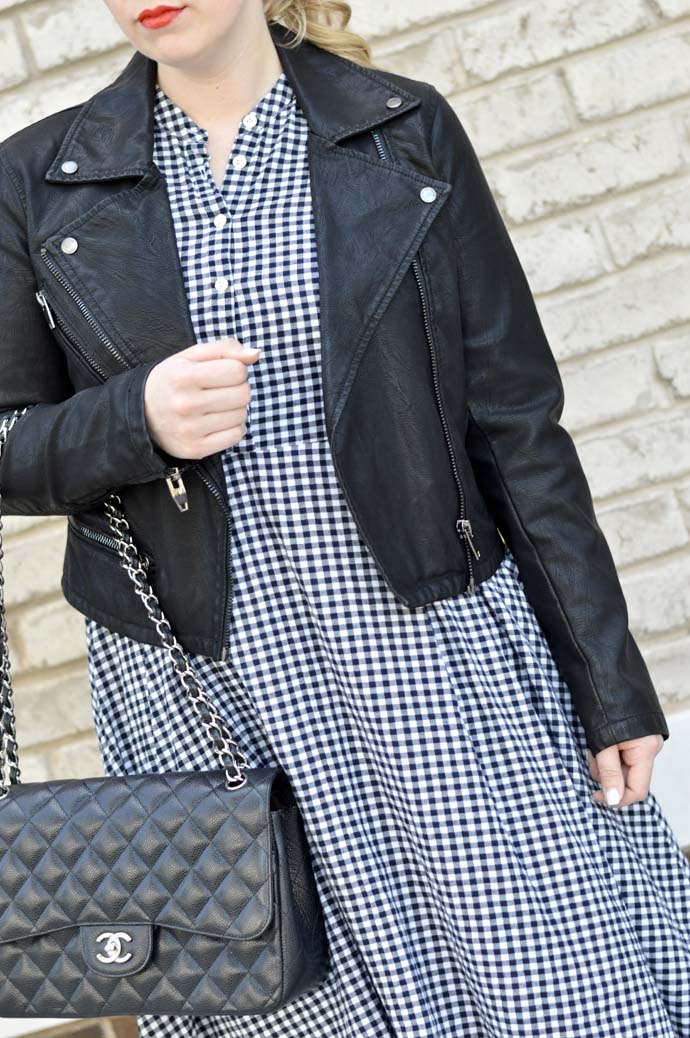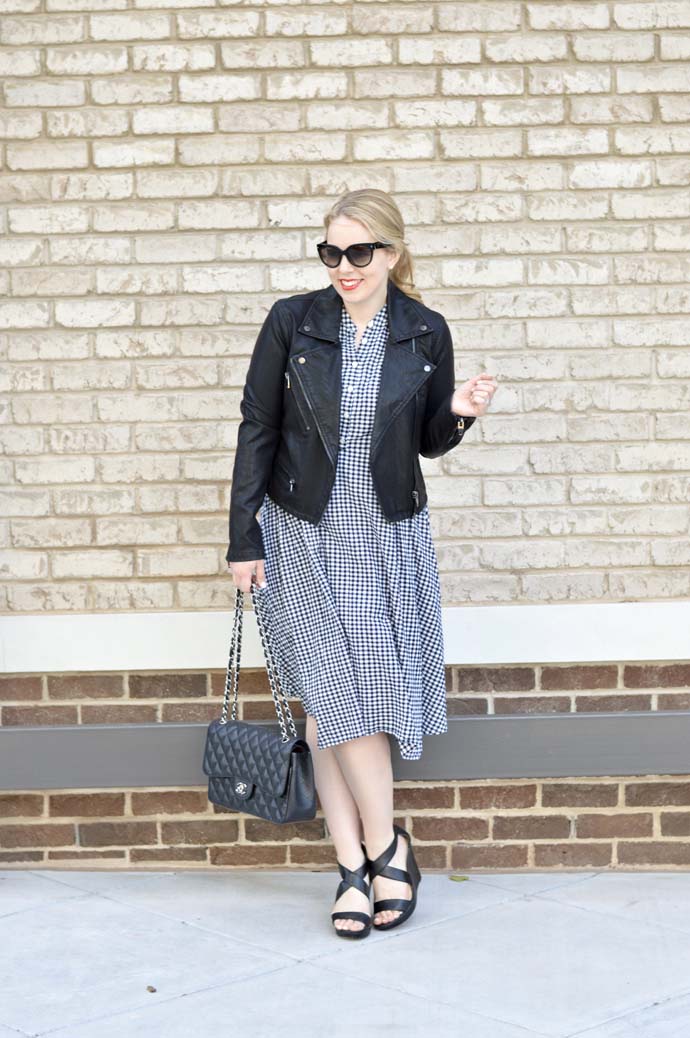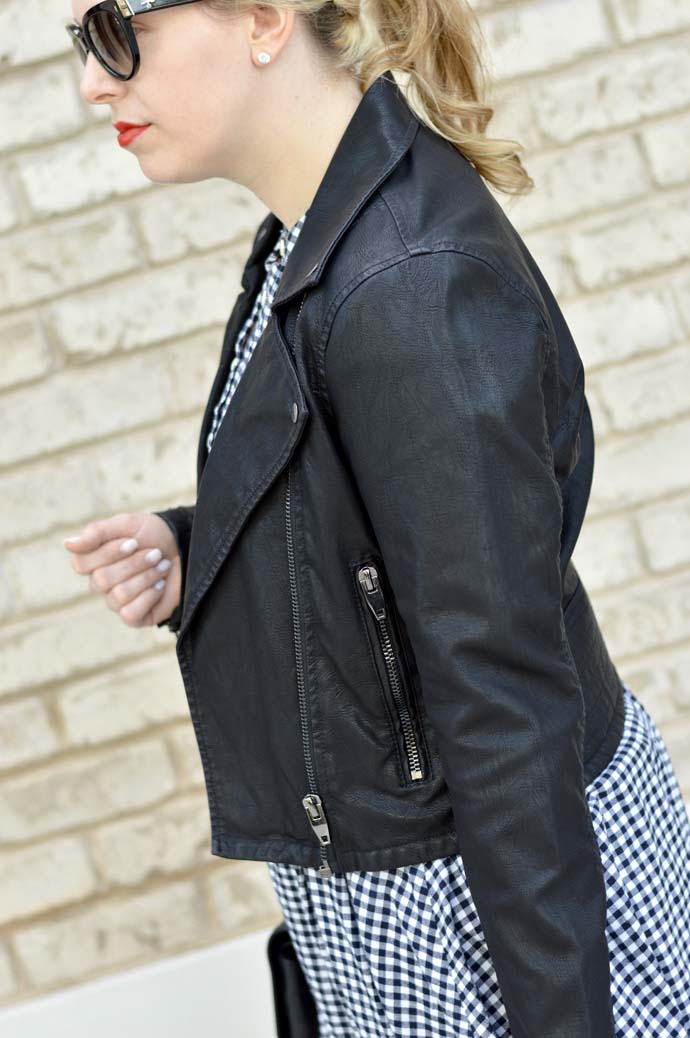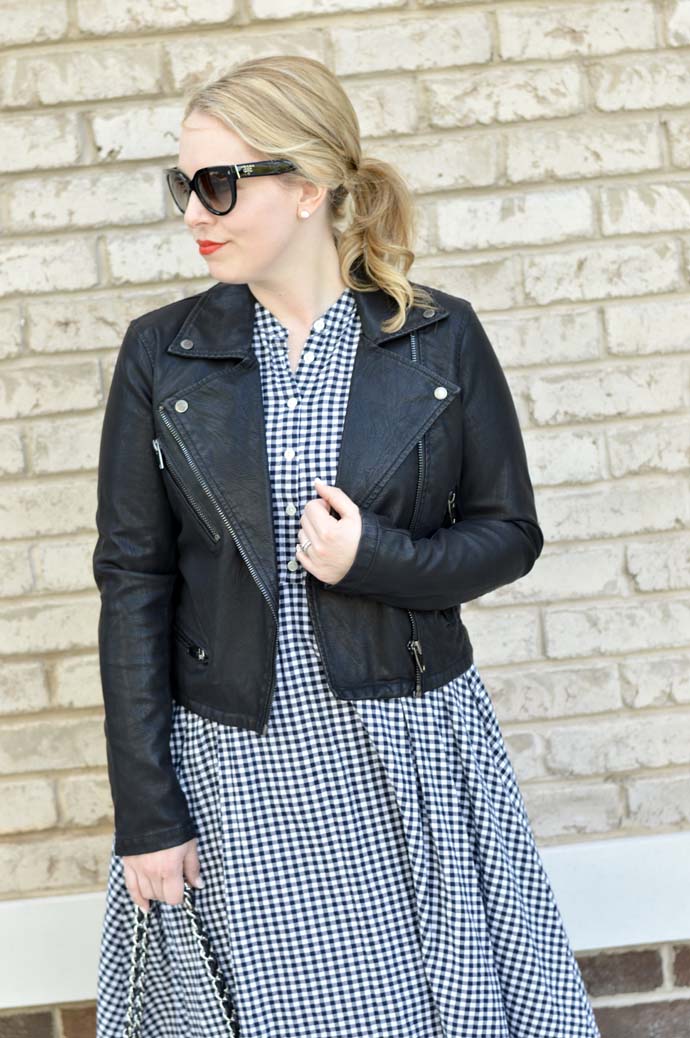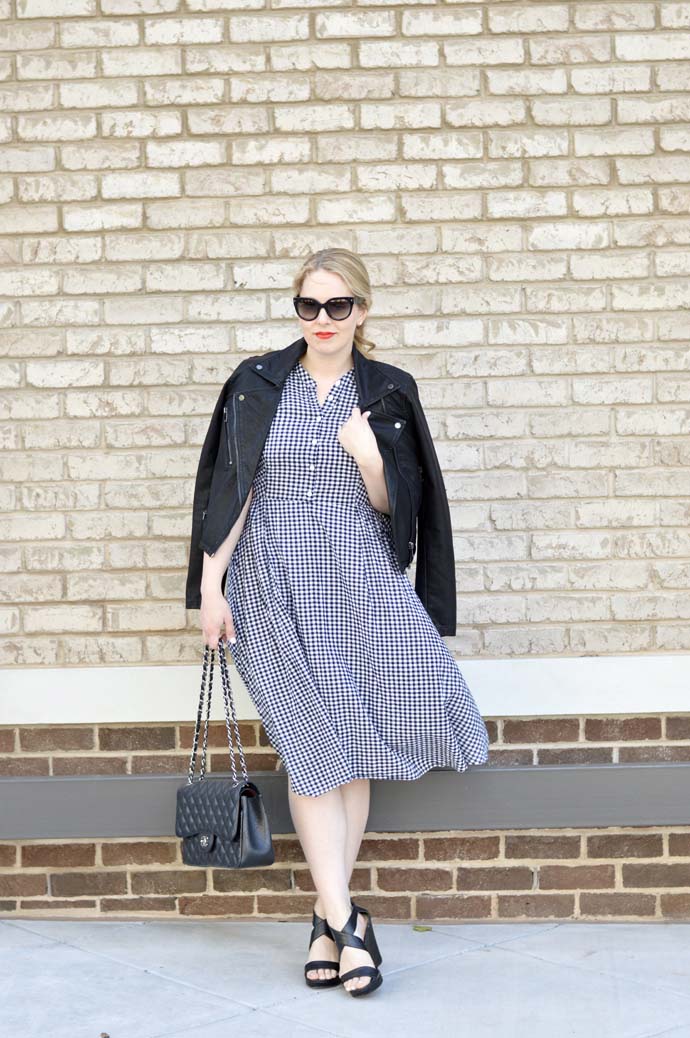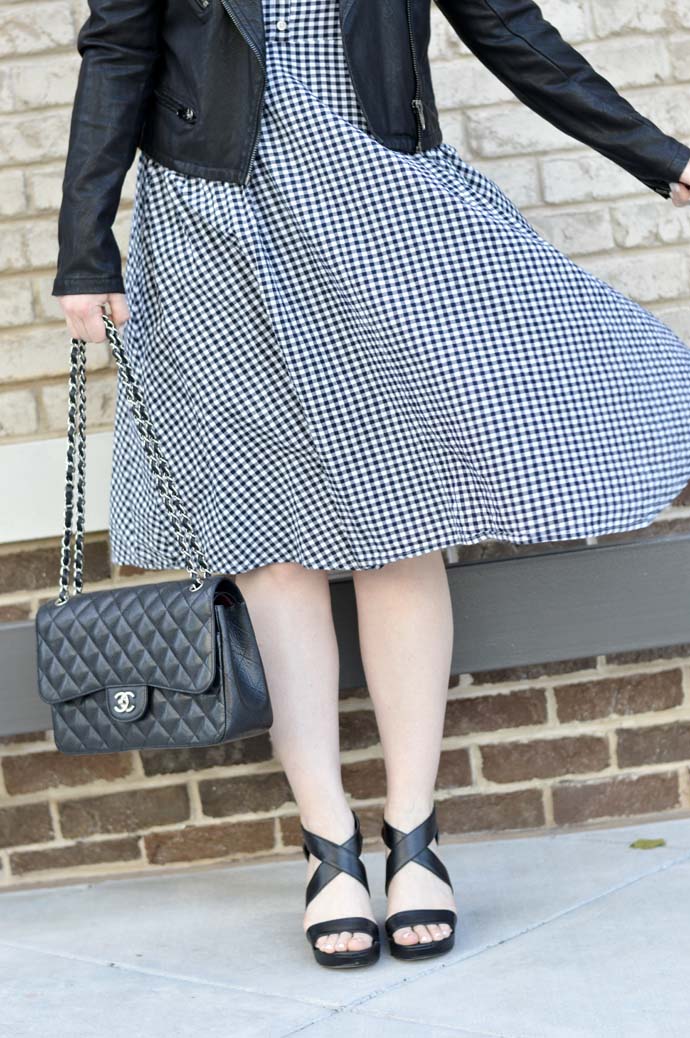 Gingham Dress: J.Crew, from last summer (similar style) | Faux Leather Jacket: BLANKNYC | Sandals: old (similar style) | Handbag: Chanel (similar style under $300) | Sunglasses: Prada | Lipstick: #09
Must-Have Fall Layer: Faux Leather Jacket
Of all the layers out there, I think the most versatile of them all is a faux leather jacket. Don't get me wrong: sweaters and other jackets are some of my favorites, but when it comes to versatility, a faux leather jacket wins in my book. Dress it up with a dress or down with athleisure, this is one layer that can be worn with just about everything in your closet. One of my favorite ways to style the jacket is with it's "opposite," so to speak. A preppy gingham dress and an edgy leather jacket do not traditionally go together, but I think the combination works perfectly. Especially when you are searching for a summer to fall transitional look. This dress styled alone screams summer (see how I styled it for summer here), but with the addition of the faux leather jacket, black accessories and a red lip, you can instantly take this look into September.
And although the Nordstrom Anniversary Sale is over and so many things are still out of stock, this jacket is available! And the post-sale price is still under $100! The jacket runs true to size (I'm wearing a medium). How do you style your faux leather jacket for a transitional look?
Weekend Plans
I hope you all have a great weekend! Not too much planned for us except some errands and chores. A quick side story for you: we have been trying to grow grass in our front yard the entire summer. The past few months have been either brutally hot or drowning in rain. Needless to say, not ideal conditions for growing grass. I was planting grass seed last week and noticed a hole in the mulch. I really didn't think much of it. It was probably just an animal. Well, Monday night we were taking Ella out and when I opened our front door there was a SNAKE.  I should be prepared for all sorts of creatures living in Virginia, but this Ohio-born girl freaked out. We aren't use to those type of animals! Come to find out, there is a warning for residents in our town of the growing snake population. And they happen to be venomous. So the grass is going to have to wait until fall. Snakes are where I draw the line.
See you back here on Monday, friends!
….
Shop the Post