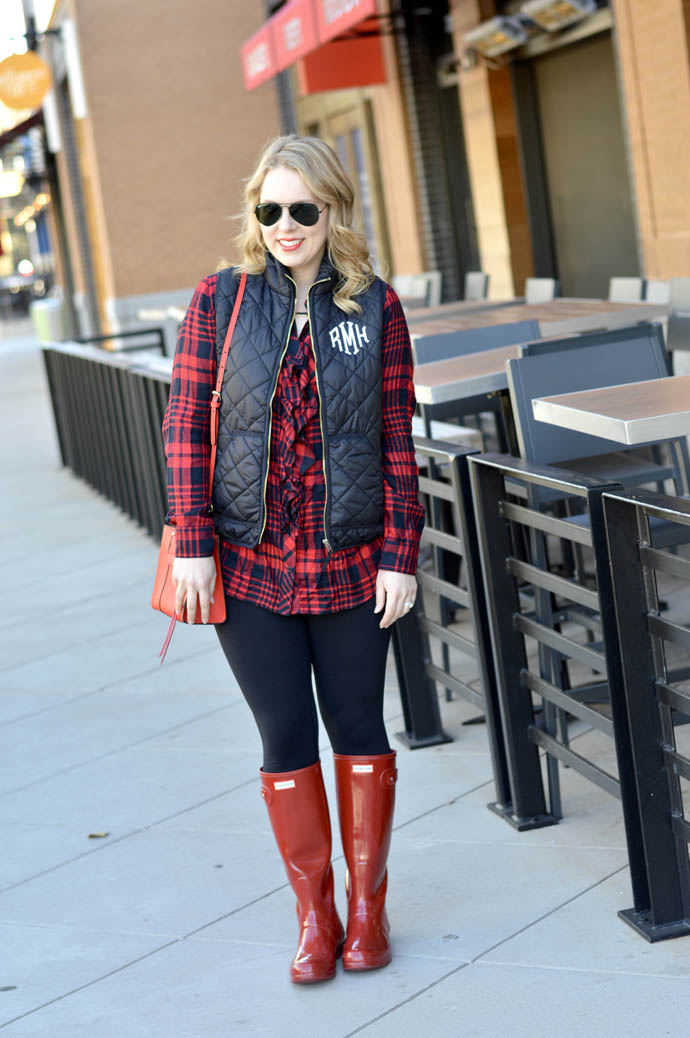 Hello Fall! The temperatures dropped over the weekend and I have to say, it was chilly! No complaints here though. I have been waiting for fall for months! I thought it would be a few weeks until I could share this monogrammed puffer vest with you. But, with the chilly temperatures over the weekend, it was the perfect excuse to layer up with the cutest puffer vest.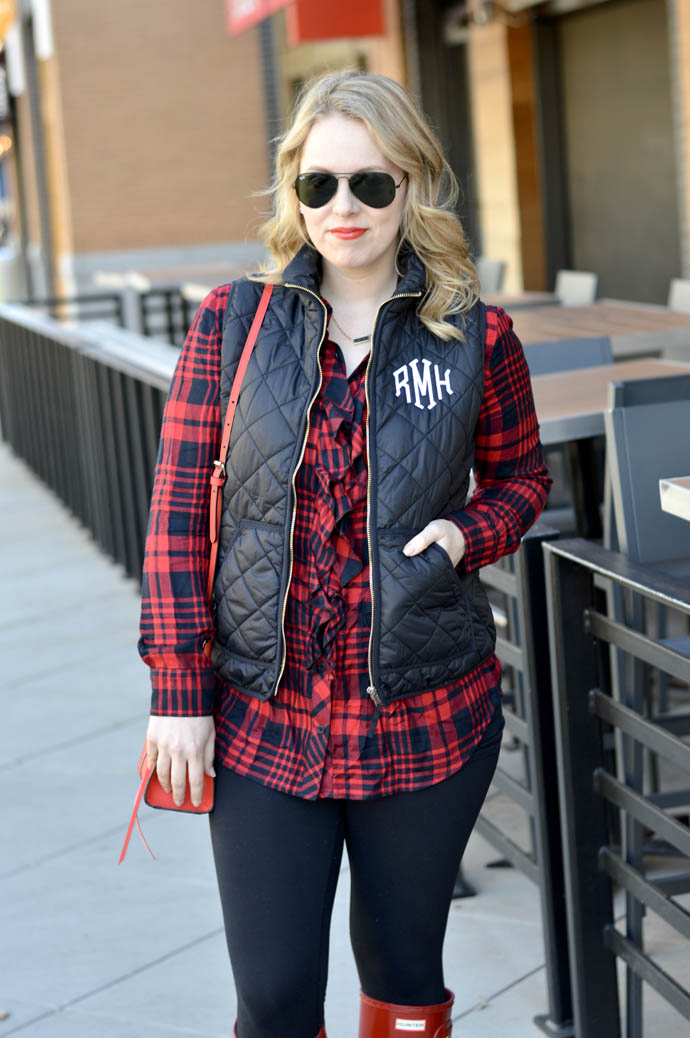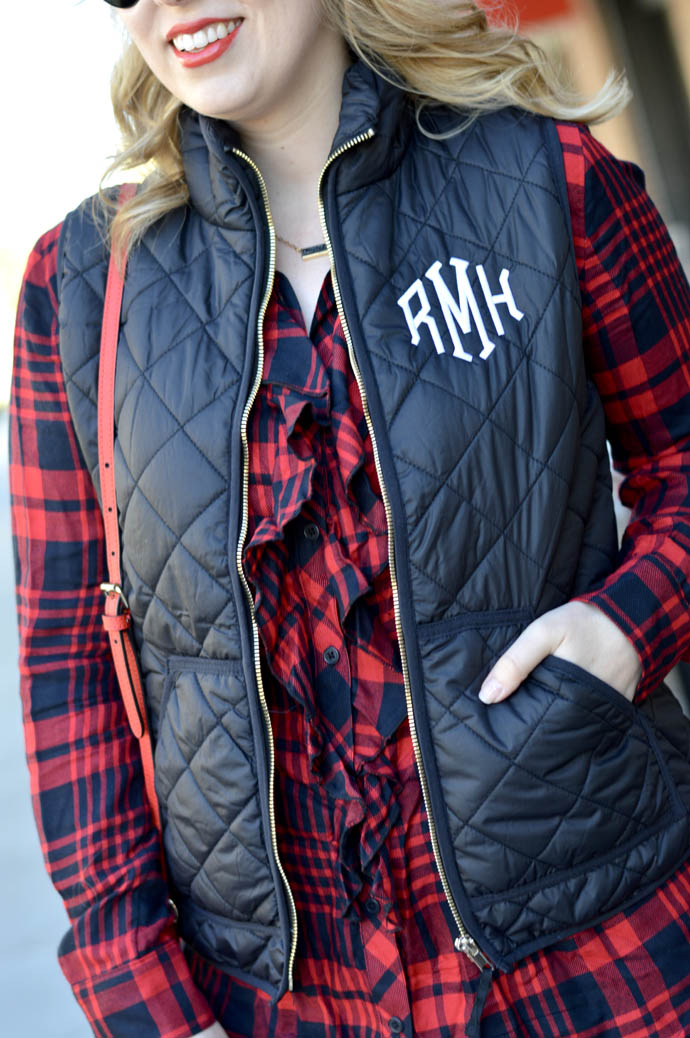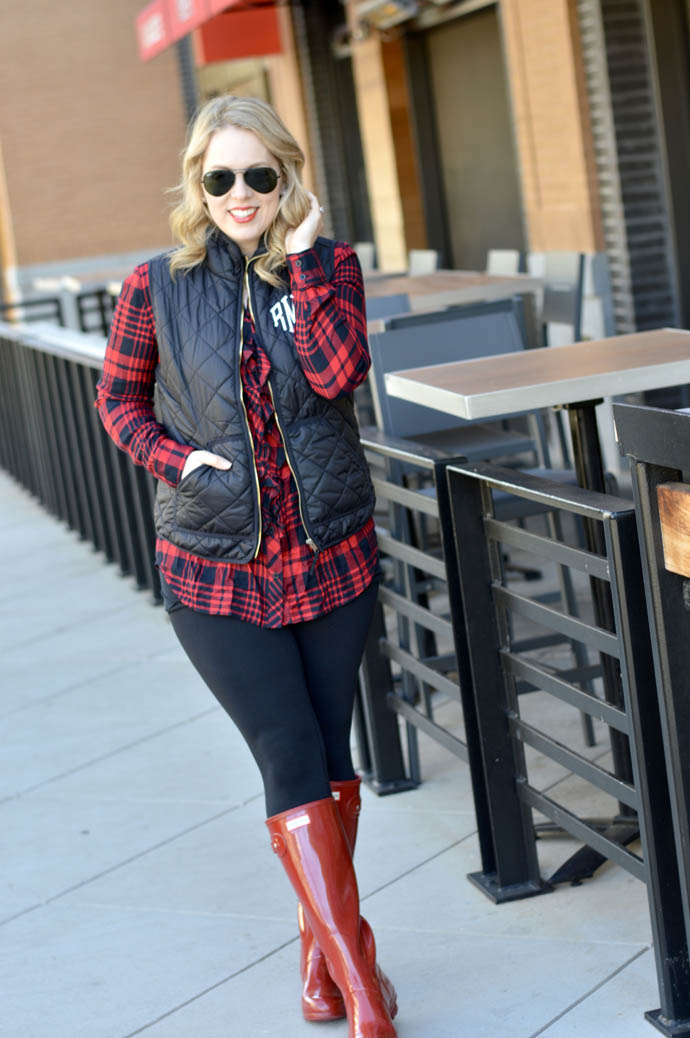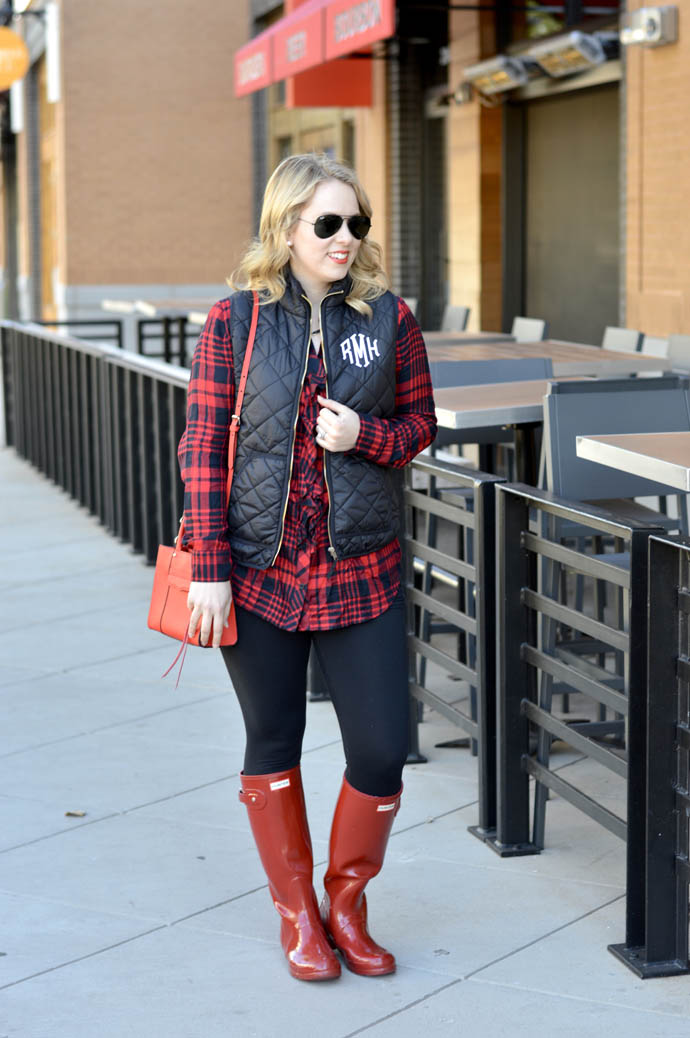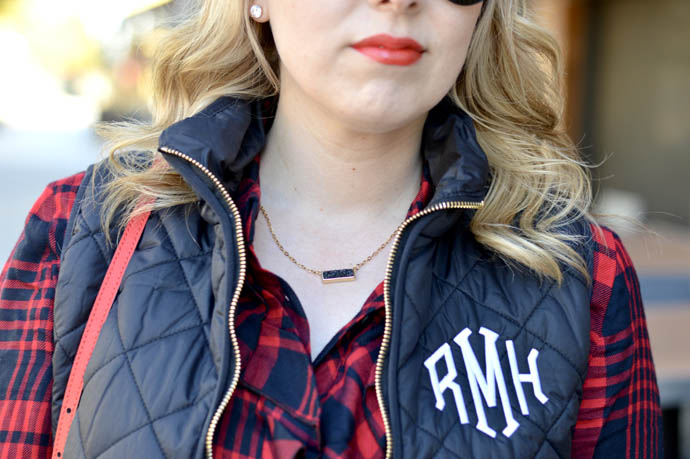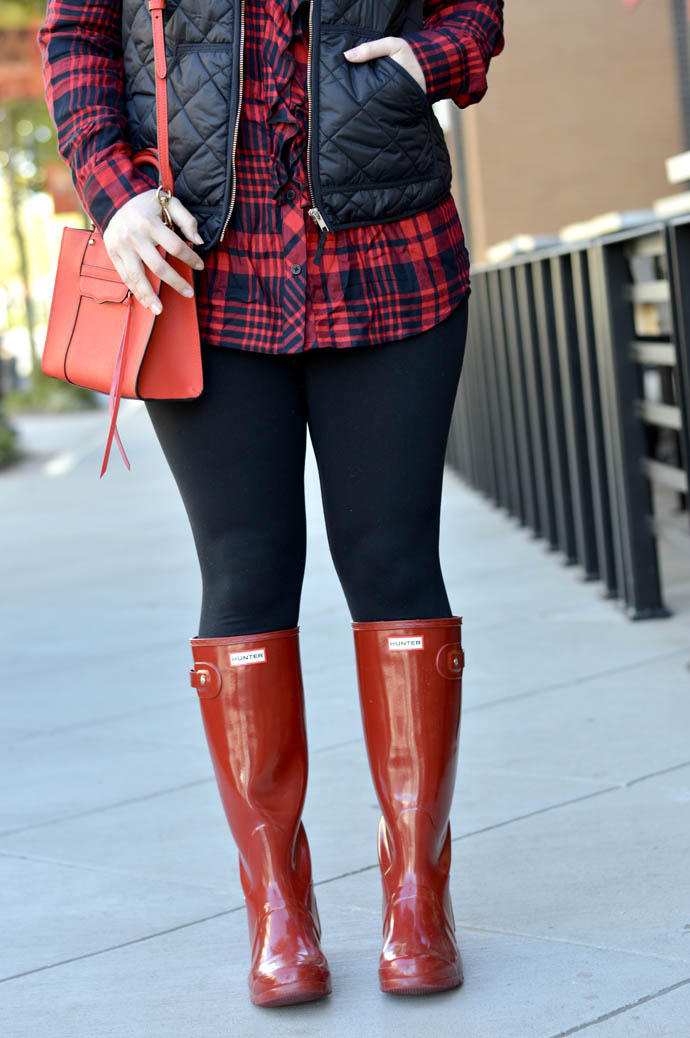 Monogrammed Puffer Vest: Marleylilly c/o | Buffalo Check Shirt: cabi, old (similar style) | Leggings: Zella | Boots: Hunter | Bag: Rebecca Minkoff, sold out (similar style) | Necklace: Starfish Project c/o | Sunglasses: Ray-Ban | Lipstick: #09
Monogrammed Puff Vest
I have a good amount of monogrammed clothing and accessories in my closet. I have been wearing monogrammed pieces for years but one item that was visibly missing from my collection was a monogrammed vest. A puffer vest is one of my favorite fall layers. They are the perfect layer with shirts, tops and even sweaters. I love that this black puffer vest will go with so much in my closet as we head into the cooler months. Also available in ivory, navy and red, each of these colors will allow the monogram to stand out.
Buffalo Check and Hunter Boots
Black and red has always been a natural combination for me. Maybe it's because red and black were my high school's colors? Regardless, the red and black offers a great contrast that is perfect for fall. And although there was no rain in the forecast for the weekend, I couldn't help but pair this buffalo check shirt with my Hunter boots.
I hope you all had a great weekend! We had a pretty quiet weekend. As I mentioned in Thursday's post, Ella had an appointment at the vet for a vaccination but she ended up getting sick Thursday night into Friday morning. We had to postpone the shot until tomorrow, but thankfully she is feeling much better. A restful weekend was just what she needed! Thanks for reading, friends! See you back here tomorrow for an all new fall recipe!
….
Shop the Post