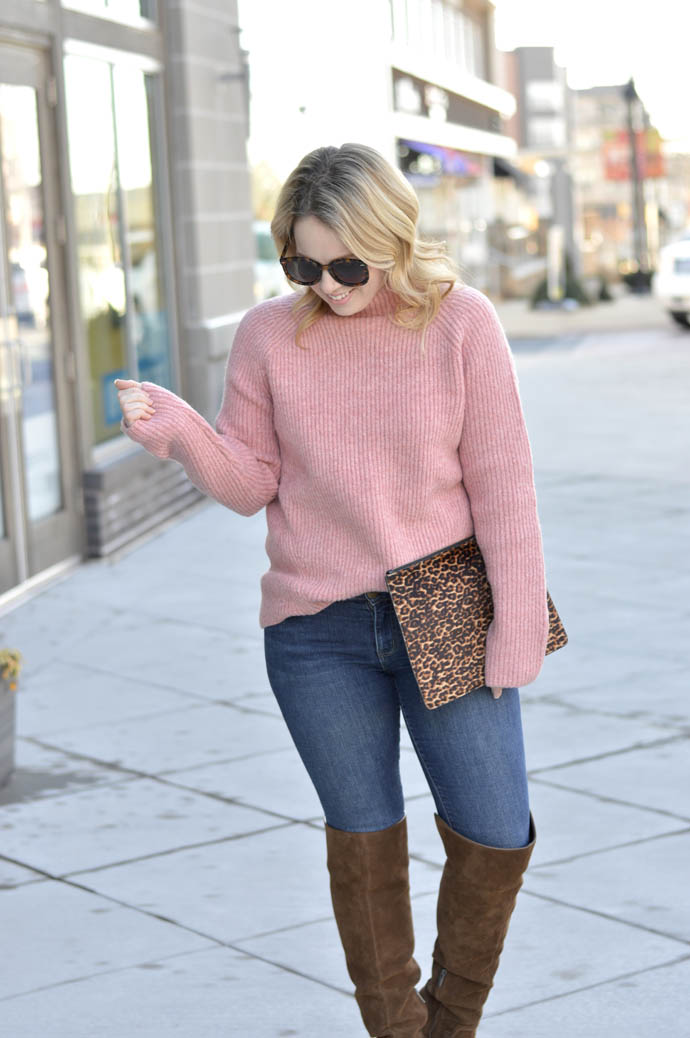 I have always been a fan of turtlenecks. Whether they are sweaters or shirts, my closet is filled with them. I know that some people are not fans, and in some cases, I can see why. Depending on the turtleneck, it can feel constraining. Enter the mockneck. While it does not feel nearly as constraining as a turtleneck and gives you a similar affect with a higher neckline.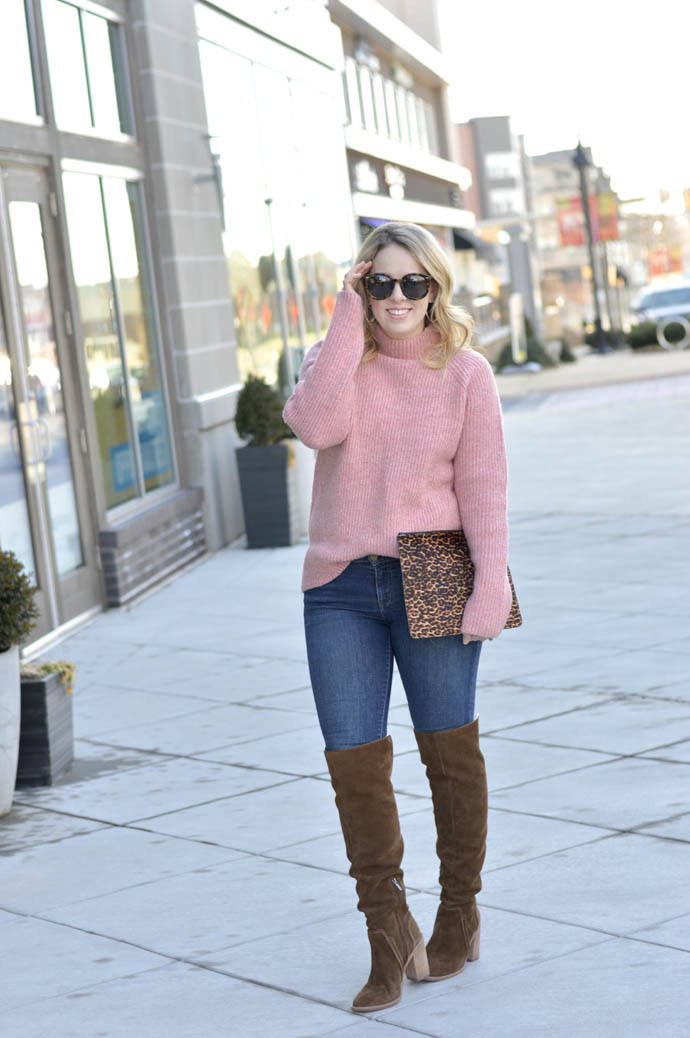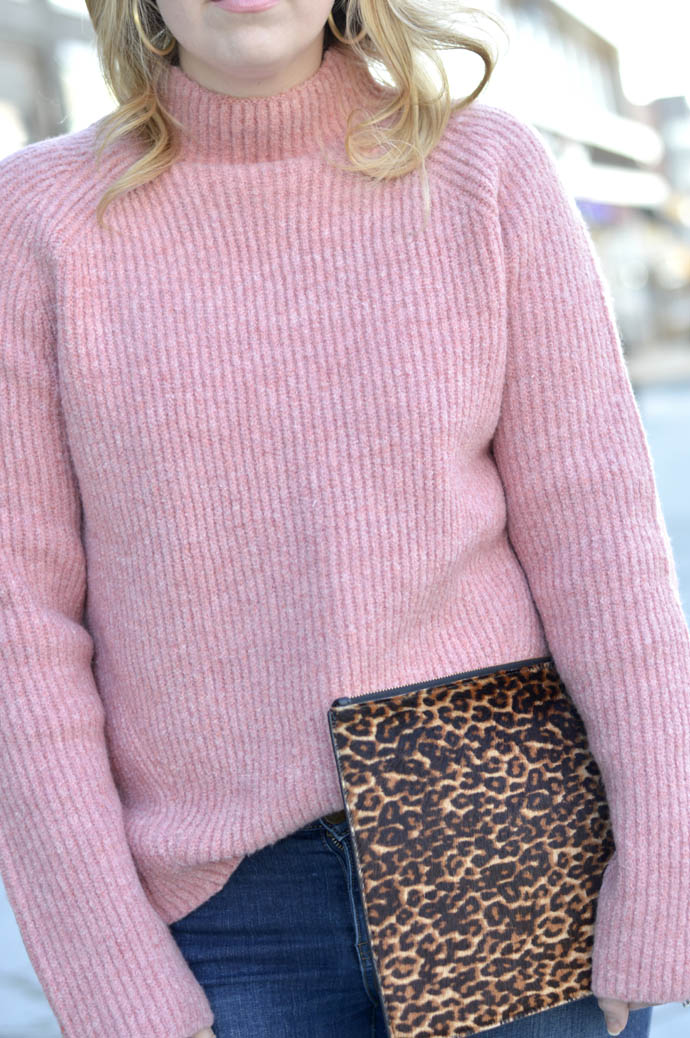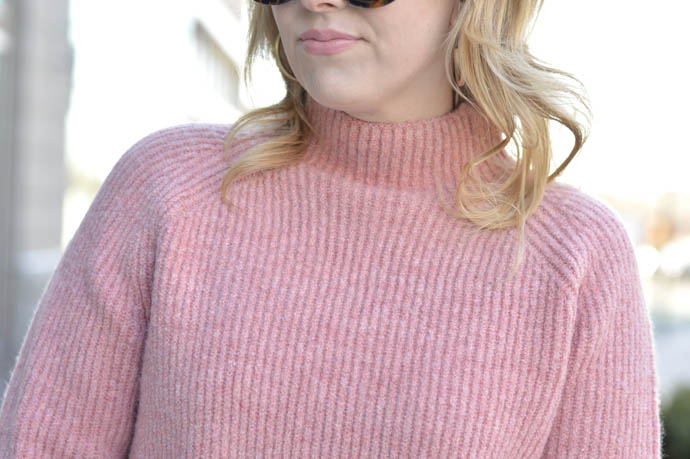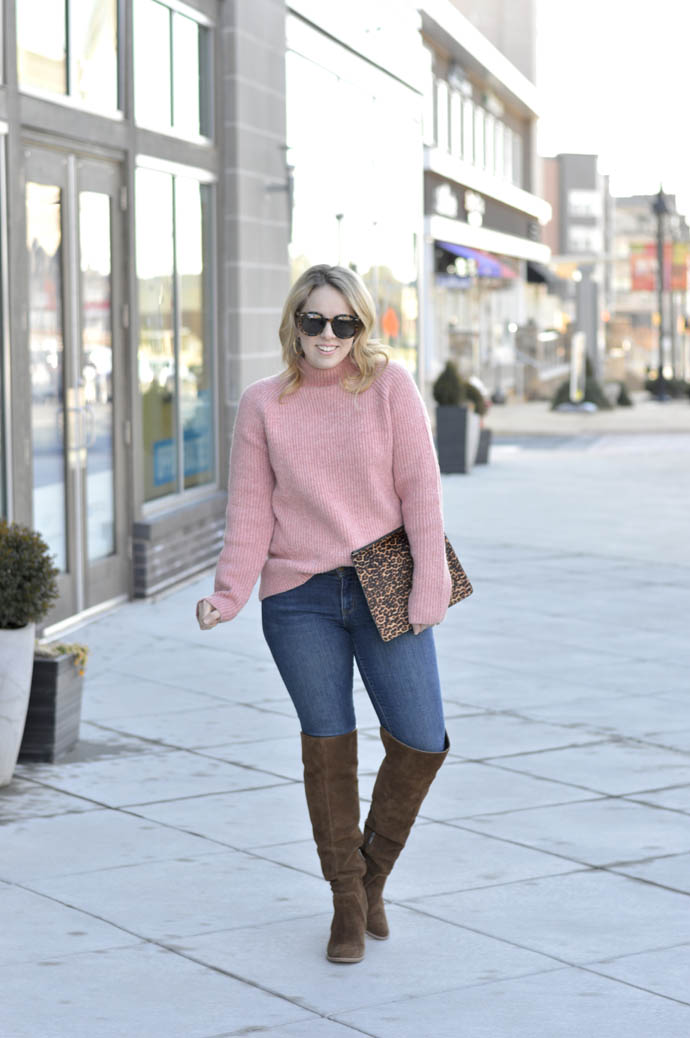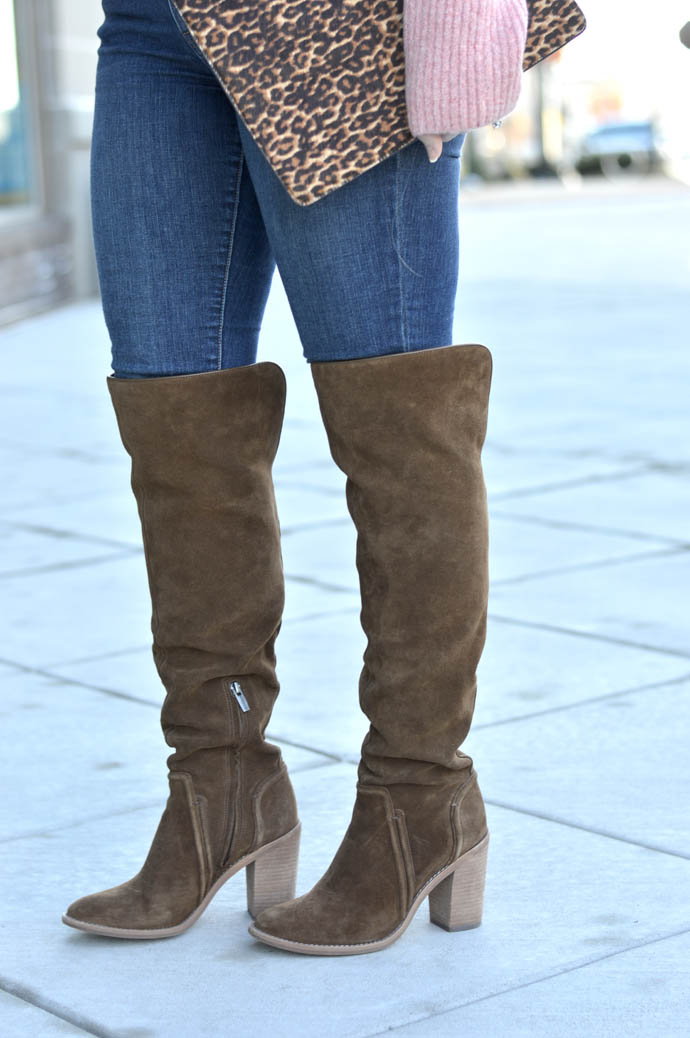 Mockneck Sweater: Madewell (on sale for under $60!) | Jeans: Current/Elliott | OTK Boots: Vince Camuto, old (similar style) | Clutch: Mark and Graham, old (similar style) | Earrings: Sheila Fajl | Sunglasses: Karen Walker | Lipstick: #47, Creme Cup & Turkish Delight
This post contains affiliate links, meaning I may receive commission if you click/purchase something I have recommended.
Pink Mockneck Sweater
As I mentioned, I love turtleneck and mockneck sweaters, especially during the colder months. I also think mockneck sweaters are a great way to mix up your sweaters during fall and winter. Although it isn't a statement sweater by any means, the higher neckline makes it different enough from other crewneck sweaters. Mockneck sweaters have been everywhere since fall and I can't complain. Here are a few more mockneck sweaters I have been loving:
Shop Mockneck Sweaters

Besides the silhouette of this sweater, there are so many things to love, including the color. Pink is always my favorite color, not matter what shade, but this shade of pink isn't something I usually gravitate towards. With lighter shades, I am always concerned that the color will wash me out, but that is not the case with this sweater.
It's all in the Details
Other details to love about this sweater? The super soft fabric and ribbed details. And as for styling this pink mockneck sweater, I love it paired with brown suede boots and a leopard clutch. Although it could be styled with several colors, I really like how the pink and brown shades blend.
I hope you all had a great weekend! I am not one to get too obsessed with television, but we started watching "The Americans" (I know, I am a little behind) and we love it! We finished the first season and our goal is to finish the rest of the seasons before the fifth season starts the end of March. I'm a history buff and have always been interested in the Cold War era so this is right up my alley. And it takes place in the D.C. area so it's fun to see local spots. Have you ever seen "The Americans"? Thanks so much for reading, friends, and see you back here tomorrow!
….
Shop the Post