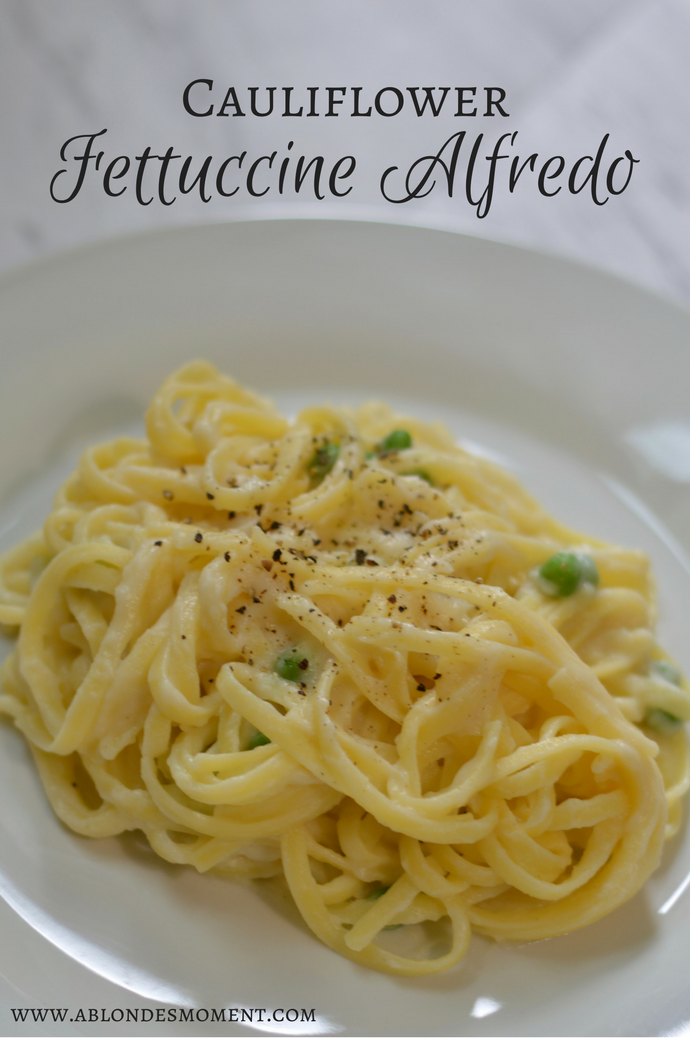 Healthy and quick weeknight dinners are always on my mind, but especially at the start of fall. As I mentioned with last week's Sheet Pan Chicken Fajitas, I think it's because I'm preparing for dinner without a grill in the colder months which forces me to come up with quick dinners indoors. This Cauliflower Fettuccine Alfredo is a spin on the traditional Fettuccine Alfredo but with a fraction of the calories. A relatively guilt-free dinner, you will find yourself reaching for seconds without feeling bad about it!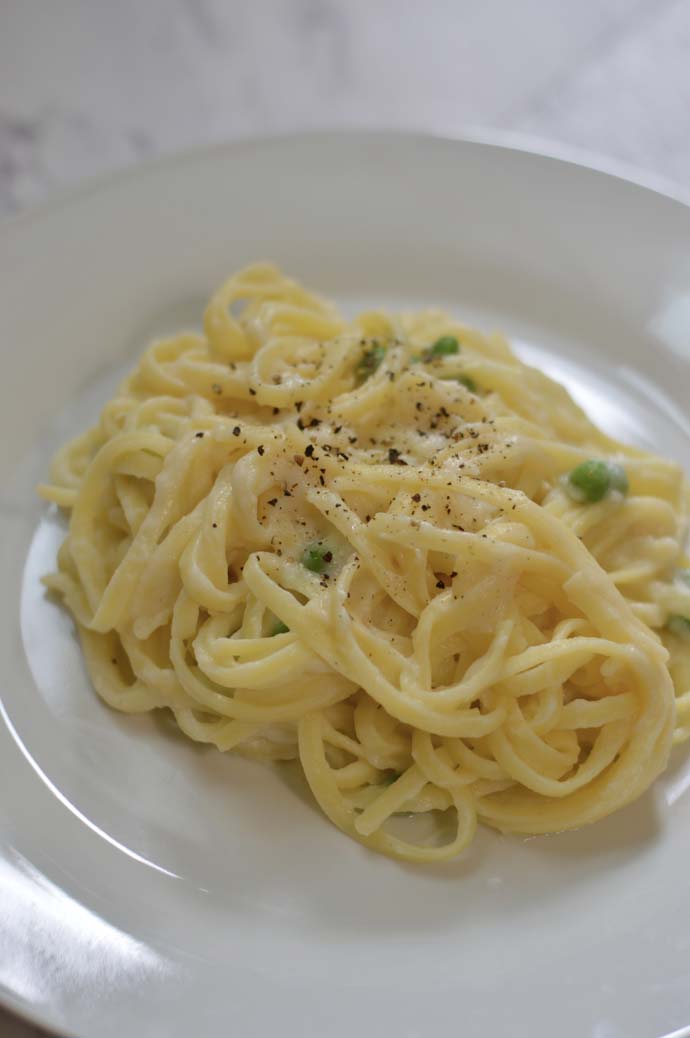 For the Love of Cauliflower
If you have been following along for awhile now, you are probably aware of my obsession with cauliflower. From Cauliflower Mac and Cheese to Cauliflower Potato Salad, I am always looking for a good excuse to incorporate it into a dish. The other week, my husband suggested Alfredo sauce to have for dinner. I can honestly say, I can probably count the times I have had traditional Alfredo sauce on one had. It's not that I don't enjoy it, it's just not the healthiest pasta sauce to enjoy. But then I thought I would substitute the higher calorie sauce and make my own with one of my favorite vegetables, cauliflower.
Using Cauliflower as a Sauce
The mixture of cauliflower, garlic and Parmesan cheese comes together to make a sauce that is pretty similar to the flavor and texture of Alfredo sauce. It would be difficult to create an exact match with just cauliflower. But, I do think it's a close match and the perfect healthy replacement.
Check out this easy and healthy recipe below. It's great for a weeknight dinner and a healthy alternative to the traditional Alfredo sauce.
Thanks for stopping by, friends! Have a great Tuesday!
| | |
| --- | --- |
| | |
Place the chicken stock in a medium-sized sauce pan over medium heat. Bring to a boil and add the cauliflower florets. Cook until the cauliflower is just tender. Meanwhile, cook the pasta according to package instructions. Reserve about 1/2 cup of the pasta water when the pasta is done cooking. Transfer the cooked cauliflower to the blender. Add the garlic, salt and pepper and blend until smooth, adding the reserved pasta water to help with the consistency if necessary. Transfer the cauliflower sauce back to the the sauce pan, off the heat, and stir in the Parmesan cheese and peas. Add the cooked pasta to the sauce, tossing to cover the pasta completely. Top with fresh ground pepper, serve and enjoy!