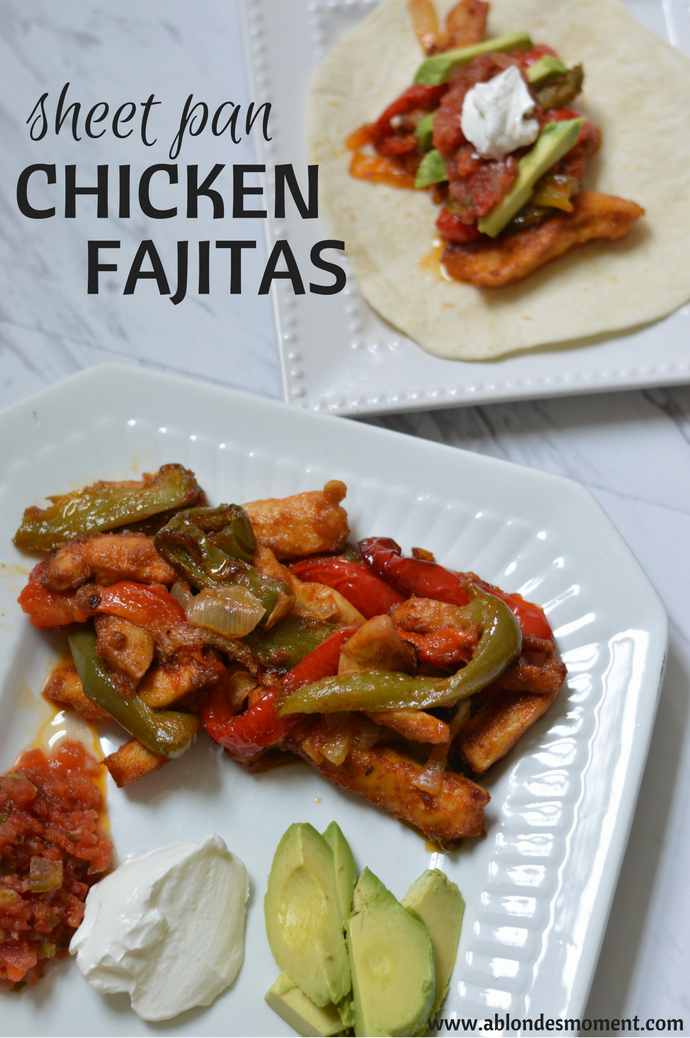 Post-Labor Day and the unofficial welcoming of fall has arrived. Fall is my favorite season for many reasons but two of the top can be broken down into two categories: food and fashion. Imagine that? As much as I love grilling during the summer, I am looking forward to dinners in the crockpot and oven. When it comes to baking dinner in the oven, I always try to come up with recipes that have quick bake times or are at least easy to put together. If they are quick to put together and have a longer bake time, at least you can accomplish tasks while dinner bakes. I have shared our love for Mexican food with you before but these sheet pan chicken fajitas take quick weeknight dinners to a whole new level.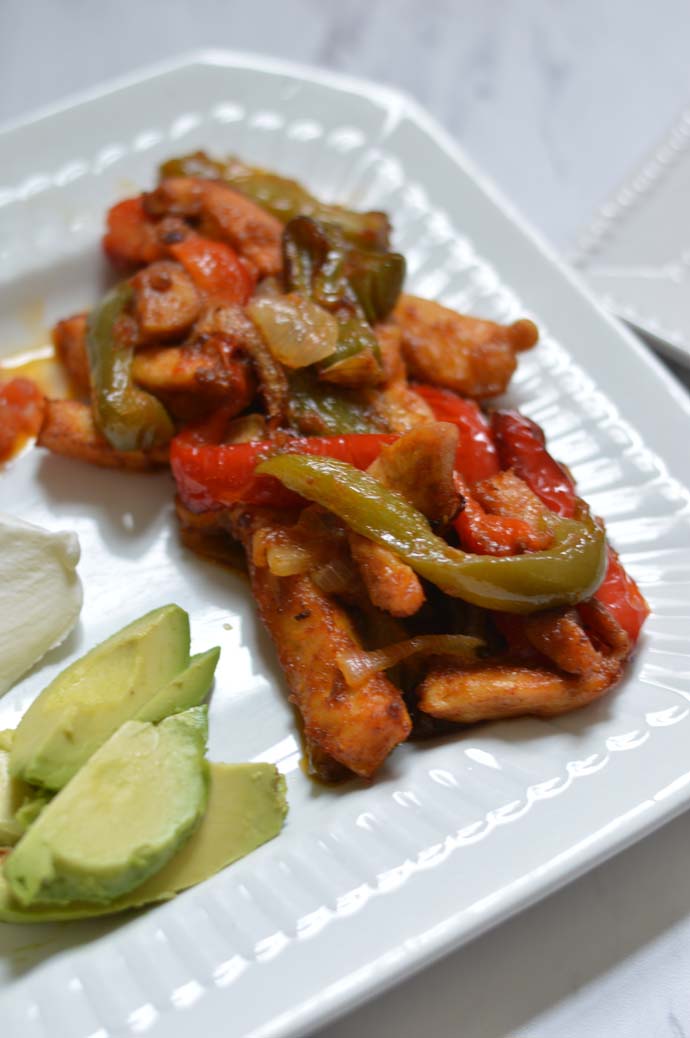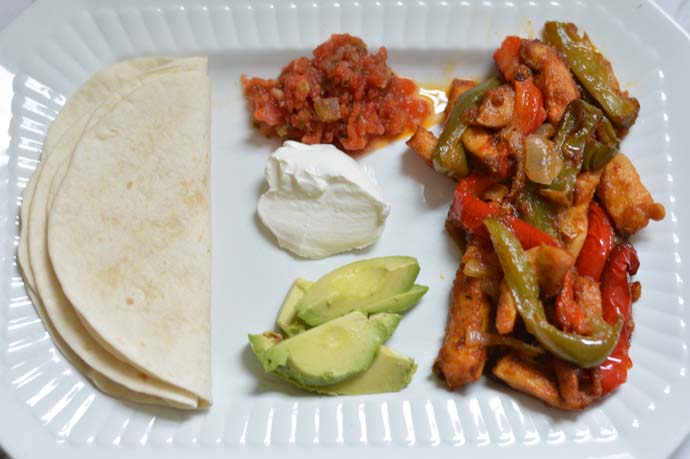 Quick & Easy Weeknight Meal
It doesn't get much easier than throwing all your ingredients into a bowl, tossing it with olive oil and seasoning and transferring it to a baking sheet. And this is exactly how these sheet pan chicken fajitas come together! To make the most of your time while the chicken and peppers are cooking, prepare the fajita toppings. I stayed pretty traditional with the sour cream, avocados and salsa toppings, but you can easily customize them to your liking. Not only are the flavors delicious, but I love the easy clean up. As for dishes, you have a cutting board, bowl to toss the veggies in and the sheet pan! How simple is that?
Weeknight Mexican Food
As I mentioned, Mexican food is one of our very favorites. I make some kind of Mexican dish at least one night per week for dinner. A lot of the Mexican recipes I make involve casseroles. Casseroles are great but are often time consuming to put together with longer bake times. These chicken fajitas cook for only 30 minutes and could also be used to fill burritos or tacos, too. Since I was going for a quicker recipe, I used the taco seasoning you find in the grocery store. I always opt for the lower sodium version. If you are feeling adventurous and want to experiment with your own seasoning, any combination of chili powder, cumin, paprika and cayenne pepper would work. Check out the recipe below! It's a quick and versatile chicken and peppers recipe that can be used in several different weeknight recipes.
Thanks for reading and have a great Tuesday! See you back here tomorrow for an all new Wednesday Wishes featuring one color I'm loving for fall.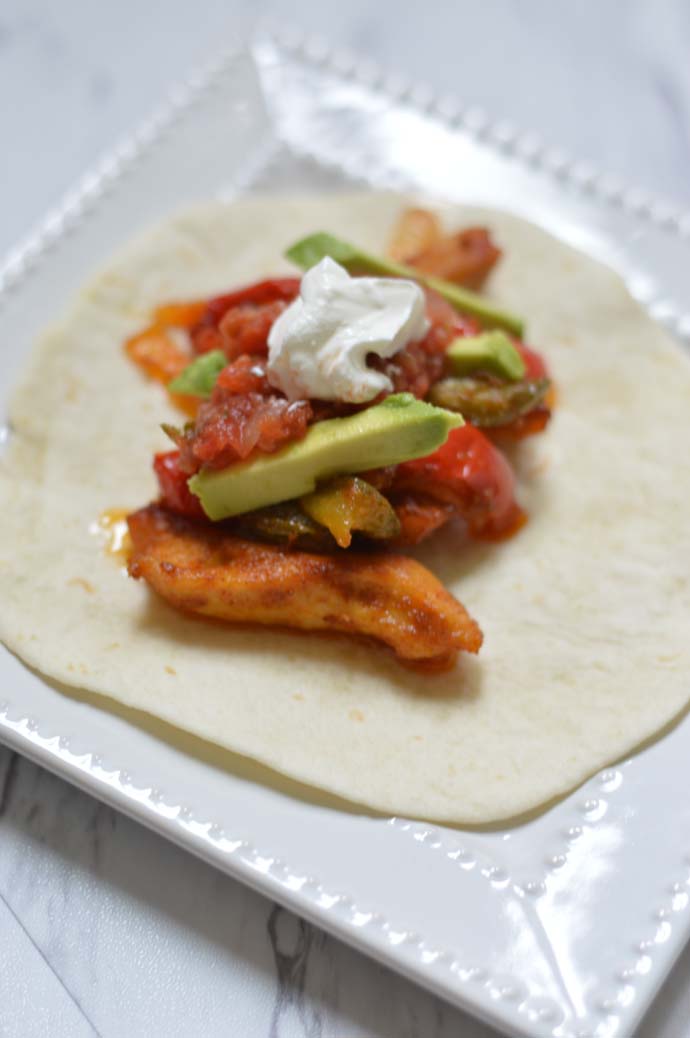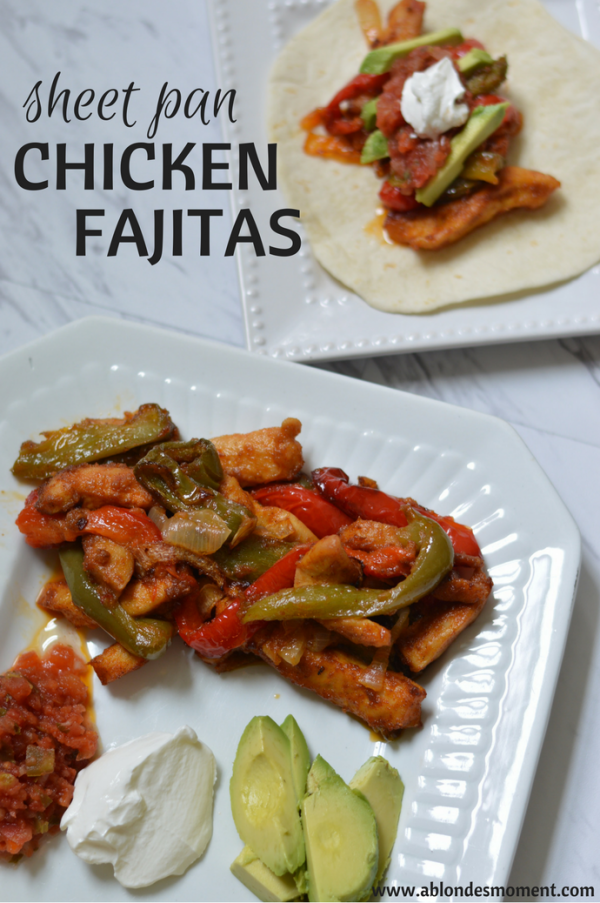 Preheat the oven to 425 degrees. Mix the red and green peppers, onion and chicken tenders in a large bowl with the olive oil and taco seasoning. Completely coat the chicken, peppers and onions. Transfer to a rimmed baking sheet that has been sprayed with cooking spray. Cook for 30 minutes, stirring the mixture a few times throughout cooking. Assemble fajitas with avocado, sour cream, salsa and any other toppings you desire. Serve and enjoy!