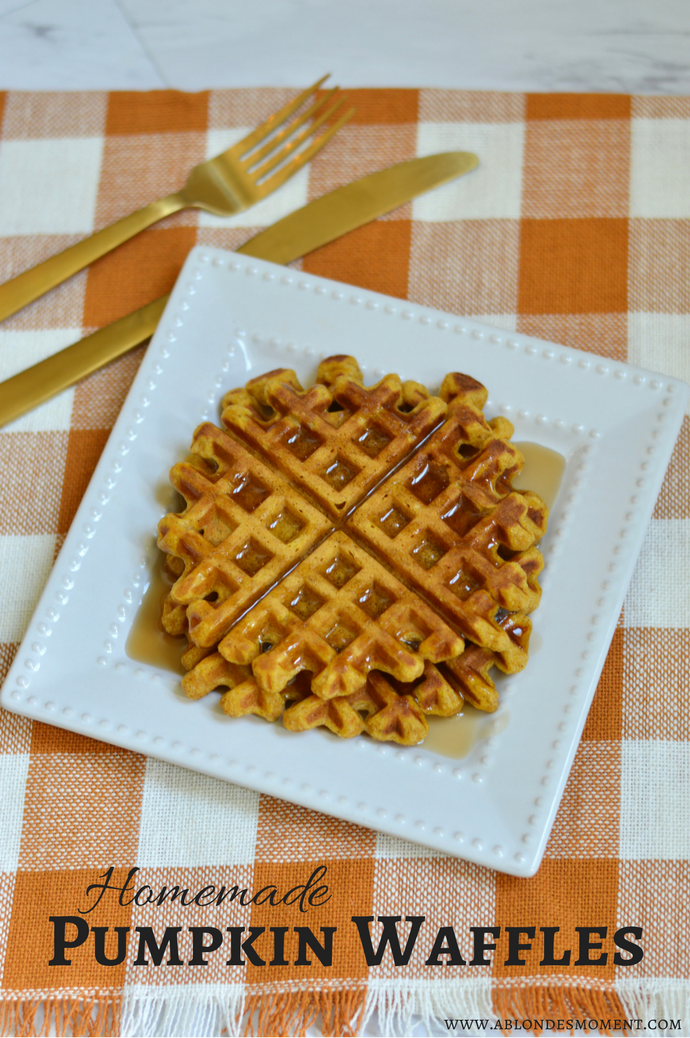 Welcome to pumpkin season! I am taking full advantage of the fall season and cooking up a few of my pumpkin favorites. Last year, I made these pumpkin rolls with caramel frosting as a sweet breakfast treat. But this year, I wanted to try my hand at something a little more from scratch. I always like to share quick and easy recipes with you, but I thought that since this was a simple recipe, it would be fun to kick off the pumpkin season with homemade pumpkin waffles.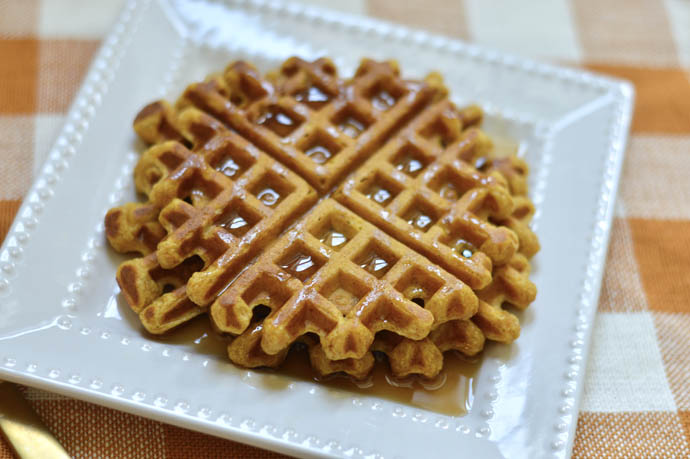 For the Love of Pumpkin
For as much as I love pumpkin (and it's a lot) there is such a thing as too much pumpkin. Sometimes the pumpkin flavor can be overwhelming. Especially in a lot of the over processed pumpkin spice products you find at the grocery store. When I was thinking about pumpkin recipes to share with you this fall, I wanted to keep that true pumpkin flavor in mind. After deciding on waffles, I figured it was best to go the homemade route to control the exact ingredients.
I knew there needed to be enough sugar to sweeten the pumpkin puree and I think the 1/4 cup of sugar was just the right amount. I've seen pretty high sugar measurements in other waffle recipes, so I was glad to keep this measurement low. And with the addition of the syrup at the end, that would also add to the sweet factor. Overall, these homemade pumpkin waffles came out just how I intended: enough pumpkin to taste the flavor, but not overwhelming.
Check out the recipe below! I normally share quick and easy recipes, but since this recipe was relatively easy, I thought I would share. Although I haven't tried it, I'm sure you could add pumpkin puree and the spices I included in this recipe to a pancake or waffle mix and achieve similar results. Since this recipe made about 22 large (5 inch) waffles, you could easily freeze the leftovers and toast them when you are ready to eat them!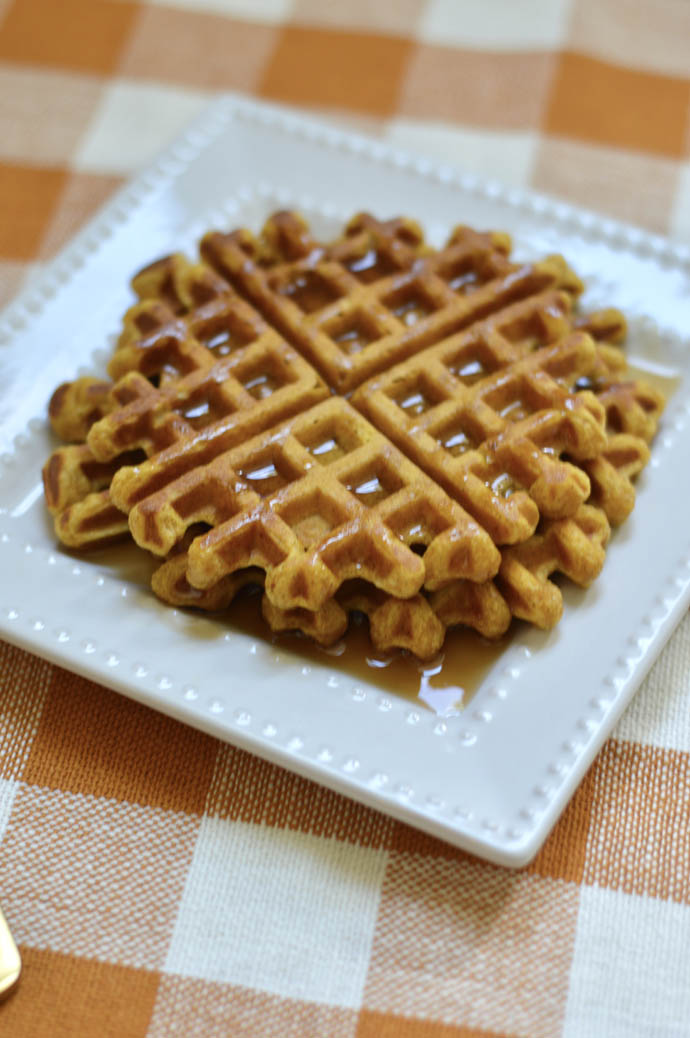 Thanks for reading, friends! Have a great Tuesday!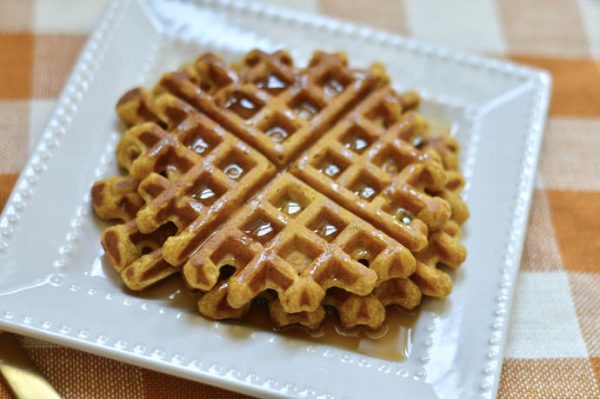 | | |
| --- | --- |
| | |
Combine flour, baking powder, salt, sugar, cinnamon and ginger in a bowl. In a separate bowl, combine the eggs, milk, oil and pumpkin. Add the flour mixture to the wet mixture, stirring with a whisk until dry ingredients are just moist. Cook in a preheated, oiled waffle oven. Serve with syrup.