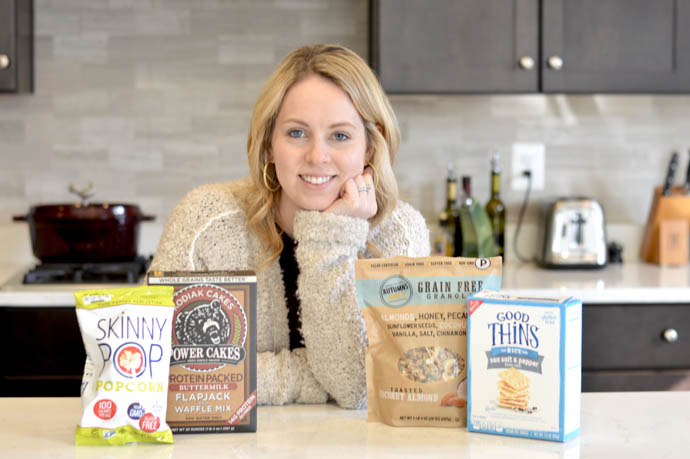 I am always on the lookout for the latest and greatest when it comes to healthy foods. I really try to eat healthy during the week while letting myself splurge a little on the weekends. Lately, I have been finding some great healthy foods and thought it would be fun to share what I'm loving right now. I photographed these pictures awhile ago and have actually been through at least one package of each. Needless to say, these are my current favorite healthy foods!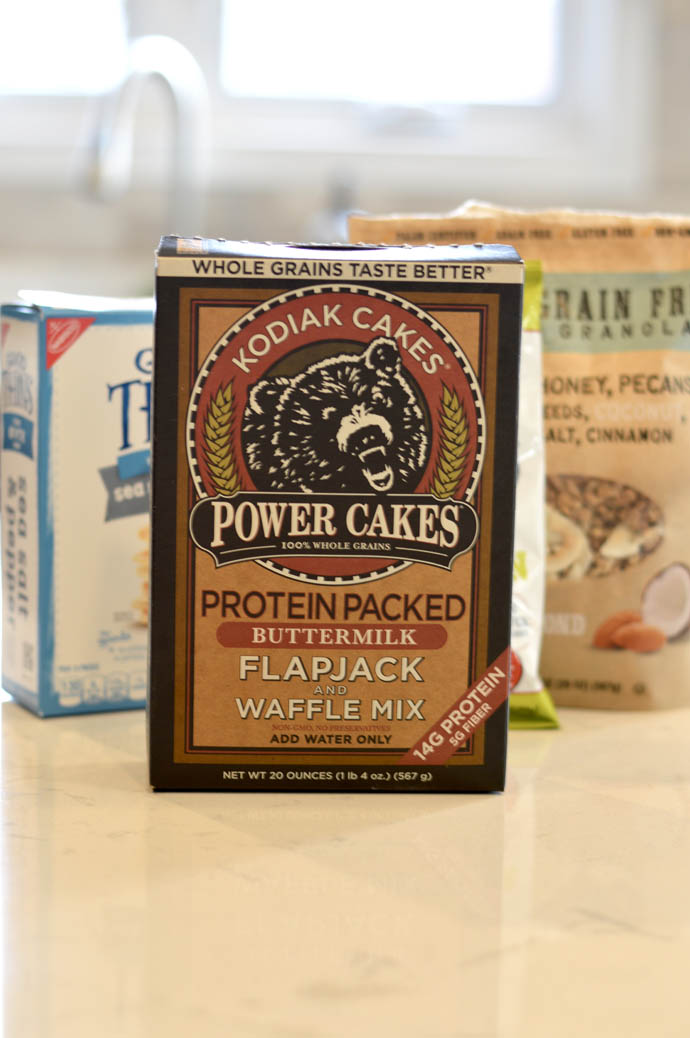 Kodiak Power Cakes
I'm a sucker for pancakes. I sometimes splurge on the weekends, but even then, it's few and far between. I first spotted these Power Cakes at Costco and after examining the label, I figured they would taste awful. Anything with 14 grams of protein must be flavorless, right? But I figured it was worth trying them out to see. I didn't want to commit to a Costco-size, so I bought a box at Target. Much to my surprise, I really can't taste a difference between the traditional and healthier version! I went with the buttermilk flavor, but they also have whole wheat, buttermilk and honey, gluten free, buttermilk and chia, cinnamon and oat, peanut butter (!!), dark chocolate and pumpkin flax. Whew! That's quite the list. I had no idea they had the peanut butter flavor until I started writing this post, so I will definitely have to find it in store. Just add water to the mix for a protein packed pancake, or substitute the water for eggs for an even more protein filled breakfast. This is one healthy substitute that I like just as much as real deal pancakes. SHOP KODIAK POWER CAKES HERE.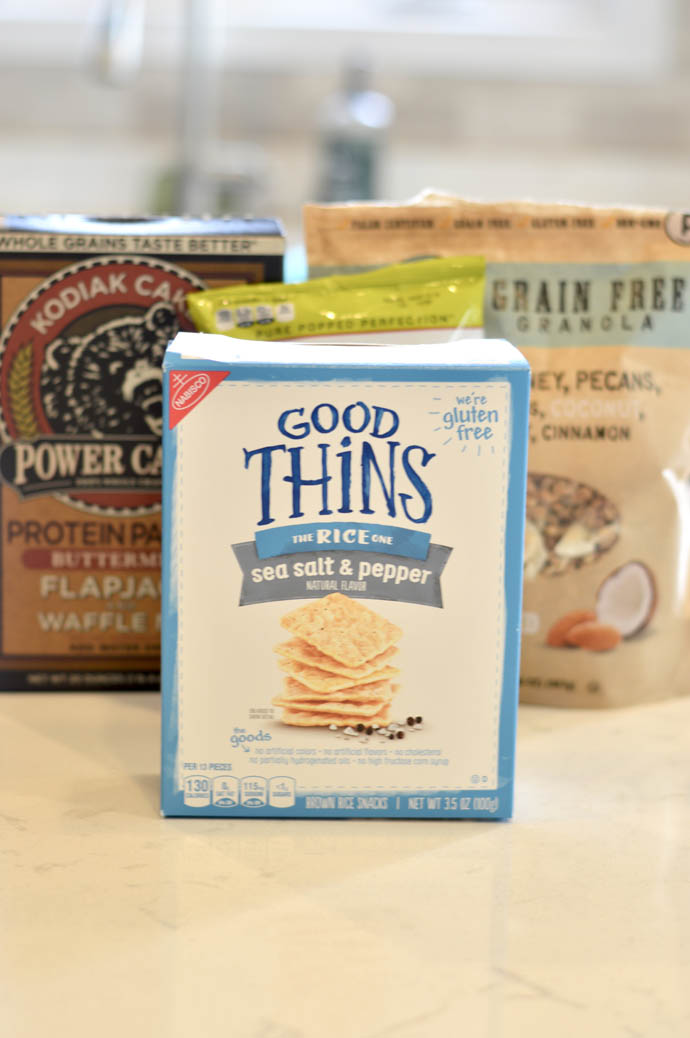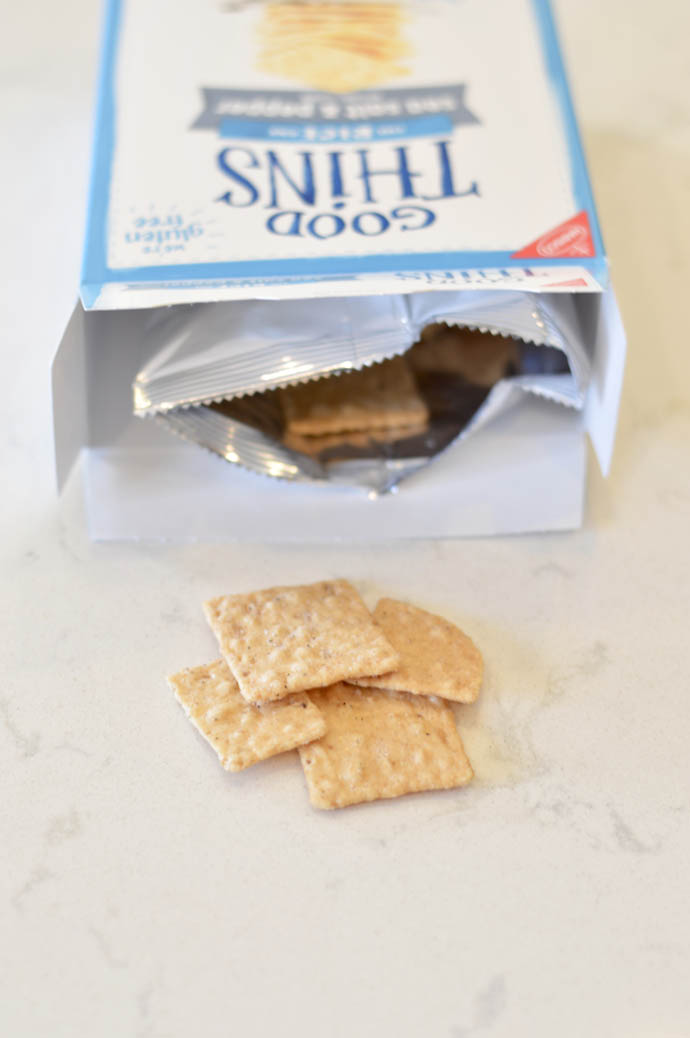 Good Thins Rice Crackers
I first discovered these rice crackers at my parent's house and it was love at first sight. They are light and crisp and perfect for dipping. Personally, I love them with hummus! The only complaint about these crackers is that they don't come in a bigger box. I could probably finish an entire box in one sitting if I wanted to — they are that good! These crackers are also a great option if you focus on a gluten free diet. Good Thins offer other types of crackers, too. I have tried the corn cracker and the sweet potato one as well. They are all pretty good, but the rice crackers definitely take the cake. SHOP GOOD THINS RICE CRACKERS HERE.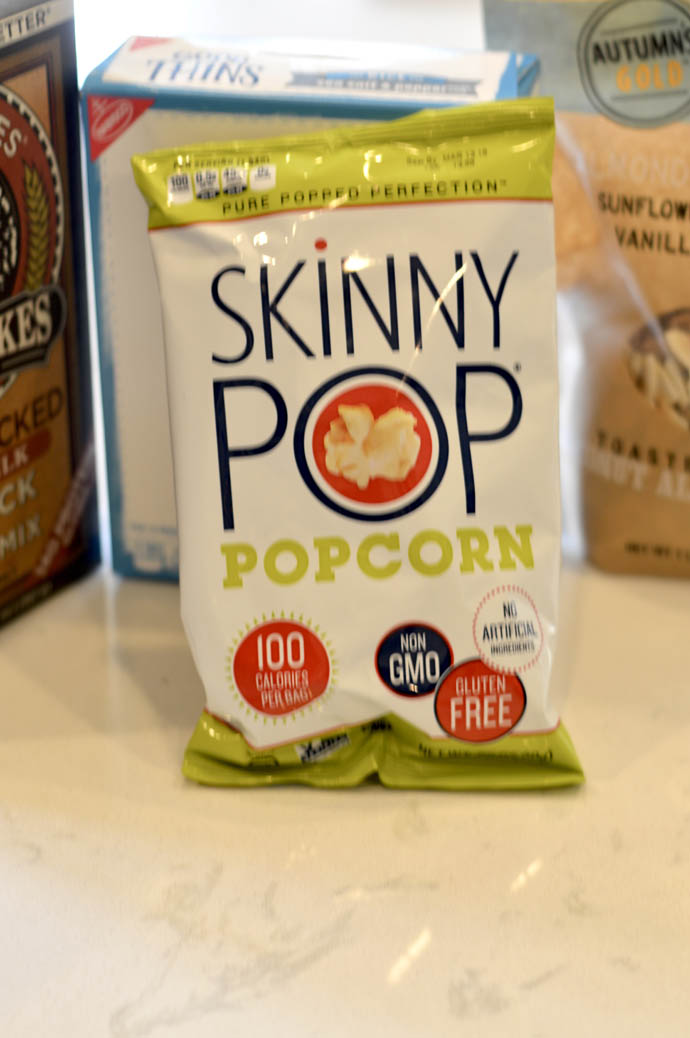 Skinny Pop Popcorn
Although this isn't a new snack per se, the packaging is relatively new for me. I have been enjoying Skinny Pop Popcorn for years, but typically out of a Costco-size bag. When I found out that these 100 calorie bags were available, it instantly became a go-to work snack. Remarkably, the popcorn tastes pretty good for a healthy snack. Not overly butter but still enough sunflower oil to give it flavor and trick your mind into thinking it's traditional popcorn, I love the individual snack packaging. SHOP SKINNY POP POPCORN HERE.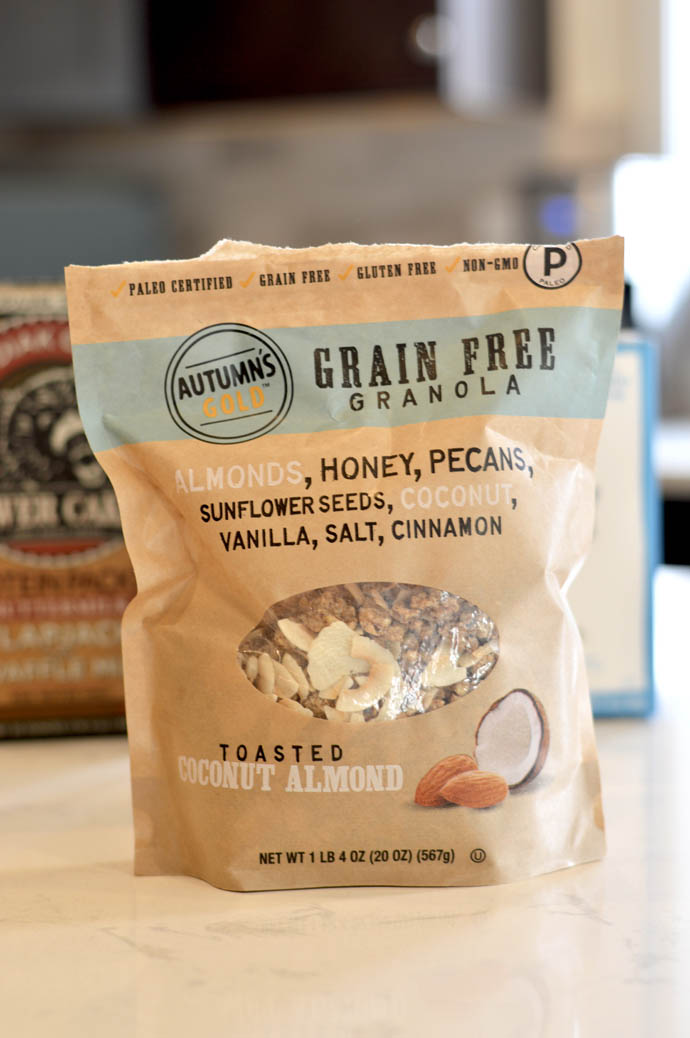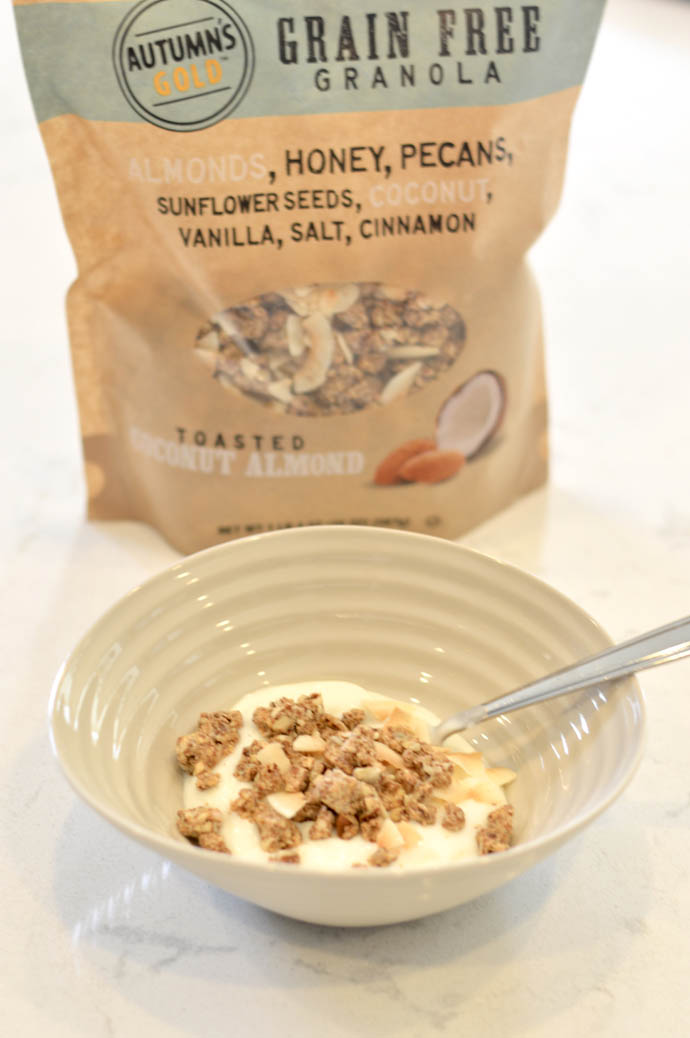 Autumn's Gold Grain Free Granola
I eat vanilla yogurt just about everyday. When I'm making my own granola, I like to mix up the recipes to give the vanilla yogurt a different taste. My all-time favorite is the peanut butter granola I shared in this post. And although I still enjoy making my own granola, this grain free option is a great alternative when I don't have time to make my own. With ingredients of almonds, honey, pecans, sunflower seeds, coconut, vanilla, salt and cinnamon, this granola is tasty and adds the perfect added crunch to my yogurt. I will warn you, it is a little high in fat due to the almonds and pecans, but it is definitely a granola that keeps you full. SHOP AUTUMN'S GOLD GRAIN FREE GRANOLA HERE.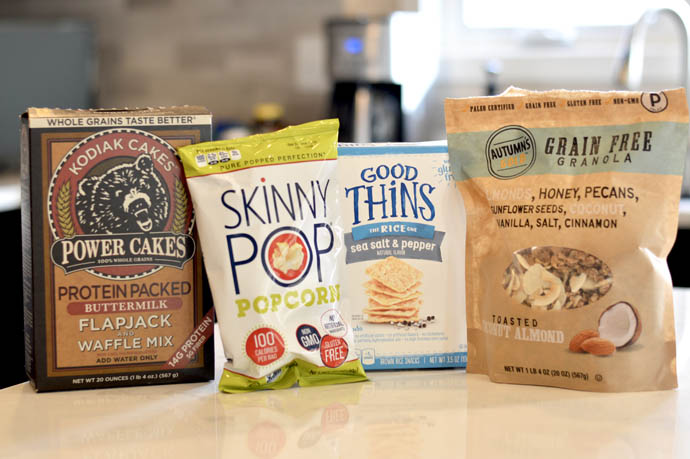 What are your favorite healthy foods or snacks? I would love to hear in the comments section below! Thanks for reading and see you back here tomorrow, friends!
….
Shop the Post