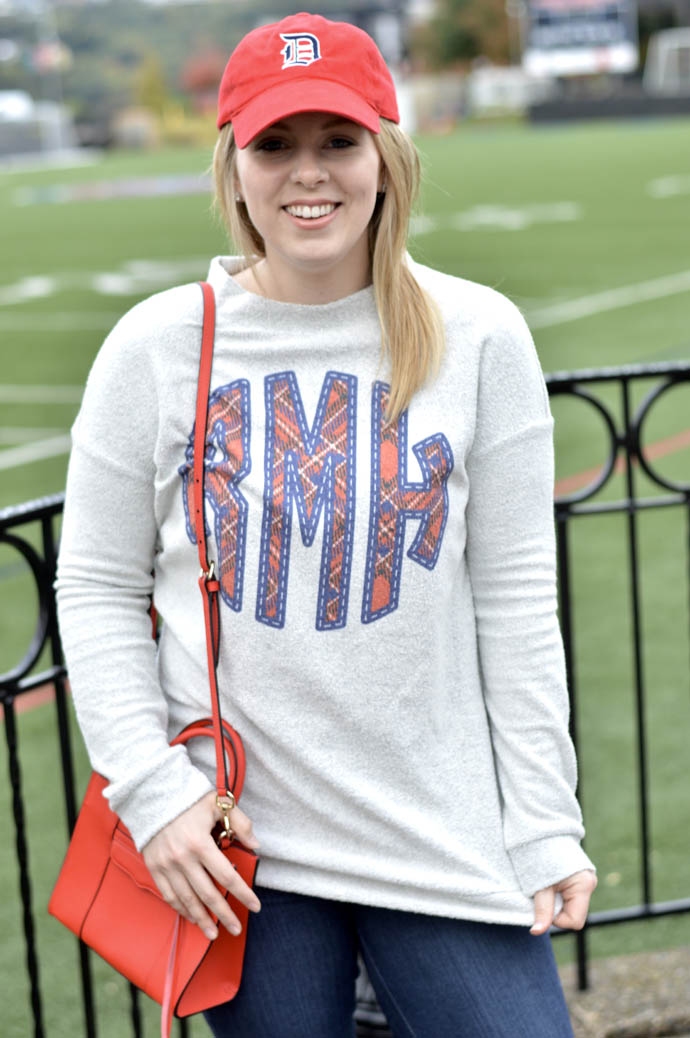 A monogrammed sweatshirt. There aren't many things better than this combination! A mix of comfortable and cute, this sweatshirt is the perfect top for a casual weekend in the fall. I talked about my love for monograms last week in this post, but this sweatshirt takes it to a new level.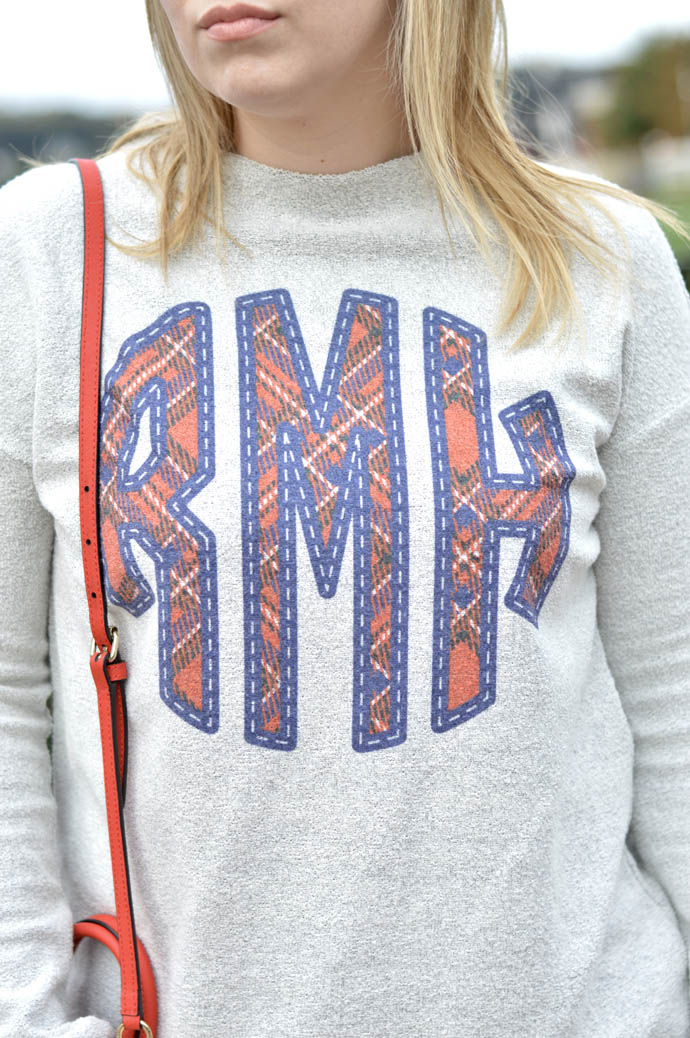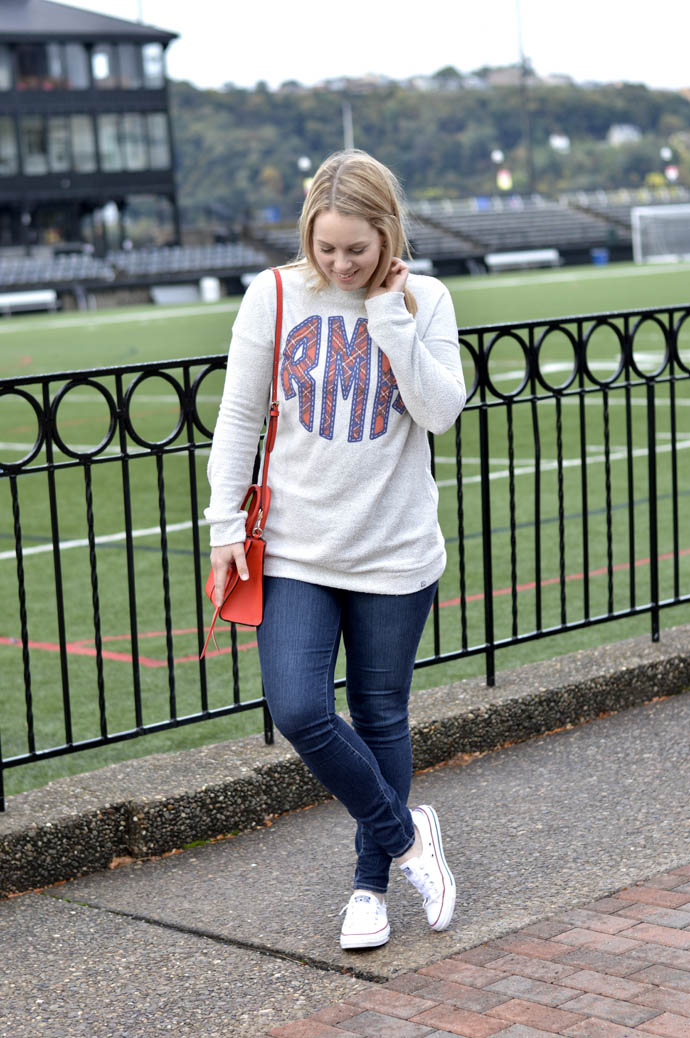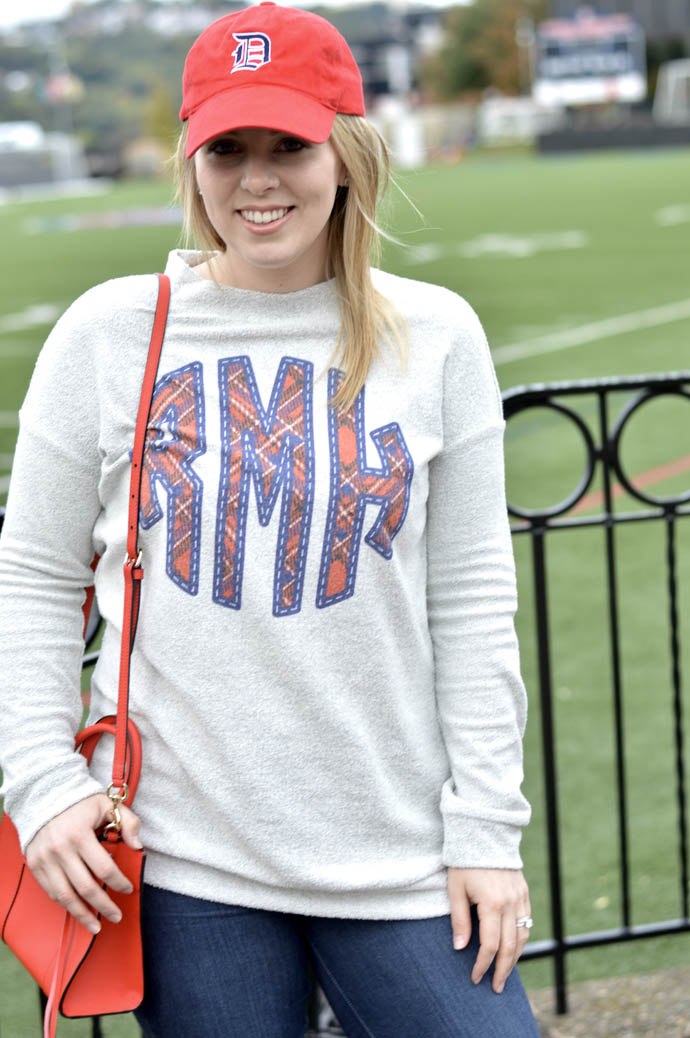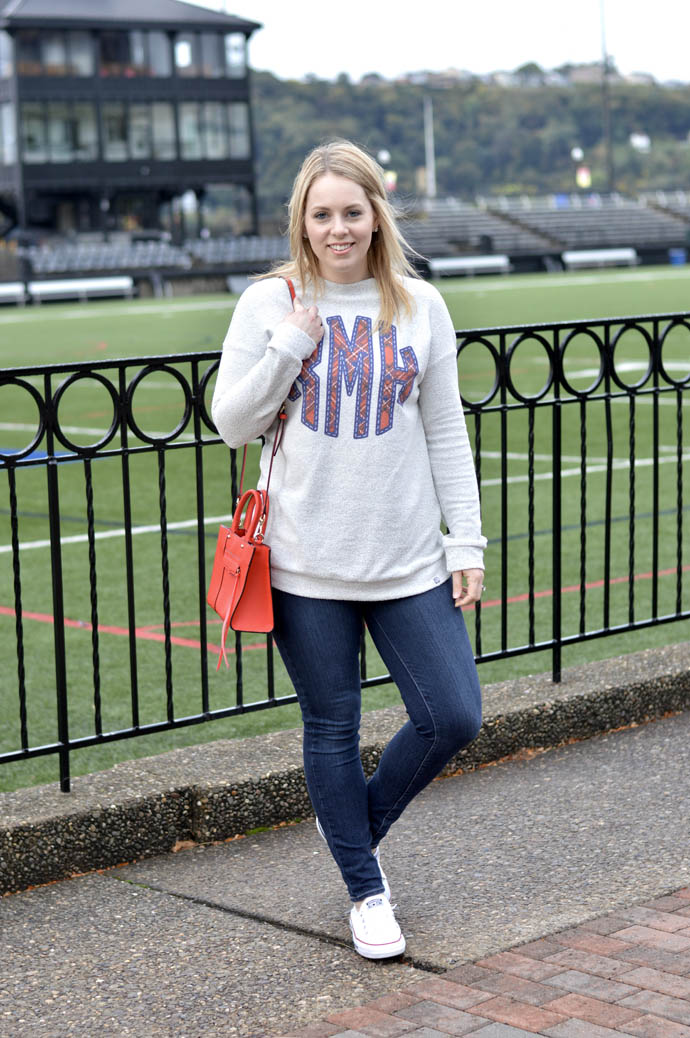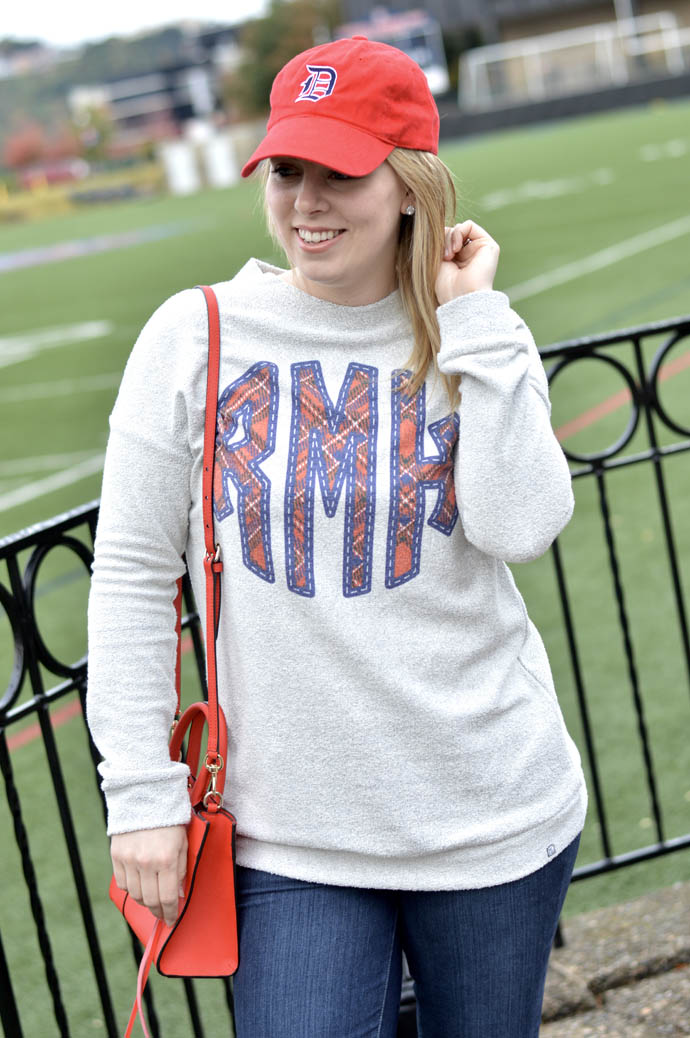 Monogrammed Sweatshirt: Marleylilly c/o (wearing the small/medium) | Jeans: Paige | Sneakers: Converse (under $50) | Bag: Rebecca Minkoff (similar style) | Lipstick: #47 | Earrings: Nordstrom
Monogrammed Sweatshirt
While we were in Pittsburgh last weekend, we stopped by alma mater. It is always fun to go back and see how much the campus has changed. Saturday was Homecoming and the campus was buzzing with activity. As we were walking around, I couldn't get over how young the current students looked. I suppose I looked like that too, but wow, did I feel old!
When Marleylilly sent this monogrammed sweatshirt and I saw the navy and red color theme, I instantly thought of my alma mater's colors. Having played tennis in college, I will always associate these colors with Duquesne. Maybe it's because my closet is still filled with all the navy and red gear! Regardless, I love adding more casual tops like this to my closet. Especially when they are my alma mater's colors. However, this pullover is available in a variety of colors and designs (you can view the full selection here). Whether your plans take you to the pumpkin patch, a football game or just running errands, this sweatshirt is comfortable, cute and the perfect fall weekend top!
Red Accessories
You can find me in this hat (Go Dukes!) most weekends while running errands so it seemed only fitting to style it with this weekend game day look. I finished the look with this red crossbody bag (similar style) and these comfy sneakers. I love the slip-on style of these Converse!
A funny side note about these pictures. We obviously didn't take these during the Homecoming game, but the football field is right in the middle of campus. A pretty cool feature for a university located in the heart of downtown Pittsburgh! We took these pictures Sunday morning and there was not a sole on campus. I forgot how dead a college campus is at 9am on a Sunday!
Any fun weekend plans? It's a food post weekend for me so you will find me in the kitchen making as many fall recipes as I can! Stay tuned for those recipes in the next few weeks. Have a great rest of the week and weekend, friends!
….
Shop the Post