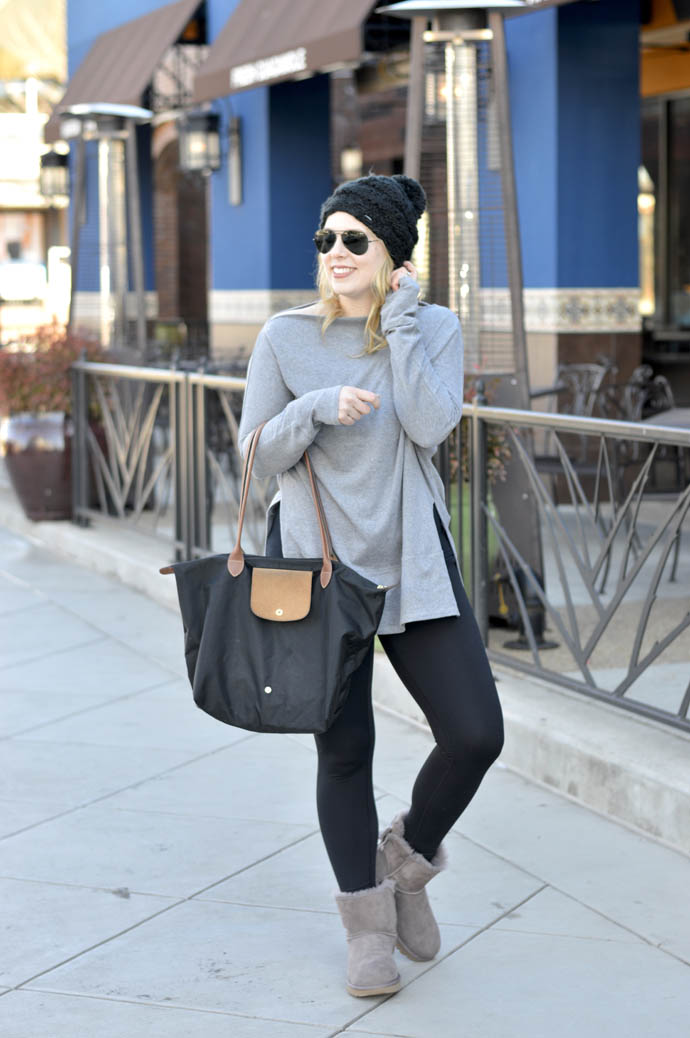 Cozy, comfortable and ready to conquer the world. That is typically what is on my mind when I think weekend style. It tends to vary depending on the season, but most weekends you will find me wearing something similar to this while running errands, going to the grocery store and doing housework. I am always in the market for cute and comfortable clothes that can double for a casual weekend or dressed up with jeans for date night. This has been my winter weekend uniform as of late and it definitely ranks up there with one of most comfortable looks I have ever shared.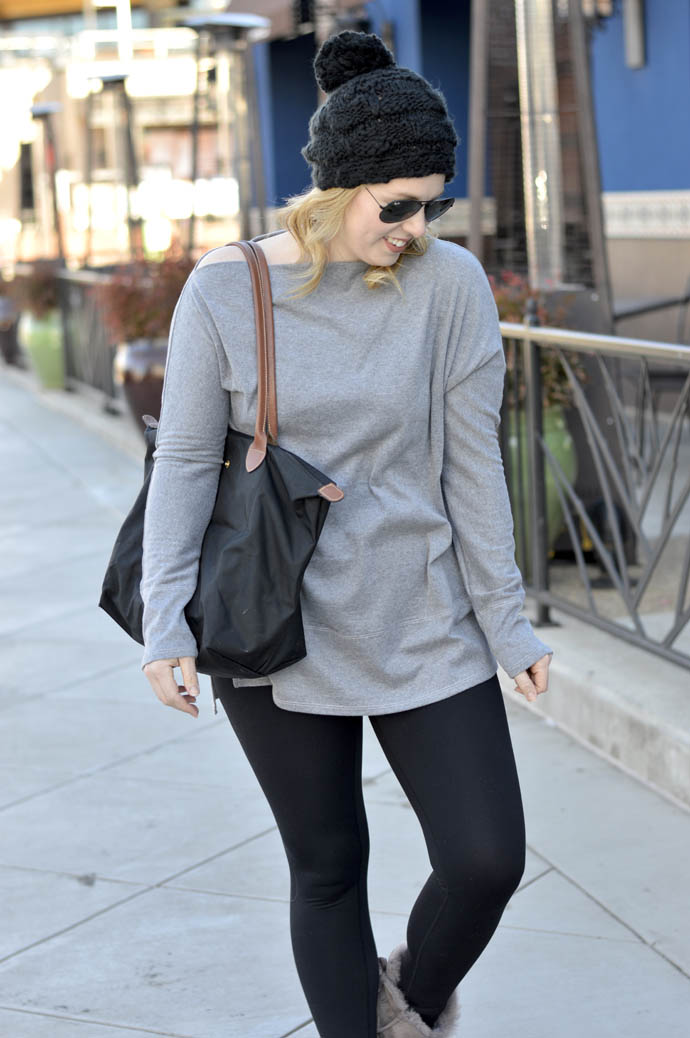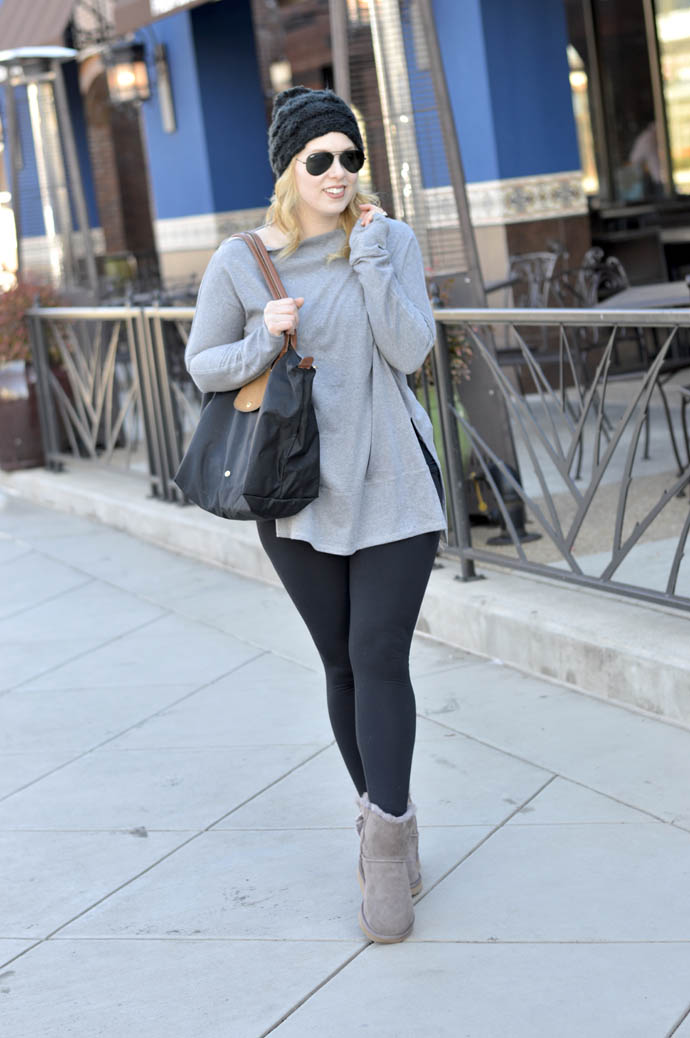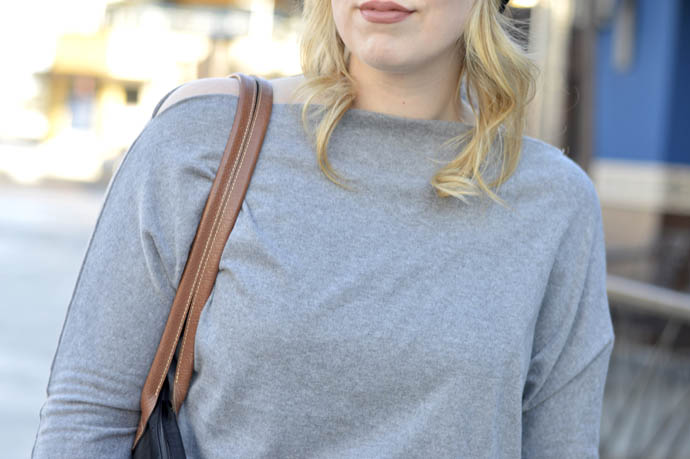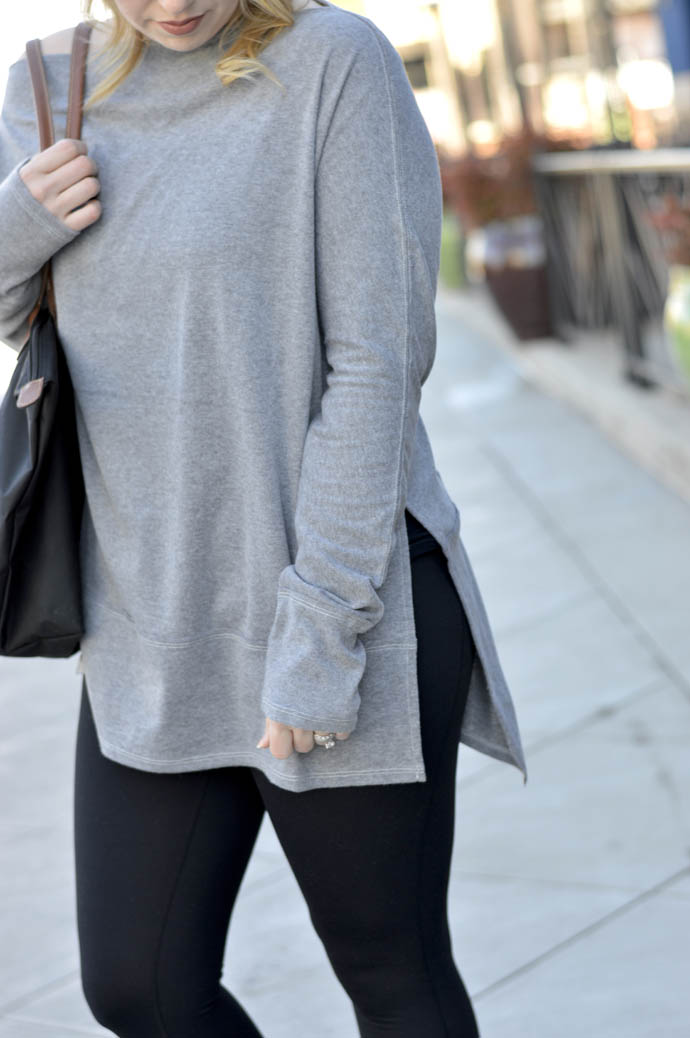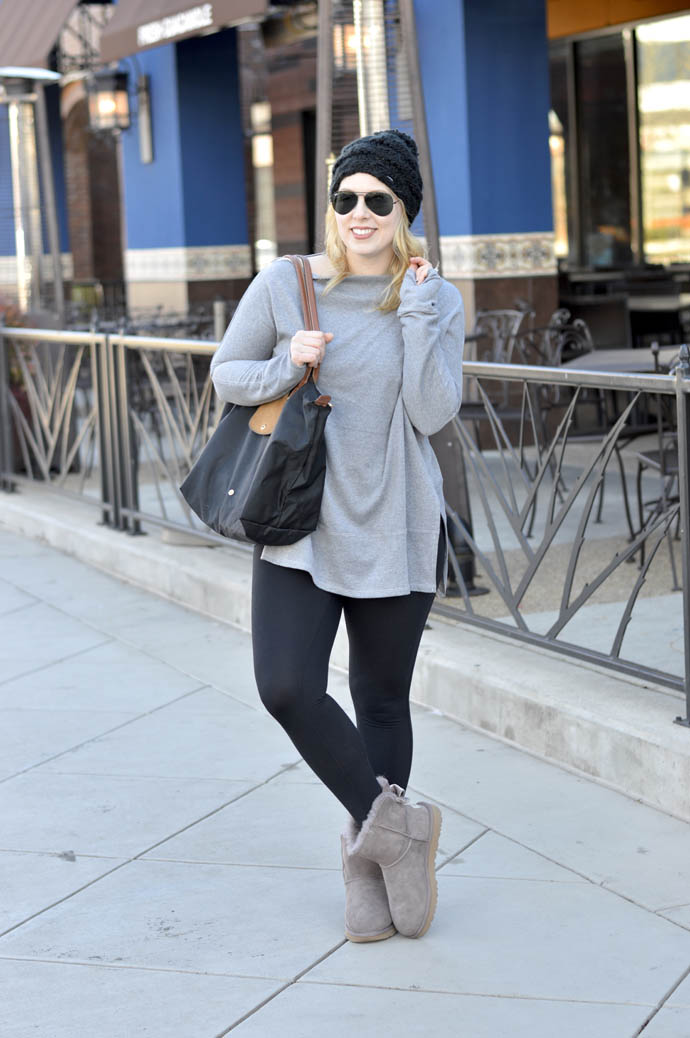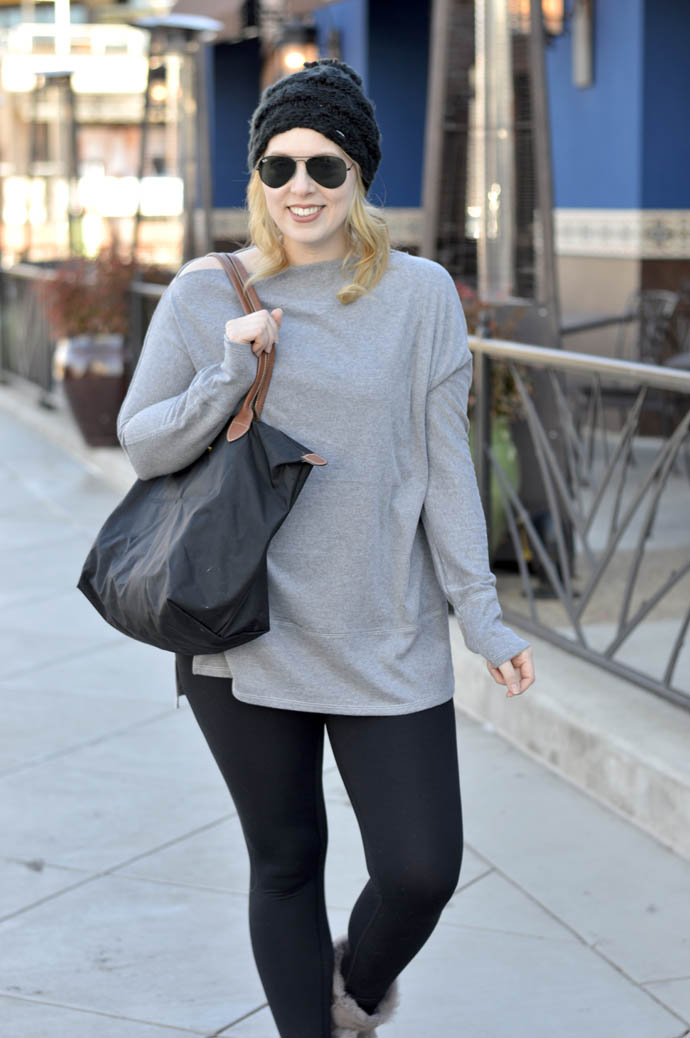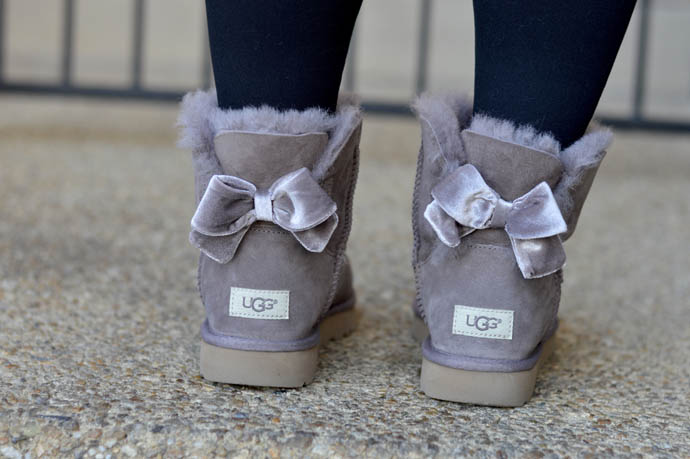 Tunic: Easel (from a local boutique, shop the collection online here) | Leggings: here | Boots: UGG | Beanie: Burton | Tote: Longchamp | Sunglasses: Ray-Ban | Lipstick: Velvet Teddy
Winter Weekend Uniform
Although I love dressing up and wearing fancy clothes, casual outfits are without a doubt my favorite. Casual clothes are (at least for my lifestyle) much more practical and what I typically wear most days. Now today's outfit is taking casual to an extreme, but this is the type of outfit you will usually find me in on the weekends: oversized shirt or sweater, leggings and boots. What does your weekend style look like? Here are a few other comfortable and casual weekend pieces:
More Weekend Wear

Oversized Tunic
The brand might sound familiar to you after talking about a winter date night outfit last week with this cold shoulder sweater (see the post here). The brand, Easel, is a new discovery of mine and after seeing it in a local boutique, I instantly fell in love with the styles and fabrics. I was so happy to learn that many of the pieces are also available online! Unfortunately, this tunic isn't online yet, but I will keep checking and let you know if it appears. The off the shoulder and side slits details give this tunic a relaxed and comfortable feel. I paired the tunic with leggings for my weekend errands, but you could easily dress up the tunic with jeans and other accessories for a casual date night look. What I love most about the Easel brand is the fabrics! Some of the softest pieces in my closet.
UGG Boots
I know, I know. UGG boots are not the hottest trend right now, but I'm alright with that. Although I have a few pairs from "back in the day" (that I still wear all the time), these are a newer style that I got for my birthday. To be completely honest with you, UGG boots are probably my most worn shoes in my closet in the winter. They are warm, comfortable and easy to throw on. From the pair that sits by our back door for taking Ella outside to this shorter style with the cute bow on the back, I don't think I will ever stop wearing my UGG boots!
Thanks so much for reading! Any fun weekend plans? Do tell in the comments section below! Thanks for stopping by and have a great rest of the week and weekend, friends!
….
Shop the Post