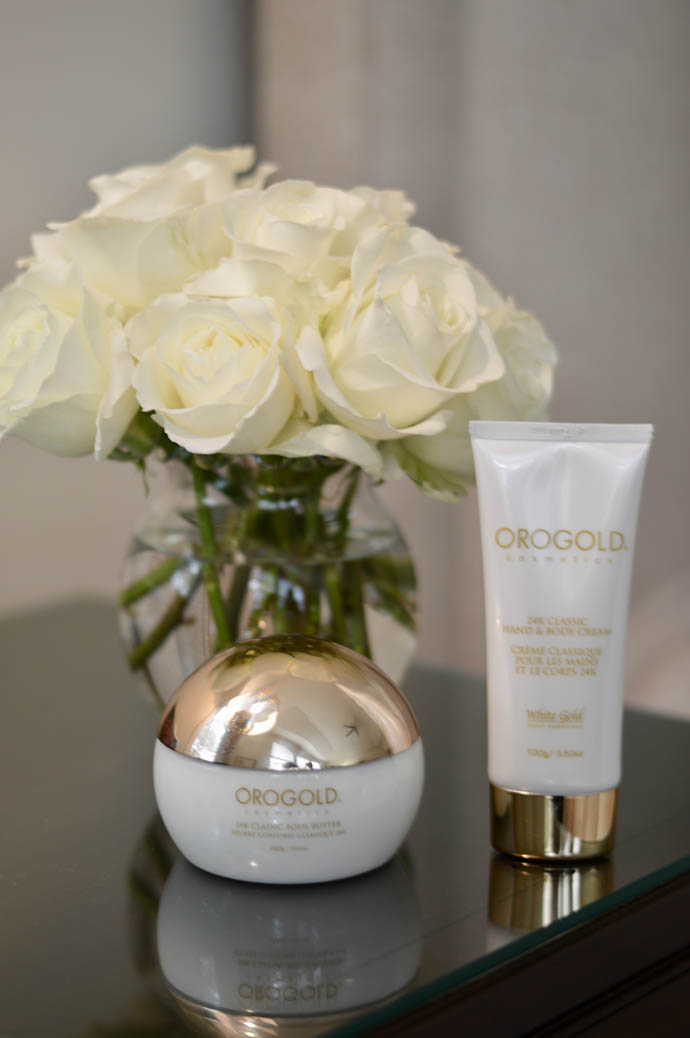 Happy Wednesday! Keeping your skin hydrated is so important as the colder temperatures arrive. Today I am back with my third and final fall skincare post with Orogold Cosmetics. In my first two posts I highlighted the sensitive skin collection, complete with serums, face and eye creams and a daily cleanser. But today, I am featuring four products from the 24K White Gold Collection. As much as I love the sensitive skin collection for my face, I am completely smitten by the body butter, hand cream, body scrub and body oil.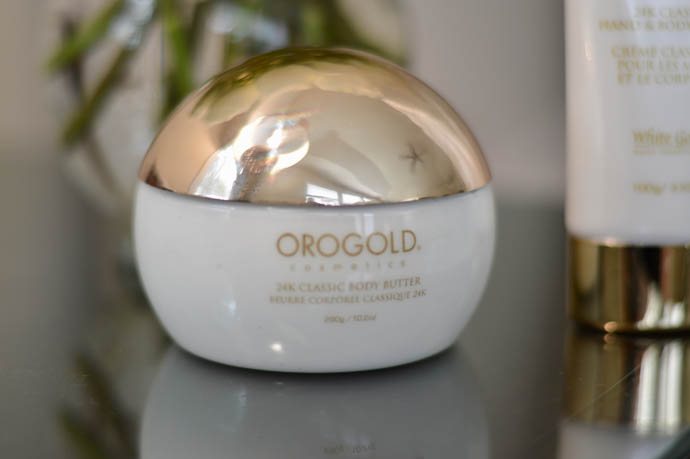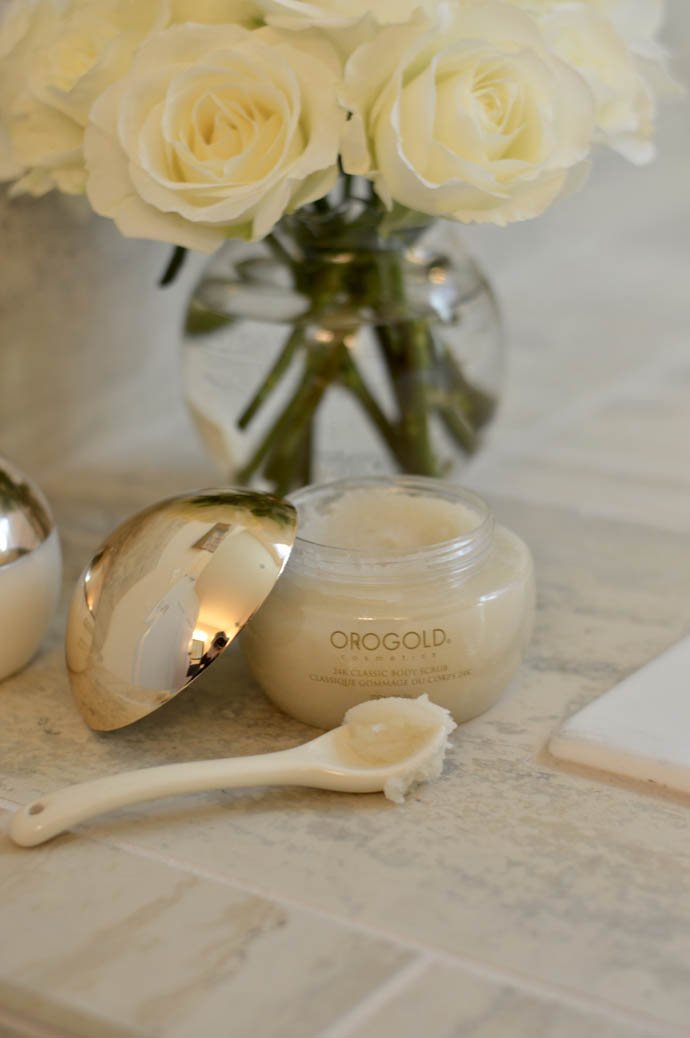 A good body scrub is an essential product to have in your beauty cabinet, especially during the cooler months. I am the first one to admit that I don't use body scrubs as much as I should. I am always rushing around and it has always seemed like an extra step that I would do "tomorrow". But since trying the 24K Classic Body Scrub, I am making it a point to take the time to use it at least once a week.
Body scrubs are great for removing dead skin and polishing your skin. But I have found that this body scrub goes an extra step. Most body scrubs leave your skin feeling soft, but this scrub leaves your skin feeling soft AND hydrated. The first time I used this scrub, I was amazed. It was as if I had used a scrub and a body lotion before I even stepped out of the shower. I have never experienced this in another scrub! I can use all the hydration I can get, so this body scrub is my new go-to.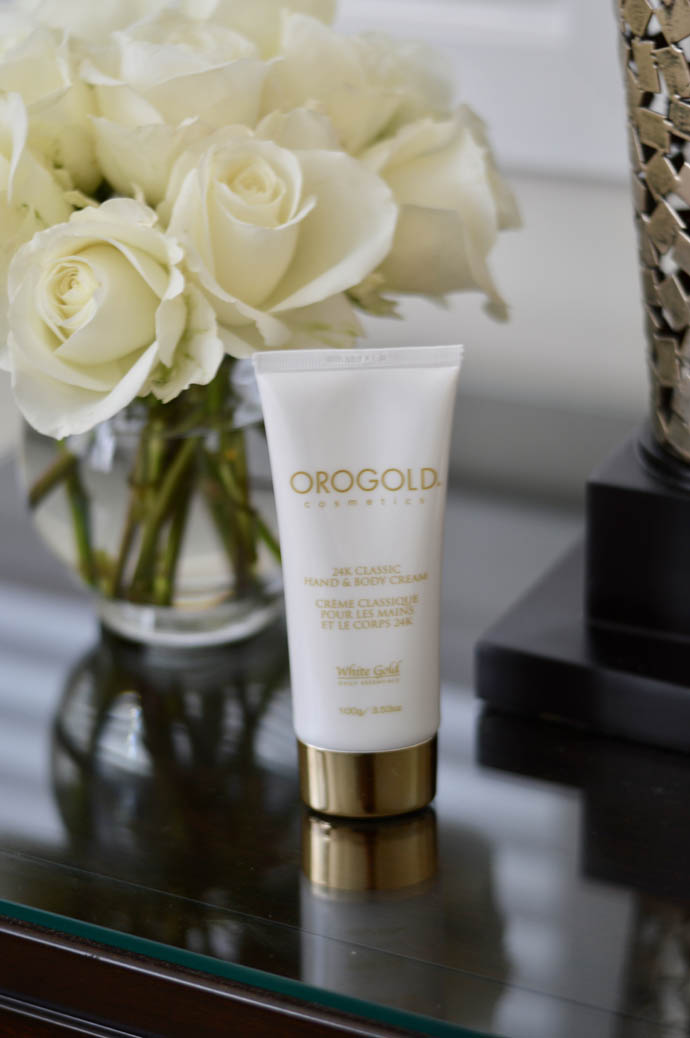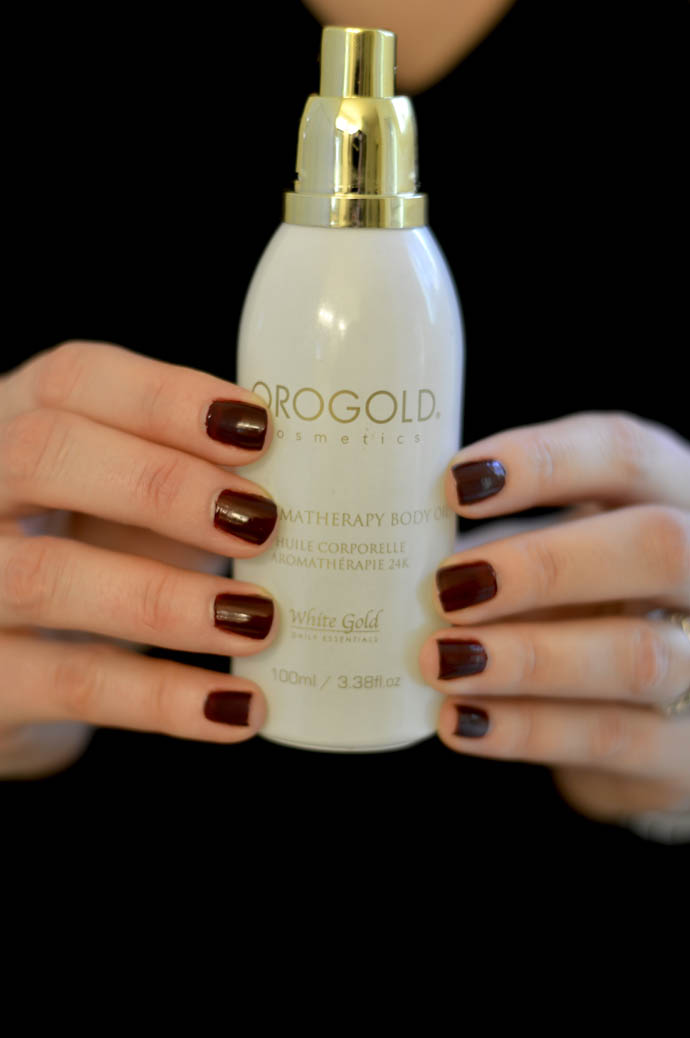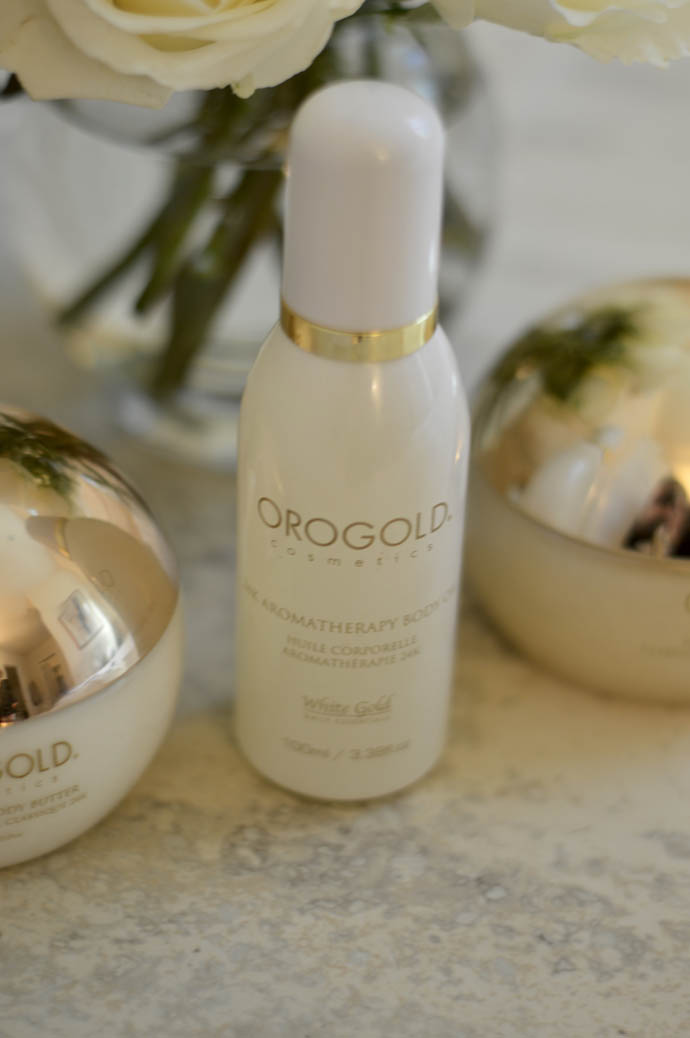 A body oil is dry skin's best friend. Given this, you would think I would have tried every body oil available. Believe it or not, this was the first body oil I have used and I must say, I love it! After application, my skin feels hydrated and soft. I have been using this as my quick, on the go option due to it's easy application. While my skin is still damp from the shower, I spray the oil liberally and massage it into my skin. The oil is absorbed into my skin quickly making it a great option for a weekday morning. I have been rotating between this body oil and this body butter (more on that below).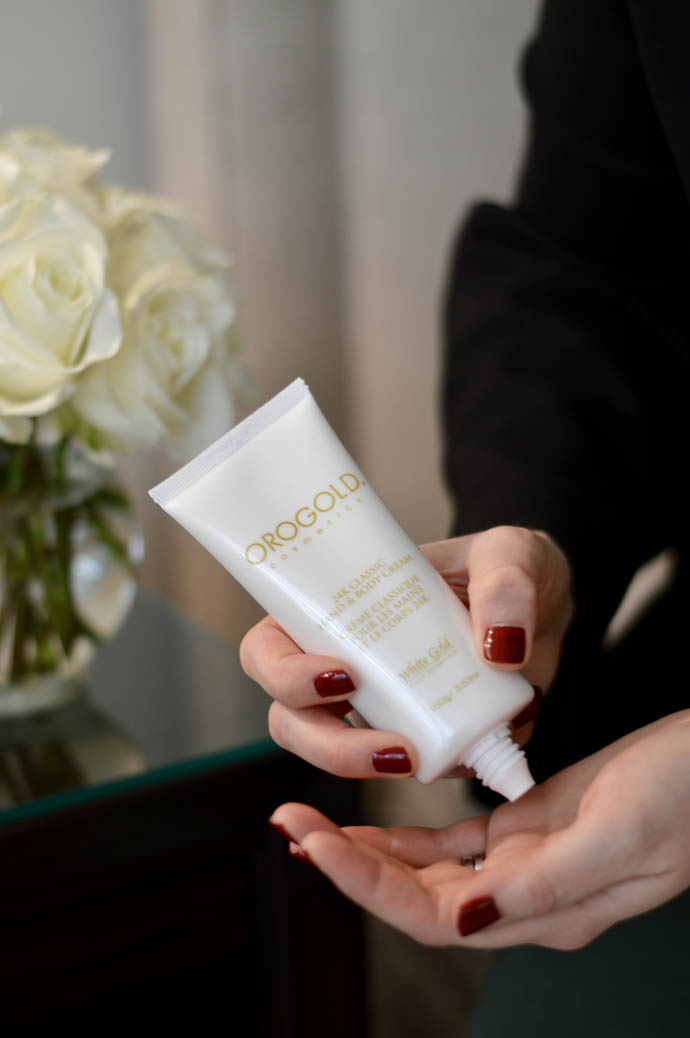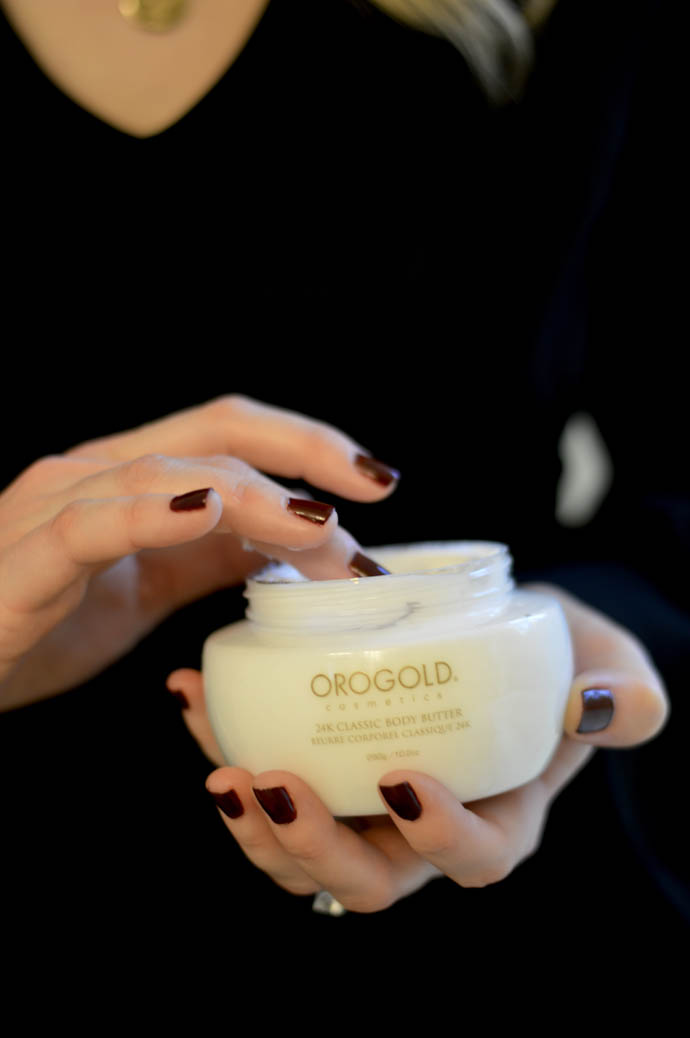 As I mentioned above, I have been rotating between the body oil and this 24K Classic Body Butter. Although both products are hydrating, application and obviously the consistency are a little different. Since I have been using the body oil mostly on my legs, I have been focusing on my arms for the body butter. This body butter is definitely a thicker formula (hence the "butter") that leaves your skin feeling super moisturized.
I've been using this body butter in conjunction with the body scrub that I talked about earlier. And although the scrub gives an added level of moisture, when used with the body better, your skin is left feeling soft for the entire day. A little goes a long way with this body butter. Which is perfect for lasting you the rest of fall and all of winter!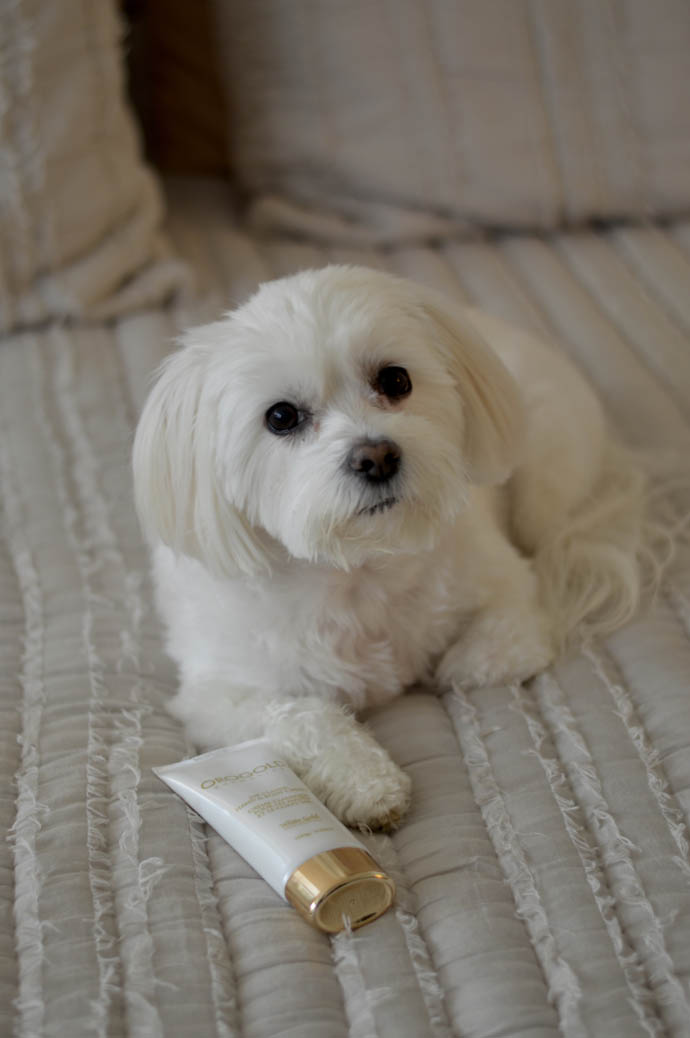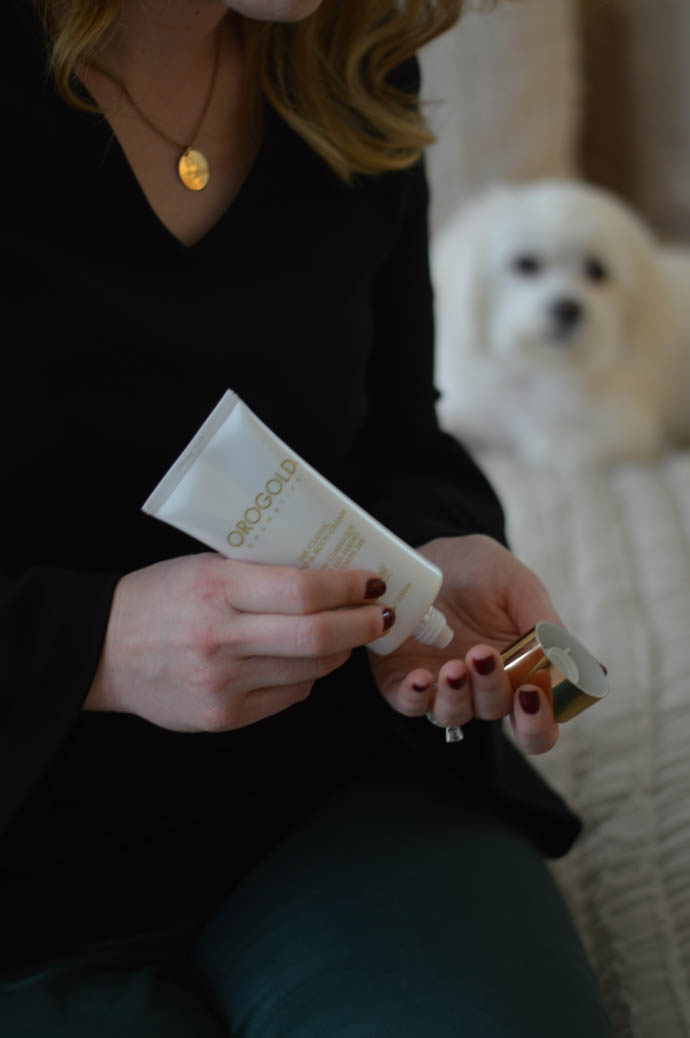 Orogold Cosmetics 24K White Gold Collection hand cream | body butter | body scrub | body oil
This is about the time of the year when my hands start to get ridiculously dry. I have talked about my dry and sensitive skin before, but my hands are by far the worst when it comes to dry skin. I am a germ-freak by nature so I am constantly washing my hands or using hand sanitizer so I know this doesn't help my issue. To combat this dryness, I have hand cream scattered throughout our house and in each handbag so I am always prepared. Needless to say, I am pretty well versed in hand creams! I've been using the 24K Classic Hand Cream for a few weeks now and I'm super happy with the results. Applying this hand cream is the last thing I do before going to bed and the last thing I do before heading out to work in the morning.
As for the formula of this hand cream, it's lightweight but still gets the job done. I love that I can actually put this on before leaving for work and my hands are still functional. There is nothing worse than a thick and heavy hand cream that leaves your hands slippery and not able to grab your keys or coffee as your head out the door! The cream is infused with argan oil and chamomile which not only helps to protect against dryness, but offers a soft and soothing scent. This 24K Classic Hand Cream has left my hands feeling silky and so far, I am loving this cream. Ella even approves!
You can read my other two posts about my fall skincare routine here and here. You can follow Orogold on Twitter for all the latest updates!
Thanks for reading and for Orogold Cosmetics for sponsoring this post. As always, all opinions are my own.