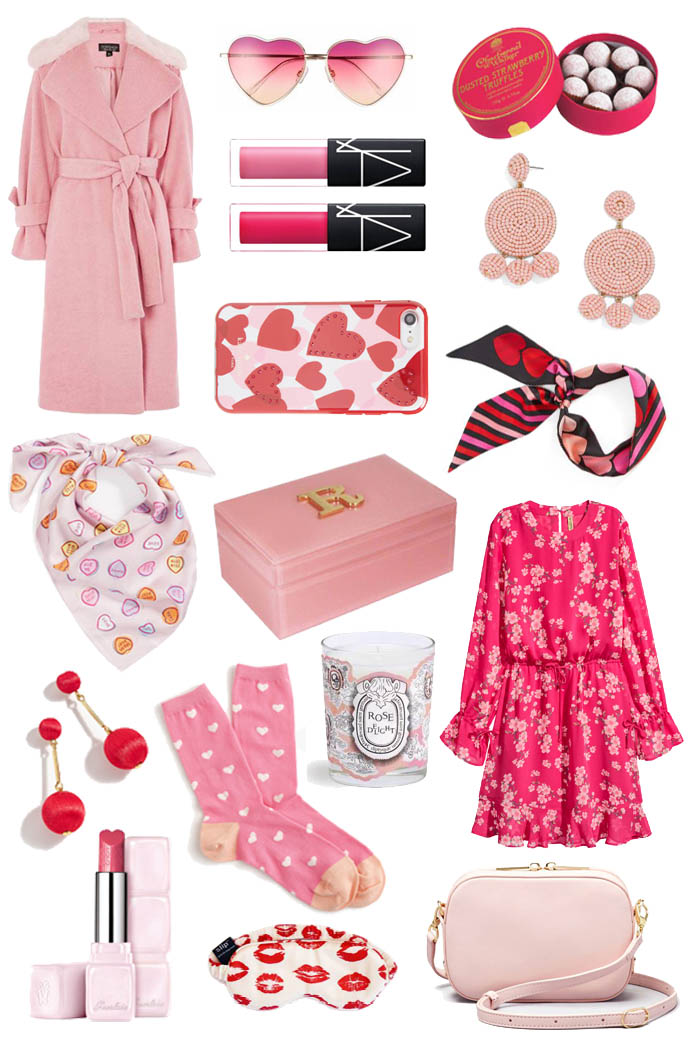 faux fur collar coat | heart shaped sunglasses | velvet lip duo | chocolate truffles | heart iPhone case | beaded drop earrings | "I Heart You" silk scarf | initial jewelry box | heart stripe skinny scarf | ball drop earrings | heart socks | rose candle | patterned chiffon dress | heart shaped lipstick | red kisses sleep mask (also available in a silk pillow case here) | leather camera bag
This post contains affiliate links, meaning I may receive commission if you click/purchase something I have recommended.
Happy Wednesday, friends! It's hard to believe that Valentine's Day is just a few weeks away. Whether you have plans for a traditional Valentine's Day with your significant other or a Galentine's Day with your best friends, here is some Valentine's Day inspiration to get you in the spirit.