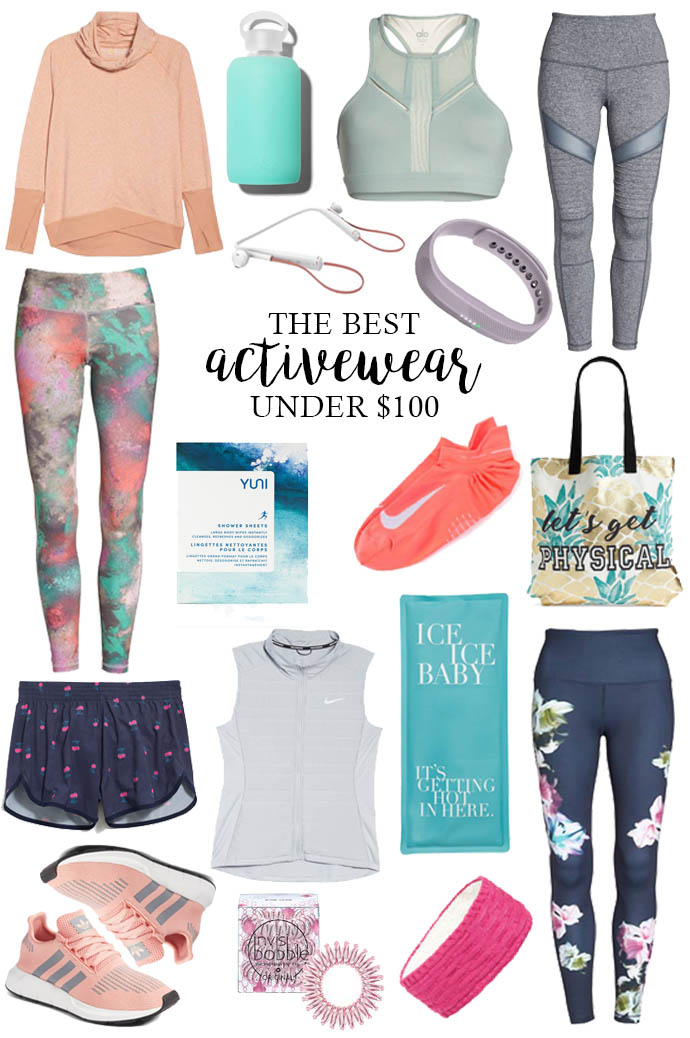 coral pullover | water bottle | half moon sports bra | grey ankle leggings | pastel leggings | wireless earphones | activity tracker | shower sheets | running socks | tote | cherry shorts | running vest | gel hot/cold pack | floral leggings | sneakers | hair ties | pink knit headband
This post contains affiliate links, meaning I may receive commission if you click/purchase something I have recommended.
I recently read that 30% of New Year's Resolutions having something to do with living a healthier lifestyle. Whether it's eating healthy or incorporating exercise into your life, I have you covered with yesterday's post of healthy recipes and today's post of the best activewear under $100.